In the age of change, agility is everything.
With uncertainty around inflation rates, central bank policy, an impending recession, and geopolitical developments, equity investors can expect volatility in 2023. Portfolios that can adapt to unpredictable and changing market conditions will be imperative to achieve long-term objectives.
One way to capitalize on change is by looking to the market leaders. Because leaders in one cycle are seldom the leaders in the next one, investors with exposure to these leaders may continue to benefit from potential growth despite volatility or economic weakening. The chart below illustrates how market leaders in one cycle tend to underperform in the next, with bear markets being the inflection point where leadership changes.
Relative Performance of Prior Bull Market Leader vs. Next Bull Market Leader (Beginning of bull market indexed to 100)
Source: Bank of America Merrill Lynch, as of November 11, 2022. The beginning of each bull market is indexed to 100 (base), reflecting the relative performance of the prior bull market leader versus the next bull market leader. The y-axis shows the magnitude of the relative outperformance / underperformance and is expressed as 100 times the ratio to the base value. Past performance is not indicative of future results. One cannot invest directly in an Index. See disclaimers for important information.
Solutions Designed to Capture Leading Growth Companies
AGF Global Select Fund
A concentrated portfolio with a flexible, go-anywhere approach that seeks to identify companies that exhibit market leadership characteristics and above average growth prospects.
View Fund
2022 Lipper Fund Award Winner1
2022 FundGrade A+ Award Winner2
AGF American Growth Fund / Class
An actively managed high-conviction portfolio that seeks to identify innovative U.S. companies with exceptional corporate leadership and strong growth prospects across market cycles.
2022 FundGrade A+ Award Winner2
AGF U.S. Small-Mid Cap Fund
Portfolio seeks to target market leaders and innovators, to gain exposure to potential growth opportunities in the U.S. Small-Mid Cap space.
View Fund
Our Distinct Approach to Finding the Leaders
True Active Management
Navigating through the different cycles requires dynamic, active management.
The team's distinct investment philosophy of capturing the market leaders has given them the flexibility to change their views of how the future will unfold. They start each day with an objective view on how the markets will unfold. Working collaboratively with AGF's Equity Analyst team, the team reviews the "best ideas" from across the investment universes and assesses their conviction level in each stock.

Focus on Innovation
Innovation continues to drive company growth therefore resulting in new investment opportunities. The team believes sustainability, precision medicine, autonomous vehicles, robotics and artificial intelligence, among other innovations, represent a ripe landscape for future investment.
They look for leading U.S. and global companies which they believe exhibit exceptional innovation and corporate leadership. In their view, these innovators have the greatest odds of potential success, regardless of economic and/or political factors.
Upside Participation and Downside Protection
Though equity markets have historically spent more time (and magnitude) in uptrends than they have in downtrends, ignoring defense can also set investors back significantly.
The team seeks to participate on the upside as well as protect investor capital on the downside. 
Dynamic Approach to Growth
The team believes a more dynamic approach towards growth is warranted in order to respond in a timely manner to opportunities arising from heightened market volatility.
The stylistic composition of the portfolios can change over time. Take for example, AGF U.S. Large Cap Growth Equity Class, as shown in the style map below. The portfolio has more dynamic allocations compared to its peers and has shifted from growth towards more a more core/growth orientation.
eVestment 10-Year Style Map Trail – AGF U.S. Large Cap Growth (AGF American Growth Class) vs. Large Cap Core Equity Peer Group
Source: eVestment, as of November 2022

Mitigating risk is also a key part of the team's approach. In times of uncertainty, they take a disciplined and cautious approach by repositioning the portfolios, including reducing exposure in companies that may be more vulnerable in the face of a weakening economy, retaining higher levels of cash in order to redeploy upon larger selloffs, and introducing a more diversified sector mix into the portfolios.
Fund Managers & Investment Team / Resources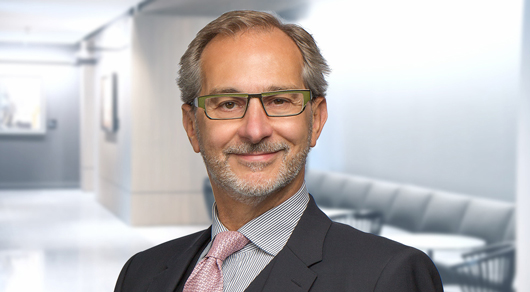 SVP & Portfolio Manager
AGF Investments Inc.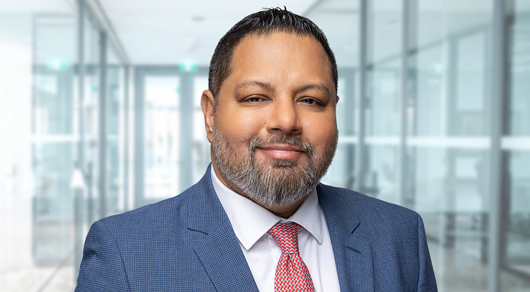 Portfolio Manager
AGF Investments Inc.
Portfolio Manager
AGF Investments Inc.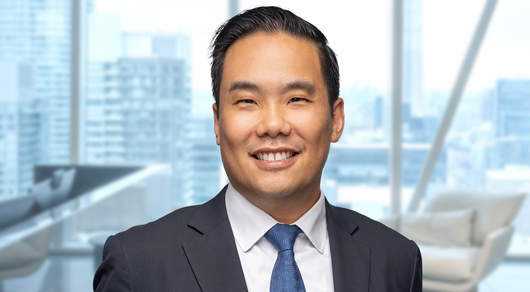 VP, Growth Equities
AGF Investments Inc.
SVP & Portfolio Manager
Tony Genua has been Portfolio Manager of AGF's U.S. growth strategies since he joined the firm in 2005. Throughout his career in portfolio management, Tony has remained committed to his proven investment strategy that identifies leading growth companies in every cycle. Tony is also a member of the AGF Asset Allocation Committee (AAC), which is comprised of senior portfolio managers who are responsible for various regions and asset classes. The AAC meets regularly to discuss, analyze and assess the macro-economic environment and capital markets in order to determine optimal asset allocation recommendations.
Tony's portfolio management experience includes retail mutual fund investments, sub-advisory platforms and institutional portfolios. Tony's direct experience as a portfolio manager is complemented by the three years he spent as a market strategist on Wall Street.
Tony earned his BA in Economics from the University of Western Ontario.
Portfolio Manager under AGF Investments Inc. and AGF Investment America Inc.
Portfolio Manager
Sam Mitter is the Co-Portfolio Manager for AGF U.S. Small-Mid Cap Fund and the associated Separately Managed Account (SMA) as well as the Institutional AGF U.S. Small-Mid Cap Growth Equity strategy. In this role, he is responsible for assessing appropriate portfolio positioning and screening the universe of eligible stocks to identify purchase candidates. He also works closely with the research team to identify investment opportunities and monitors the fundamentals of existing holdings. He joined AGF in 2014 and has been working with Portfolio Manager Tony Genua on his mandates since 2016. Sam is also Associate Portfolio Manager on the AGF Global Select and AGF American Growth Fund mandates, and has gained experience as a member of the AGF Equity Research Team covering the Information Technology sector.
He has been actively involved in the investment industry for 20 years. Prior to joining AGF, Sam was Vice-President, Equities & Associate Portfolio Manager at Meadowbank Asset Management, where he was involved with venture capital and early-stage technology companies. He also gained experience with roles at Sentry Investments, Scotia Asset Management and Altamira Management Ltd.
Sam holds a B.Sc. from Culver-Stockton College and an MBA from Santa Clara University.
Portfolio Manager under AGF Investments Inc. and AGF Investment America Inc.
Portfolio Manager
Auritro Kundu serves as Co-Portfolio Manager of the AGF American Growth Strategy, including its related Funds, SMAs and Separate Accounts. A staunch believer that innovation can be found in every industry, his investment philosophy is rooted in identifying innovative companies who boast strong earnings growth, free cash flow and return on equity.
Auritro joined AGF in 2015 and previously served as an Analyst responsible for fundamental research and analysis of the Information Technology and Consumer Discretionary sectors. Prior to joining AGF, he was an Equity Research Associate Analyst at National Bank Financial, where he was responsible for coverage of Canadian Information Technology equipment companies. Prior to that, he worked at Rogers Communications in corporate development and at Research in Motion in product management.
Auritro has a Bachelor of Applied Science degree in Electrical Engineering from the University of Toronto and earned an MBA from the Rotman School of Management at the University of Toronto.
Portfolio Manager under AGF Investments Inc. and AGF Investment America Inc.
VP, Growth Equities
Jonathan Lo is Vice-President, Growth Equities supporting AGF's growth and sustainable investing mandates. He is an integrated member of the Investment Management Team, participating in investment strategy and portfolio management discussions, and is responsible for articulating positioning and investment outlook to clients and prospects.
Prior to joining AGF in 2012, Jonathan worked on the Institutional Equity Research team at CIBC World Markets covering the agriculture and transportation sectors. Prior to that, he worked as a consultant at a private equity firm specializing in turnarounds in London, U.K.
Jonathan has an MBA from Oxford University in England and a B.Sc. from Seton Hall University.
Supported by a Team of Global Equity Analysts
The commentaries contained herein are provided as a general source of information based on information available as of January 17, 2023 and should not be considered as investment advice or an offer or solicitations to buy and/or sell securities. Every effort has been made to ensure accuracy in these commentaries at the time of publication however, accuracy cannot be guaranteed. Market conditions may change and the Portfolio Manager accepts no responsibility for individual investment decisions arising from the use or reliance on the information contained herein. Investors are expected to obtain professional investment advice.
The information contained in this website is designed to provide you with general information and is not intended to be Investment advice applicable to the circumstances of the investor. Investors should consult their investment professionals prior to implementing any changes to their investment strategies.
Commissions, trailing commissions, management fees and expenses all may be associated with investment fund investments. Please read the prospectus before investing. Investment funds are not guaranteed, their values change frequently and past performance may not be repeated.
All World Tax Advantage Group is a mutual fund corporation that currently offers approximately 20 different classes of securities. In addition to fund diversification by investment style, geography and market capitalization, a key benefit of investing in any of the classes within the group is the possibility of sharing incurred expenses (and losses) of the combined structure, potentially offsetting income earnings to minimize chance of a dividend declaration. For a more detailed explanation, please see AGF.com/disclaimers.
AGF Investments is a group of wholly owned subsidiaries of AGF and includes AGF Investments Inc., AGF Investments America Inc., AGF Investments LLC, and AGF International Advisors Company Limited. The term AGF Investments may refer to one or more of the direct or indirect subsidiaries of AGF or to all of them jointly. This term is used for convenience and does not precisely describe any of the separate companies, each of which manages its own affairs.
1 Lipper Fund Awards: 
AGF Global Select Fund (F Series) was awarded the 2022 Refinitiv Lipper Fund Award in the Global Equity category for the five- and 10-year periods out of a classification total of 205 and 152 funds, respectively, for the period ending July 31, 2022.  The corresponding Lipper Leader for Consistent Return ratings of the fund for the same period are as follows: N/A (one year), N/A (three years), 5 (five years) [205 funds], and 5 (10 years) [152 funds].The fund's performance for the period ending October 31, 2022 is –6.34% (one year), 17.65% (three years), 14.36% (five years) and 17.31% (10 years).
The Refinitiv Lipper Fund Awards, granted annually, highlight funds and fund companies that have excelled in delivering consistently strong risk-adjusted performance relative to their peers. The Refinitiv Lipper Fund Awards are based on the Lipper Leader for Consistent Return rating, which is a risk-adjusted performance measure calculated over 36, 60 and 120 months. The fund with the highest Lipper Leader for Consistent Return (Effective Return) value in each eligible classification wins the Refinitiv Lipper Fund Award. The highest 20% of funds in each classification are named Lipper Leaders for Consistent Return and receive a rating of 5; the next 20% receive a rating of 4; the middle 20% are rated 3; the next 20% are rated 2; and the lowest 20% are rated 1. Lipper Leader ratings are subject to change every month. For more information, see lipperfundawards.com. Although Refinitiv Lipper makes reasonable efforts to ensure the accuracy and reliability of the data contained herein, the accuracy is not guaranteed by Refinitiv Lipper.
2 FundGrade A+® Awards: 
FundGrade A+® is used with permission from Fundata Canada Inc., all rights reserved. The annual FundGrade A+® Awards are presented by Fundata Canada Inc. to recognize the "best of the best" among Canadian investment funds. The FundGrade A+® calculation is supplemental to the monthly FundGrade ratings and is calculated at the end of each calendar year. The FundGrade rating system evaluates funds based on their risk-adjusted performance, measured by Sharpe Ratio, Sortino Ratio, and Information Ratio. The score for each ratio is calculated individually, covering all time periods from 2 to 10 years. The scores are then weighted equally in calculating a monthly FundGrade. The top 10% of funds earn an A Grade; the next 20% of funds earn a B Grade; the next 40% of funds earn a C Grade; the next 20% of funds receive a D Grade; and the lowest 10% of funds receive an E Grade. To be eligible, a fund must have received a FundGrade rating every month in the previous year. The FundGrade A+® uses a GPA-style calculation, where each monthly FundGrade from "A" to "E" receives a score from 4 to 0, respectively. A fund's average score for the year determines its GPA. Any fund with a GPA of 3.5 or greater is awarded a FundGrade A+® Award. For more information, see http://www.FundGradeAwards.com. Although Fundata makes every effort to ensure the accuracy and reliability of the data contained herein, the accuracy is not guaranteed by Fundata.
AGF American Growth Class won in the U.S. Equity CIFSC Category, out of 836 funds. The FundGrade A+ start date was 1/31/2013 and the FundGrade A+ end date was 12/31/2022.

AGF Global Select Fund won in the Global Equity CIFSC Category, out of 1146 funds. The FundGrade A+ start date was 1/31/2013 and the FundGrade A+ end date was 12/31/2022.
Bank of America:
Reprinted by permission. Copyright © 2023 Bank of America Corporation ("BAC"). The use of the above in no way implies that BAC or any of its affiliates endorses the views or interpretation or the use of such information or acts as any endorsement of the use of such information. The information is provided "as is" and none of BAC or any of its affiliates warrants the accuracy or completeness of the information.
Under no circumstances shall BofA Securities or affiliates be liable to you or any third party for any damages (including but not limited to direct, indirect, special and consequential damages), losses, expenses, fees, or other liabilities that directly or indirectly arise from this license, the Report or the Content or your use of the materials. You hereby waive and release BofA Securities and affiliates from any claims for damages, losses, expenses, fees, liabilities, causes of action, judgments and claims arising out of or related to your use of the Report or the Content, whether now existing or arising in the future. 
You recognize that information contained in the Content or Report may become outdated and that BofA Securities and affiliates are under no obligation to update the Content or Report or notify you of any changes to the Content or Report. The Report and Content are provided "AS IS," and none of BofA Securities and affiliates make any warranty (express or implied) with respect to the Report or any content including the Content, including, without limitation, any warranty of ownership, validity, enforceability or non-infringement, the accuracy, timeliness, completeness, adequacy, merchantability, fitness for a particular purpose, or suitability of the material for any intended audience. 
RO: 20230125-2683868