Understanding Managed Solutions Video
AGF Managed Solutions Offer You:
A disciplined approach to help you achieve your investment goals
One-transaction solution that can help keep you invested for the long term
AGF's global investment expertise
Multi-level diversification with fundamental and quantitative approaches
Active asset allocation
Ongoing monitoring and automatic rebalancing
Increasing market volatility has proven the importance of active diversification and asset allocation. The world is ever-changing and in the face of less-than-ideal investment conditions, managed solutions are a viable solution to help you achieve your investment goals.

Managed solutions are fund-of-funds products, which means they are composed of ETFs and/or mutual funds carefully selected to form a portfolio with a specific objective or risk level.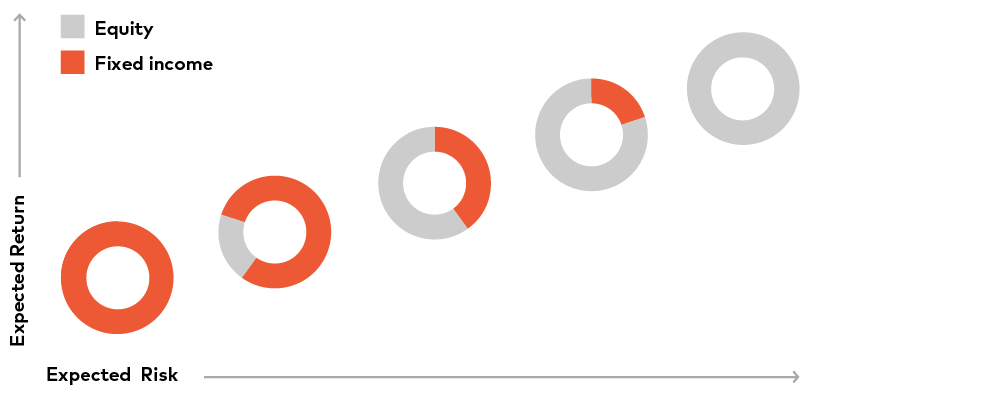 Managed solutions aid in streamlining the investment management process and leaves those decisions with other investment professionals.
Which regions and sectors do you invest in? Which ETFs and/or mutual funds do you choose? How much do you buy of each? How often should you rebalance your portfolio? How do you keep up with all the news around the world and reflect those changes in your portfolio?
There is a lot to think about when it comes to investment management which is why some investors choose to invest in a managed solution.
Why AGF Investments?
AGF Investments services a diverse client base from financial advisors and individual investors to institutional investors across the globe through segregated accounts, mutual funds, exchange-traded funds and separately managed accounts. AGF Investments' disciplined approach, global mindset and eye to risk management have allowed us to continue to evolve and thrive as a diversified asset manager.