Asset Class Roundup
|
Currency
Time to Re-Focus
December 5, 2023
|
Time to Re-Focus
Carry strategies in foreign exchange markets may be at risk, and a more diversified approach to currency management may be key.
In photography, there is a concept called bokeh. Essentially, it is having your subject in focus but the background in a dreamlike blur. This popular effect draws the viewer's attention to the subject and eliminates distraction. The more smoothly blurred the background, the better the bokeh.
Currency markets often exhibit this state of heightened focus. While investors are aware of risks, they tend to lie outside of the focal plane – they're blurry, in other words – until one day they take over as the subject or, in some cases, subjects. And then they become clear.
In 2024, we believe that carry strategies in currency markets are at risk, and a more diversified approach to currency management may be key. Carry is what currency markets usually focus on. It is easy to understand, measurable, and generally works. A carry strategy is to go long (buy) a currency with a high interest rate while going short (selling) a currency with a low interest rate. Since interest rates are readily observable in the market and their drivers (what makes them go up or down) are well understood, carry is often appealing to market participants. At the heart of this strategy is that exchange rates (what we refer to as spot rates) are expected to be revert to the mean. That is, a carry strategy does not expect, or need, exchange rates to move in a favourable direction.
To illustrate this, we constructed a simple carry strategy and charted the results below. The strategy chooses from nine developed market currencies, and each month ranks and then buys the three highest yielding currencies and sells the three lowest yielding currencies, in equal proportion. The total return of this strategy since January 2000 is 3.5% annualized (orange line). The black line in the chart represents the spot rate return, which had a significantly different experience. The spot (exchange rate) moves alone are not appealing. The difference between these two lines is the carry return, which is what carry strategies are focused on capturing.
Carry Trade Performance
Source: Bloomberg LP as of October 31, 2023. All figures are denominated in Canadian dollars. The nine currencies used in this analysis are the U.S. dollar (USD), Euro (EUR), Japanese yen (JPY) , British pound (GBP) Australian dollar (AUD), Swiss franc (CHF), Swedish krona (SEK), New Zealand dollar (NZD), and Norwegian krone (NOK).
The trouble is, carry strategies can break down when spot rates decline significantly. We can see several episodes where the total return of the carry strategy is dragged down by the spot rate return. The market environments that frame such episodes are typically related to downside economic concerns that arise during periods like the Global Financial Crisis. The greater the concern about the risks in the economy, the more likely that the downside in spot rates overshadows the expected carry gains. These are the types of environments that expose the risks to carry strategies.
When carry strategies start underperforming, it is often because the markets have shifted focus to more fundamental factors, with particular attention to country risk. Similar to credit investors, currency investors will look critically at the creditworthiness of countries, the sustainability of the interest rates being offered and what demand and supply factors are at play. When countries with high carry currencies are riskier than those with low carry currencies, this can result in adjustments that are negative for the spot rate returns. Often, higher-risk countries are higher yielding, much as they are in credit markets.
The pandemic response from both fiscal and monetary authorities provided a good environment for carry strategies, but most of these policies are in the process of being reversed. Several high carry currencies, including the British pound and our Canadian dollar, have enjoyed relative outperformance in the developed market space in spite of a weak economic profile. Likewise, strong carry returns have been enjoyed in Emerging Markets, particularly in Latin America and Eastern Europe.
Now, however, the fiscal and monetary landscape seems poised to change. Central banks are eager to get policy back to "normal," and that is starting to weigh on the outlook for economic performance. Meanwhile, aggressive government spending is creating the risk of fiscal headwinds in many developed and emerging economies.
In our view, 2024 seems bound to be a year in which fundamentals come into sharper focus, and that means markets may be over-exposed to carry. Now may be a good time to look into that blurry background and measure risks accordingly.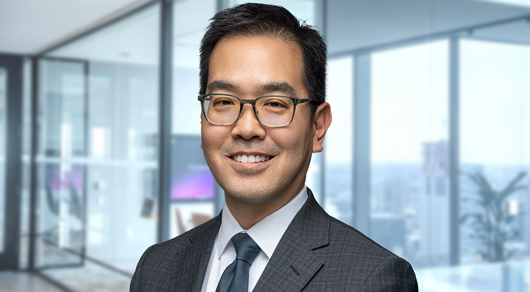 VP & Portfolio Manager, Currency Strategy and Co-Head of Fixed Income
AGF Investments Inc.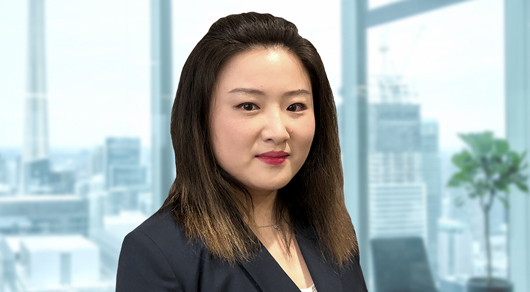 Foreign Exchange Analyst
AGF Investments Inc.
VP & Portfolio Manager, Currency Strategy and Co-Head of Fixed Income
As Co-Head of Fixed Income, Tom brings more than 15 years of experience managing a wide array of portfolios and is a key contributor to the team's analysis of the global macroeconomic landscape, with specific emphasis on currencies. He is responsible for developing currency strategy and providing counsel on the implications of currency moves for the firm.
He also serves as a portfolio manager of AGF Total Return Bond Fund/Class, AGF Emerging Markets Bond Fund and AGF Global Opportunities Bond ETF, and has served on AGF's Asset Allocation Committee since 2016.
Tom earned a Bachelor of Commerce from the University of Toronto. He is a CFA® charterholder and a member of CFA® Society Toronto.



Registered as a Portfolio Manager under AGF Investments Inc. CFA® and Chartered Financial Analyst® are registered trademarks owned by CFA Institute.
Foreign Exchange Analyst
As part of the Currency and Management & Strategy Team, Sherry is focused on analytical support of research, trading and portfolio monitoring. She is also responsible for assisting in the development of new tools, models and reports to aid in currency management and strategy.
Before taking on this role, Sherry worked in Investment Operations at AGF, developing and maintaining portfolio cash management models, valuations models and reconciliation models for AGF's ETF business. Prior to joining AGF, she gained experience working as an analyst in ETF operations and client services.
Sherry holds an MBA in Investment Management from Concordia University, a Bachelor of Mathematical Economics from the University of Waterloo and a Bachelors Degree in Finance from Beijing Jiaotong University.



CFA® and Chartered Financial Analyst® are registered trademarks owned by CFA Institute.
The views expressed in this blog are those of the author and do not necessarily represent the opinions of AGF Investments.
Commentary and data sourced from Bloomberg, Reuters and other news sources unless otherwise noted. The commentaries contained herein are provided as a general source of information based on information available as of December 5, 2023 and are not intended to be comprehensive investment advice applicable to the circumstances of the individual. Every effort has been made to ensure accuracy in these commentaries at the time of publication, however, accuracy cannot be guaranteed. Market conditions may change and AGF Investments accepts no responsibility for individual investment decisions arising from the use or reliance on the information contained here.
This document may contain forward-looking information that reflects our current expectations or forecasts of future events. Forward-looking information is inherently subject to, among other things, risks, uncertainties and assumptions that could cause actual results to differ materially from those expressed herein. 
This material is for informational and educational purposes only. It is not a recommendation of any specific investment product, strategy, or decision, and is not intended to suggest taking or refraining from any course of action. It is not intended to address the needs, circumstances, and objectives of any specific investor. This information is not meant as tax or legal advice. Investors should consult a financial advisor and/or tax professional before making investment, financial and/or tax-related decisions.
AGF Investments is a group of wholly owned subsidiaries of AGF Management Limited, a Canadian reporting issuer. The subsidiaries included in AGF Investments are AGF Investments Inc. (AGFI), AGF Investments America Inc. (AGFA), AGF Investments LLC (AGFUS) and AGF International Advisors Company Limited (AGFIA). AGFI is registered as a portfolio manager across Canadian securities commissions. AGFA and AGFUS are registered investment advisors with the U.S. Securities Exchange Commission. AGFIA is regulated by the Central Bank of Ireland and registered with the Australian Securities & Investments Commission. The term AGF Investments may refer to one or more of these subsidiaries or to all of them jointly. This term is used for convenience and does not precisely describe any of the separate companies, each of which manages its own affairs.
AGF Investments entities only provide investment advisory services or offers investment funds in the jurisdiction where such firm, individuals and/or product is registered or authorized to provide such services.
Investment advisory services for U.S. persons are provided by AGFA and AGFUS. In connection with providing services to certain U.S. clients, AGF Investments LLC uses the resources of AGF Investments Inc. acting in its capacity as AGF Investments LLC's "participating affiliate", in accordance with applicable guidance of the staff of the SEC. AGFA engages one or more affiliates and their personnel in the provision of services under written agreements (including dual employee) among AGFA and its affiliates and under which AGFA supervises the activities of affiliate personnel on behalf of its clients ("Affiliate Resource Arrangements").
For Canadian investors: Commissions, trailing commissions, management fees and expenses all may be associated with investment fund investments. Please read the prospectus before investing. Investment funds are not guaranteed, their values change frequently and past performance may not be repeated.
® The "AGF" logo is a registered trademark of AGF Management Limited and used under licence.
RO: 20231127-3250172