Women and Investing
2 min read
Women now control more wealth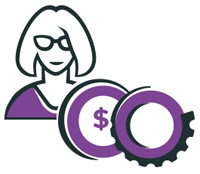 Control 32% of total global private wealth.1
Reaching US$93 Trillion by 2023 – strengthened by education and workforce participation.1
And projected to control C$3.8 Trillion in wealth in Canada by 2028.2
And not just through wealth transfer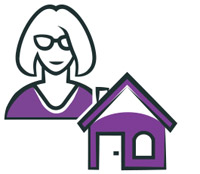 41% of Canadian households report women as the primary breadwinners3
Women's earnings 47% of family income2
Half of millennial women created their own wealth and 72% are primary decision makers for financial planning.4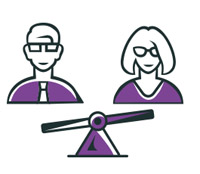 But still face the gender effect in their finances
Women live longer, so retirement savings need to last longer.5
Women on average earn 81% of what men earn, resulting in a lifetime earnings differential on average of $900,000.6
Women are 3 times more likely to leave the workforce to take care of others.2
A few key strategies could make all the difference
Start now.
Even one year can potentially make a big difference at age 65.

Source: AGF Investments Inc. Based on a hypothetical annual investment. For illustrative purposes only.
Invest regularly.
Every little bit helps, even $100 a month.

Source: AGF Investments Inc. Based on a hypothetical annual investment. For illustrative purposes only.
Boost your returns.
What you invest in can make a huge difference over the long term.

Source: AGF Investments Inc. Based on a hypothetical annual investment. For illustrative purposes only.
The role of a financial coach
Want to improve what you eat, consult a nutritionist. Want to make the best use of your time at the gym, hire a personal trainer. Want to improve your finances, hire an advisor.
An advisor can evaluate your entire financial situation, and build a plan to get you started.
32% of women reported using a financial advisor for guidance.7

75% of those regret not doing it sooner.7
---
To better understand investing, please contact your financial advisor. Don't have a financial advisor? Before you start your search, read about working with a financial advisor.
---
1
Source: The Boston Consulting Group, "Managing the Next Decade of Women's Wealth", April 2020.
2
Source: The Changing Landscape of Women's Wealth, CIBC Economics, released March 4, 2019.
3
Primary breadwinner refers to the "proportion of women who earned more than half of their family's income." Source: Statistics Canada. Women in Canada: A Gender-based Statistical Report The Economic Well-Being of Women in Canada. Released May 16, 2018.
4
 Source: https://www.rbcwealthmanagement.com/ca/en/research-insights/the-new-face-of-wealth-and-legacy-how-women-are-redefining-wealth-giving-and-legacy-planning/detail/.
5
Source: Statistics Canada. Table 13-10-0114-01 Life expectancy and other elements of the life table, Canada, all provinces except Prince Edward Island.
6
Source: https://www.payscale.com/data/gender-pay-gap. Released March 31, 2020. Assumptions: A 40-year career. The gender pay gap does not change and that employers offer an average 3% base pay increase to their employees each year.
7
Source: Allianz Life Survey, February 2017.
Commissions, trailing commissions, management fees and expenses all may be associated with investment fund investments. Please read the prospectus before investing. Investment funds are not guaranteed, their values change frequently and past performance may not be repeated.

The commentaries contained herein are provided as a general source of information based on informmation available as of February 28, 2022 and are not intended to be comprehensive investment advice applicable to the circumstances of the individual. Every effort has been made to ensure accuracy in these commentaries at the time of publication, however, accuracy cannot be guaranteed. Market conditions may change and AGF Investments accepts no responsibility for individual investment decisions arising from the use or reliance on the information contained here.
The contents of this website are provided for informational and educational purposes and are not intended to provide specific individual advice including, without limitation, investment, financial, legal, accounting, or tax. Please consult with your own professional advisor on your particular circumstances.
AGF Investments is a group of wholly owned subsidiaries of AGF Management Limited, a Canadian reporting issuer. The subsidiaries included in AGF Investments are AGF Investments Inc. (AGFI), AGF Investments America Inc. (AGFA), AGF Investments LLC (AGFUS) and AGF International Advisors Company Limited (AGFIA). AGFA and AGFUS are registered advisors in the U.S. AGFI is a registered as a portfolio manager across Canadian securities commissions. AGFIA is regulated by the Central Bank of Ireland and registered with the Australian Securities & Investments Commission. The subsidiaries that form AGF Investments manage a variety of mandates comprised of equity, fixed income and balanced assets.
®
The "AGF" logo and  "Sound Choices" are registered trademarks of AGF Management Limited and used under licence.