The ABCs of ESG
3 min read
---
---
ESG refers to environmental, social and governance issues that are taken into consideration when making investment decisions. Integrating ESG factors into investment processes can help identify key risk and return drivers in portfolios: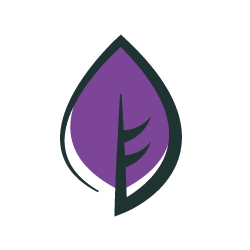 Environmental
Impact on the environment, which can include water usage, pollution, waste management, energy efficiency, gas emissions and climate change.
Social
Human rights, health and safety, employee working conditions, community impact, diversity, population and demographics change, consumption patterns and shareholder reputation.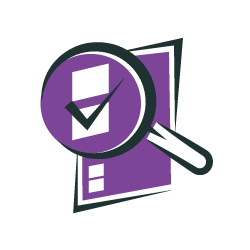 Governance
Board independence and diversity of board members, alignment of shareholders and executives, compensation, shareholders rights, transparency/disclosures and business ethics/culture.
---
ESG Factors That Investors May Consider  
When people speak about ESG, what are they really talking about? How do you uncover how a company is performing on ESG?
In this video, Max Zehrt, AVP and Head of ESG, AGF Investments Inc., helps make sense of this complex analysis.
---
AGF is a leader in the development of sustainable investing. To find out more, visit the Sustainable Investing page.  
---
Commissions, trailing commissions, management fees and expenses all may be associated with investment fund investments. Please read the prospectus before investing. Investment funds are not guaranteed, their values change frequently and past performance may not be repeated.
The commentaries contained herein are provided as a general source of information based on information available as of April 13, 2022, and are not intended to be comprehensive investment advice applicable to the circumstances of the individual. Every effort has been made to ensure accuracy in these commentaries at the time of publication, however, accuracy cannot be guaranteed. Market conditions may change and AGF Investments accepts no responsibility for individual investment decisions arising from the use or reliance on the information contained here.
The contents of this Web site are provided for informational and educational purposes, and are not intended to provide specific individual advice including, without limitation, investment, financial, legal, accounting or tax. Please consult with your own professional advisor on your particular circumstances.


AGF Management Limited ("AGF"), a Canadian reporting issuer, is an independent firm composed of wholly owned globally diverse asset management firms. AGF's investment management subsidiaries include AGF Investments Inc. ("AGFI"), AGF Investments America Inc. ("AGFA"), Highstreet Asset Management Inc. ("Highstreet"), AGF Investments LLC (formerly FFCM LLC) ("AGFUS"), AGF International Advisors Company Limited ("AGFIA"), Doherty & Associates Ltd. ("Doherty") and Cypress Capital Management Ltd. ("CCM"). AGFI, Highstreet, Doherty and Cypress are registered as portfolio managers across various Canadian securities commissions, in addition to other Canadian registrations. AGFA and AGFUS are U.S. registered investment advisers. AGFIA is regulated by the Central Bank of Ireland and registered with the Australian Securities & Investments Commission. AGF investment management subsidiaries manage a variety of mandates composed of equity, fixed income and balanced assets.


® The "AGF" logo and all associated trademarks are registered trademarks of AGF Management Limited and used under licence.
April 18, 2022