About Us
Founded in 1957, AGF Management Limited is an independent and globally diverse asset management firm. AGF brings a disciplined approach to delivering excellence in investment management through its fundamental, quantitative, alternative and high-net-worth businesses.
Corporate Governance Investor Relations Corporate Responsibility
An Independent and Diversified Global Asset Management Firm
As an independent and diversified global asset management firm, AGF brings a disciplined approach to delivering excellence in investment management and to providing an exceptional client experience.
Being an independent firm has allowed us to make strategic acquisitions that improve our client service experience and enable us to offer new and innovative products, while enhancing our research capabilities.
Our suite of diverse investment solutions extends globally to a wide range of clients, from individual investors and financial advisors to institutions, including pension plans, corporate plans, sovereign wealth funds, endowments and foundations.
Our Mission: Bringing stability to the world of investing since 1957.
AGF Investments is AGF's group of companies who manage and advise on a variety of investment solutions managed by its fundamental and quantitative investing teams. AGF services a wide range of clients from financial advisors and individual investors to institutional investors, including pension plans, corporate plans, sovereign wealth funds, and endowments and foundations.
Learn More About Fundamental Investing
Not all business lines are available to U.S. clients.
AGF's private markets business, AGF Private Capital, combines diversified private alternative capabilities alongside participation as a core investor in bespoke and distinct opportunities that aim to deliver added value for the firm's shareholders and clients. AGF Private Capital is continually looking to diversify its private market offerings to expand the firm's value proposition, client, and partner relationships.
AGF Private Wealth is AGF's private client platform – which includes Cypress Capital Management Ltd., Doherty & Associates Ltd. and Highstreet Asset Management Inc. – provides investment solutions for high-net-worth individuals, endowments and foundations in key markets across Canada.
Invested in Discipline: Our Approach
At AGF, our approach is defined by three principles. Together, they create a disciplined process that is transparent, repeatable, and deeply woven into our DNA – delivering consistent outcomes for our clients, whatever tomorrow may bring.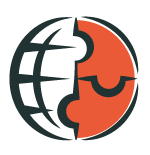 Shared Intelligence
Our teams work together to form a global perspective, while maintaining the autonomy required to deliver on distinct investment philosophies.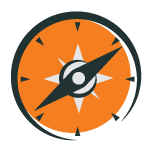 Measured Approach
Our teams diligently apply real-time research, data and analytics across everything we do at AGF, minimizing drastic changes and protecting long-term growth.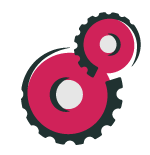 Active Accountability
Our teams apply consistent processes designed to deliver repeatable results where active management truly equals active expectations.
Corporate Responsibility
At AGF, responsible and sustainable practices are more than simply an approach to investing. This thinking shapes our organization at all levels.

We apply forward-thinking practices related to environmental, social and governance factors in establishing strategic priorities to benefit all our stakeholders – our employees, our clients, our shareholders and our communities.
Learn more about AGF's approach to corporate sustainability.
Signatory/Member of: