AGF Global Sustainable Growth Equity Strategy
Approach
Fundamental, bottom up approach.
Cap
Mid-Large Cap
Benchmark
MSCI World Net Index
Inception Date
December 1991
Key Reasons to Invest
Provides investors with access to high-growth global opportunities in environmental themes focused on energy and power technologies, waste management and pollution control, water and waste water solutions, and health and well-being.   
For investors seeking to capitalize on the world's transition to a sustainable economy through access to companies offering solutions to key sustainability issues.
For investors who desire a disciplined, responsible investing strategy with the potential benefits of global diversification.
Strategy
A disciplined, fundamental bottom-up approach to responsible and sustainable investing from an experienced Sustainable Investment team. The Strategy is focused on companies categorized within four major themes: Energy and Power Technologies, Waste Management and Pollution Control, Water and Wastewater Solutions, Health and Well-being.

These four themes map into 14 subthemes, which provide the strategy with an opportunity universe of approximately 1,000 companies. The strategy owns between 45 to 60 companies with turnover expected to approximate historic levels of 25% to 35%. As long-term investors, we believe we are in the early innings of innovation and societal demand. Our process remains focused on actively seizing upon inefficiencies in pricing and industry dynamics.
Philosophy
We believe companies focused on innovative products and services that simultaneously improve quality of life and environmental circumstances are being increasingly rewarded by investors. We also believe that sustainable technologies represent a faster-growing opportunity set in the market. Our sustainable investment specialist team has defined high-growth environmental themes which have been further honed through collaboration with the additional research teams from the AGF Global Equity analyst pool and shared firm research. We believe that industries evolve according to powerful themes and remain GICS-agnostic in our approach, investing in companies offering solutions to key issues of sustainability. The result is a high-active share portfolio that we believe enhances our ability to capitalize on inefficiencies in this segment of the market.
Process
The investment process is based on a fundamental bottom-up approach. Four environmental mega themes are used to establish the investment universe. Within this universe, the team seeks out opportunities that either provide exposure to high-growth environmental themes or 'catalysts', or that have been identified within the undervalued segments of a particular industry's value chain. Typically, the catalyst is technology or product-related and is a definable environmental advantage, or the catalyst is expected to have an impact within 18 months. Idea generation efforts are focused on two areas: fundamental strength and free cash flow.
Fundamental strength is examined from the perspective of proprietary long-term competitive advantages, which can take one of several forms:
Technological advantage: unique solution or product
Process advantage: ability to make a product or provide a service faster, cheaper or more efficiently
Distribution advantage: reach and efficiency of distribution network
Strength of brand: higher quality, premium-priced products
Once a list of candidates is identified, the team conducts a comprehensive assessment of the security's future performance potential. This process includes discussions with company management, to develop a deeper understanding of its business strategy and the stability of its business model. Using internal and third party research, the portfolio manager assesses security valuation by determining the underlying financial quality, profitability, balance sheet strength, earnings quality and cash flow.
Our portfolio construction process is driven by our bottom-up security selection process. Our portfolios represent the portfolio manager's best ideas and reflect conviction on a security and sector level.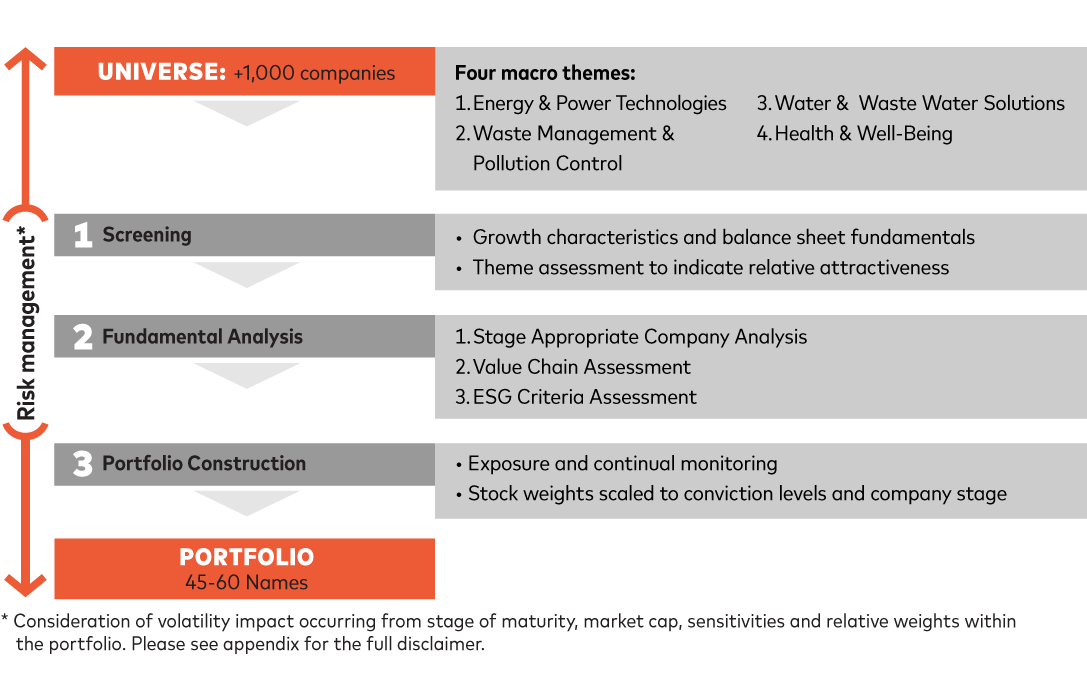 Fund Managers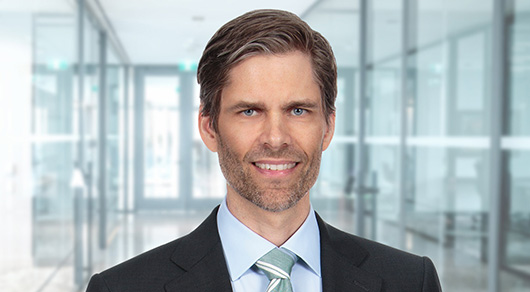 Martin Grosskopf, MBA, MES
Vice-President and Portfolio Manager, Sustainable Investing
AGF Investments
Title and Position
Martin Grosskopf has more than 20 years of experience in financial and environmental analysis. He is a former Responsible Investment Association (RIA) board member, and is a frequent public speaker on ESG issues. In addition to the portfolios that he manages, Martin provides input on sustainability and ESG issues across the AGF investment teams.
Martin obtained his B.A. from the University of Toronto, MES from York University and an MBA from the Schulich School of Business.
Approach or Quote
Martin joined the financial industry after working in a diverse range of industries in the areas of environmental management, assessment and mitigation. Martin was previously Director, Sustainability Research and Portfolio Manager with Acuity Investment Management Inc. AGF Management Ltd. acquired Acuity Funds Ltd. and Acuity Investment Management Inc. in February 2011. He was a project manager with CSA International from 1997 to 2000 and prior to that, was an environmental scientist with Acres International Limited.
Registered as a Portfolio Manager under AGF Investments Inc. and AGF Investment America Inc.
Years with AGF
9
Years in the industry
26
17+
Years - sustainable investing average experience
25
Years - AGF Global Sustainable Growth Equity Fund
50+
Additional resources who consider ESG issues
AGF Institutional Website Agreement
Our website uses cookies to help you get the best experience. Please Accept or click Edit to control your settings.