December 8, 2020
|
Trading Lessons From a Pandemic
The past year has been a whirlwind for traders. Even more so for those forced to work at home. But more than anything, the COVID-19 crisis has reinforced the realities of an ever-changing market environment and the tactics and tools required to ensure each trade is executed in the best possible manner.
Don't take liquidity for granted
Liquidity is vital to markets and traders crave it at the best and worst of times, but it can also be elusive – especially in a crisis – and this past year was no exception. In fact, during the violent market selloff in the early days of the pandemic, liquidity was extremely scarce and bid/ask spreads widened dramatically on even the largest of blue-chip stocks and many of the most popular exchange-traded funds, as well. Trading through this stretch required heightened discipline and, often enough, the best plan of action was to wait for better opportunities to unfold or just do nothing at all. Soon enough, however, liquidity returned to the market and spreads have mostly normalized since the summer, making it more efficient to execute trades in a timely manner. In large part, that's a credit to the U.S. Federal Reserve's large-scale asset purchases and stimulus packages at the height of the crisis. And yet, it can also be attributed to the rise of "Robin Hooders", or day-trading retail investors, who flooded the equity market from the very beginning of the economic lockdown and accounted for as much as 25% of the S&P 500 Index's daily volume in 2020, up from 8% on average the year before, according to Citadel, a U.S. market maker.
Get technical when fundamentals fail
One of the biggest challenges that investors faced in 2020 was the information breakdown related to company fundamentals. Once the pandemic hit and the economy locked down, it became increasingly difficult to rely on established earnings projections and many businesses stopped offering guidance outright, knowing their future profitability was too up in the air. But technical analysis could still be relied upon during this period and became an even more essential tool for understanding the direction markets were potentially headed. In particular, moving averages, trend lines and stochastics were – and still are – an excellent way to "leg" into trades and pick entry and exit points when executing larger-scale trades. Of course, none of this is to say fundamentals can't be trusted – far from it. But trading decisions that also take technicals into consideration may end up being more worthwhile in the end.
Be wary of market timing
It's an old adage, but one worth repeating in a year highlighted by the fastest bear market recovery in history: Time in the market is better than trying to time the market. Granted, that doesn't mean investors are always better off standing pat in a time of crisis, but to quote another old adage, patience is a virtue and legging into or out of a position is often the best approach when volatility is heightened.
$10,000 investment in the S&P 500 Total Return Index (USD) for the 20 years ended November 30, 2020
Source: AGF Investment Operations as at November 30, 2020. For illustrative purposes only. You cannot invest directly in an index. Past returns are not indicative of future results.
Keep all lines of communication open
Speaking directly with a broker/dealer to get a trade done is far from always necessary these days. In a time when technology rules the roost, the click of a computer mouse is usually all that's needed – and that's a good thing too, given the requirement to work more remotely this year. Still, there are times when picking up the phone and talking through a transaction is the better option. This is certainly true of larger trades, which, when done electronically, often run the risk of being filled with multiple orders at varying prices or not filled at all if limit orders are in place. It also comes into play when trading some ETFs whose bid/ask spreads can widen substantially between the open and close, leading to periodic uncertainty about their value relative to the underlying securities. But perhaps the greatest advantage is related to sentiment. The tone and inflection of a broker/dealer's voice can be invaluable in determining just how motivated the other side of a trade might be, leading to better decision-making and price execution in the end.
Embrace the "Fear Gauge"
Market volatility has a negative connotation for many investors, but it's not something they can shy away from or simply ignore. If anything, it's become more important than ever to pay close attention to the CBOE Volatility Index (VIX), or "fear gauge," as some people call it. As a rule of thumb, a VIX level below 20 has coincided with a risk-on mentality in the past, while a VIX level above 40 has meant the opposite. And this year was no different. The VIX soared above 80 at the height of the selloff in March to hit its highest level since the Global Financial Crisis, but it fell below 40 in April and has stayed there more or less throughout the recovery. By keeping an eye on where it's headed next, investors are in much better position to take advantage of the investing opportunities that may arise.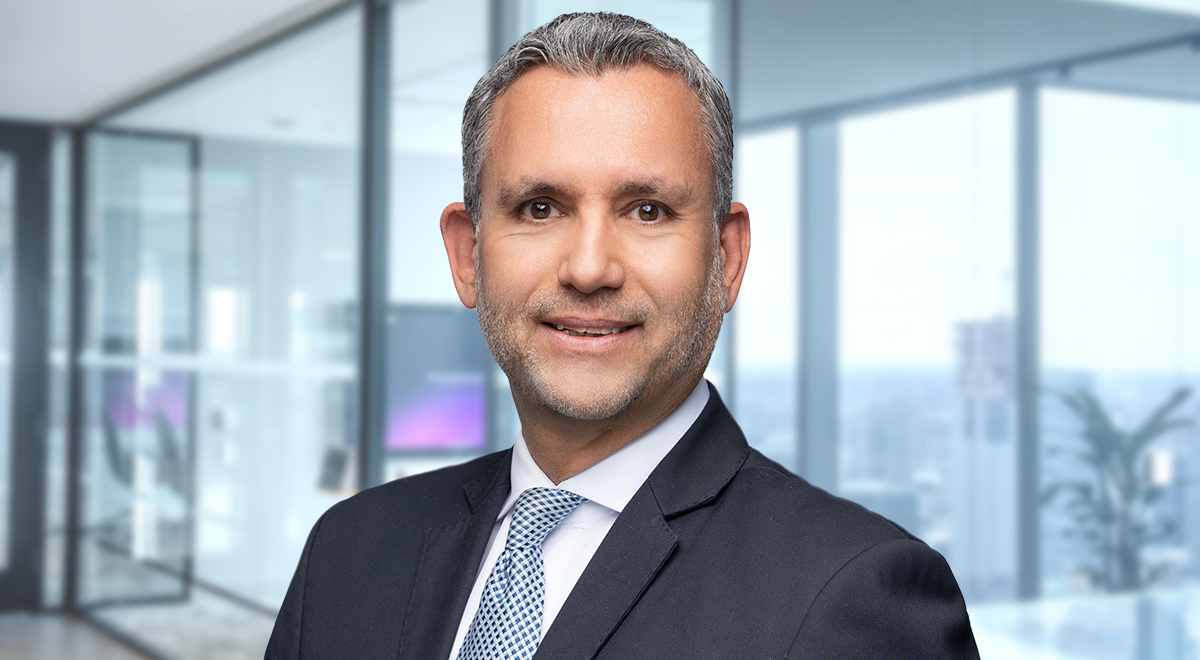 John Christofilos
Senior Vice-President, Chief Trading Officer and Investment Management, Operations Strategy, AGF Investments Inc.
Senior Vice-President, Chief Trading Officer and Investment Management, Operations Strategy
John Christofilos leads a team responsible for trading AGF's Assets Under Management across its Retail, Institutional, High-Net-Worth and ETF portfolios. He is also a member of AGF's Business Development unit with responsibility for reviewing and leading Capital Markets opportunities and technology advancements.
John is a member of The Office of the CIO – a new structure within AGF's Investment Management team. This leadership structure encourages and further embeds collaboration and active accountability across the Investment Management team and the broader organization.
His career has spanned more than 30 years, with experience on both the buy- and sell-side. Before joining AGF in 2014, John served as Managing Director at Canaccord Genuity, leading the firm's efforts in electronic and program trading. Prior to Canaccord, he worked as Senior Managing Director for E*TRADE Institutional, a full-service financial services firm based in New York City.
John is a member of the Canadian and U.S. Securities Traders Associations and is a past member of the Board of Directors of the Canadian ETF Association (CETFA). He holds a Bachelor of Science degree from San Diego, California-based United States International University, where he played Division 1 Hockey.
The views expressed in this article are those of the author and do not necessarily represent the opinions of AGF, its subsidiaries or any of its affiliated companies, funds or investment strategies.
The commentaries contained herein are provided as a general source of information based on information available as of December 8, 2020 and should not be considered as investment advice or an offer or solicitations to buy and/or sell securities. Every effort has been made to ensure accuracy in these commentaries at the time of publication, however, accuracy cannot be guaranteed. Investors are expected to obtain professional investment advice.
AGF Investments is a group of wholly owned subsidiaries of AGF Management Limited, a Canadian reporting issuer. The subsidiaries included in AGF Investments are AGF Investments Inc. (AGFI), AGF Investments America Inc. (AGFA), AGF Investments LLC (AGFUS) and AGF International Advisors Company Limited (AGFIA). AGFA and AGFUS are registered advisors in the U.S. AGFI is a registered as a portfolio manager across Canadian securities commissions. AGFIA is regulated by the Central Bank of Ireland and registered with the Australian Securities & Investments Commission. The subsidiaries that form AGF Investments manage a variety of mandates comprised of equity, fixed income and balanced assets.
™ The "AGF" logo is a trademark of AGF Management Limited and used under licence.
Previous Article