December 8, 2020
|
The Consequences of MMT-Lite
It may not be what the purists have in mind, but highly accommodative fiscal and monetary policies being enacted around the world sure looks like Modern Monetary Theory (MMT) and the implications could be far reaching for investors.
When economic historians look back at COVID-19 – and hopefully they will have that opportunity sooner rather than later – they will undoubtedly point out the remarkable speed and scale with which monetary and fiscal policy converged to combat the pandemic's devastating impact. Central banks, including the U.S. Federal Reserve, have dropped interest rates to near-zero and propagated a host of extraordinary stimulus programs. At the same time, fiscal taps have been opened wide. As of September, according to the International Monetary Fund, governments had spent close to an astonishing US$12 trillion in direct relief and lending – about 8.5% of global GDP. And as coronavirus cases mount resurgences in several developed countries, more spending is on the way.
Zero rates? Rampant government spending? Soaring public deficits? And little apparent concern over adding to an already towering mountain of debt? In the broad strokes, it at least looks a lot like Modern Monetary Theory (MMT) put into action. The formerly heterodox theory posits that governments need not worry about deficit spending since they issue and control money – and more importantly, that they should use deficit spending to achieve full employment and an acceptable degree of inflation. MMT had been gaining traction before the pandemic among some economists and "progressive" politicians, but today every central bank and every government seems to be following at least some of MMT's tenets in trying to cushion the pandemic's effects.
Should investors be concerned? And what might be the consequences? In our view, it is not a question of whether these extraordinary actions are right or wrong – when your house is on fire, you don't worry about the well running dry. And to be clear, the world is not full-on MMT (yet). There has been no explicit endorsement from the Fed or other central banks; there has been no explicit capitulation of central bank independence. So far, we are seeing only the more practicable parts of MMT put into place. In many jurisdictions, governments are distributing so-called "helicopter money" – direct payment or lending to consumers and businesses – and backstopping some level of relief from mortgage and rent costs. Yet although these practices might have been unheard-of only a few years ago, there is no indication the economy is heading for a true secular reset in the form, say, of governments undertaking widespread debt relief for consumers and businesses.
So let's call this "MMT-lite," which is not to minimize its significance. You could argue that the response to the Global Financial Crisis set the precedent, but it is a weak one. Back then, central banks largely had to shoulder the burden of economic recovery; the fiscal response focused on keeping the financial system from failing, as well as infrastructure and other programs that would have an impact only over the span of many years. As well, the monetary response was not uniform globally. The European Central Bank was a laggard in adopting stimulative policies – it was far more concerned about debt than growth – and initially pursued austerity measures, at great cost to the recovery. Even where central banks pulled more levers, for instance in the U.S. and Japan, their efforts led only to a post-crisis decade of mediocre economic growth and continuing fears of deflation.
The dynamics this time are different. Governments are injecting money directly and immediately into the economy. Fiscal and monetary responses are coordinated to a degree not seen since the Second World War, and the scale of the fiscal response dwarfs what occurred a decade ago. And today, central banks and governments around the world are moving in lockstep to provide stimulus.
Source: AGF estimates based on Bloomberg Data.
The impact on public debt and central bank balance sheets is clear. In the U.S., the fiscal 2020 deficit will come in at an estimated 15% of gross domestic product, according to the U.S. Congressional Budget Office (CBO); that is higher than the level at the height of the Global Financial Crisis, and the highest since the Second World War. The M2 money supply (a measure of the money supply that includes cash, chequing deposits and easily convertible near-money) has expanded by more than 24% year-to-date, according to the Federal Reserve Bank of St. Louis – which suggests just how much money is being pumped into the system. On the demand side, the Fed is keeping yields low with quantitative easing; by the end of 2021 – based on AGF research using Bloomberg data – it will own an estimated 27% of the U.S. government bond market. Amazingly, the numbers are even higher in Canada, with the fiscal 2020 deficit approaching 20% and Bank of Canada ownership of the Canadian government bond market exceeding 50% by year end 2021 at the current pace of purchases.

For investors, this might sound dire, as it raises the prospect of rampant inflation and of a sharply devalued U.S. dollar. But at least for the short and medium term, these prospects seem dim. For 2021, our base case is that the greenback will remain range-bound, albeit with a weakening bias, as whatever hit it takes from MMT-lite will be countered by stronger economic growth. As for inflation, we expect some cyclical inflation (and a cyclical bond bear) to take hold sometime next year, as the economy and commodity prices rebound from the extreme lows of 2020. Bond yields should creep up and the curve should steepen – developments we imagine the Fed will welcome, as it might finally lay the bête noire of disinflation to rest, at least for a time.
Yet there seems little reason to worry about rampant inflation or, for that matter, to anticipate runaway economic growth for years to come. Secular issues – aging demographics, technological trends and massive debt levels among them – seem likely to suppress both, even if a fuller application of Modern Monetary Theory comes to pass. And what we have seen so far of MMT might not be leading to something more extreme; the current dynamics of monetary and fiscal policy might be a kind of perpetual motion machine that simply funds more and more spending. Equity markets, at least, seem to have become quite comfortable with that idea.

And yet, the world is not a static place, as this year has amply demonstrated. Systemic shocks happen, and apparently with increasing frequency. Another shock in financial markets could well push policymakers farther along the MMT path, perhaps to embrace such measures as yield curve control (Japan has already gone there). More generally, it is hard to imagine that interest rates will go down forever. Negative nominal rates are not a sustainable construct. At some point, if debt in the economic system continues to soar, markets could force central banks' hand. There are only so many ways to cleanse debt, and two of them (default and austerity) are likely to be either unpalatable or ineffective. That leaves inflating the economy out of debt.

The danger here is twofold. First, when they make big shifts, monetary policymakers tend to overshoot their target. If hyper-inflation occurs, MMT's proponents would argue that the solution is to simply turn off the fiscal taps. But this presents another danger: by that time, more economic power will be in the hands of politicians. Will they be able to steer back to a more frugal course when they hit the guardrails of higher inflation? Their track record is not encouraging.

Thankfully, this is only speculation – a worry for another day. But that day may be coming. If the Global Financial Crisis revealed the path towards Modern Monetary Theory, the COVID environment has cleared it. How far along it will policymakers dare, or need, to go?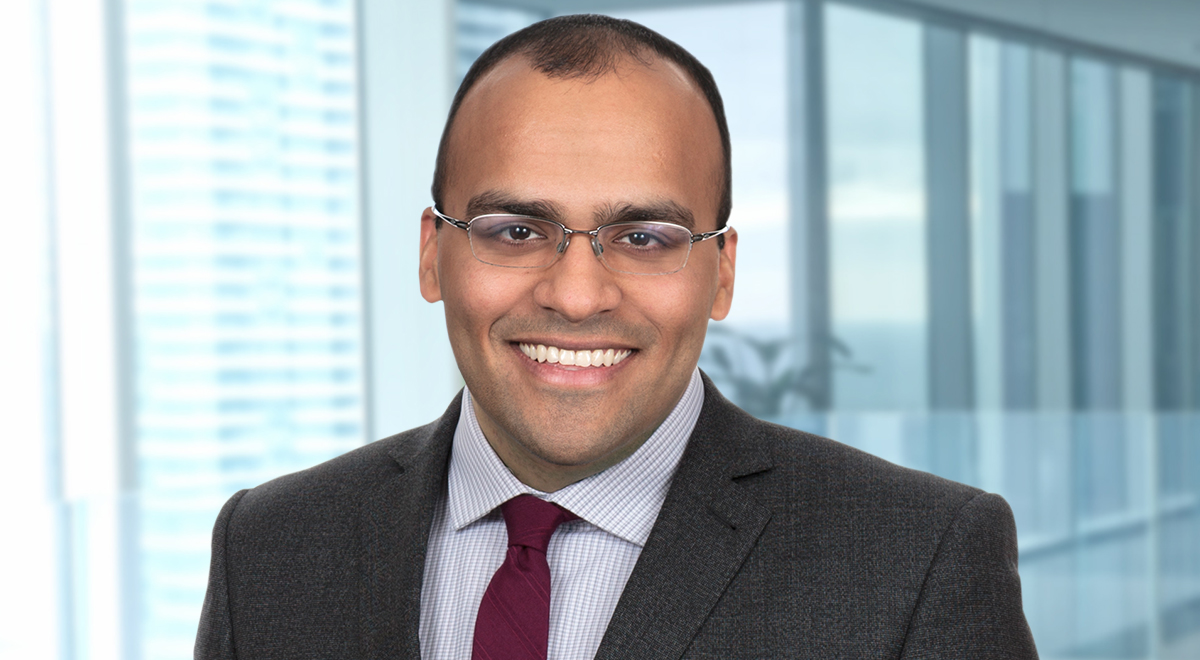 Andy Kochar
CFA®
Vice-President, Portfolio Manager and Head of Global Credit, AGF Investments Inc.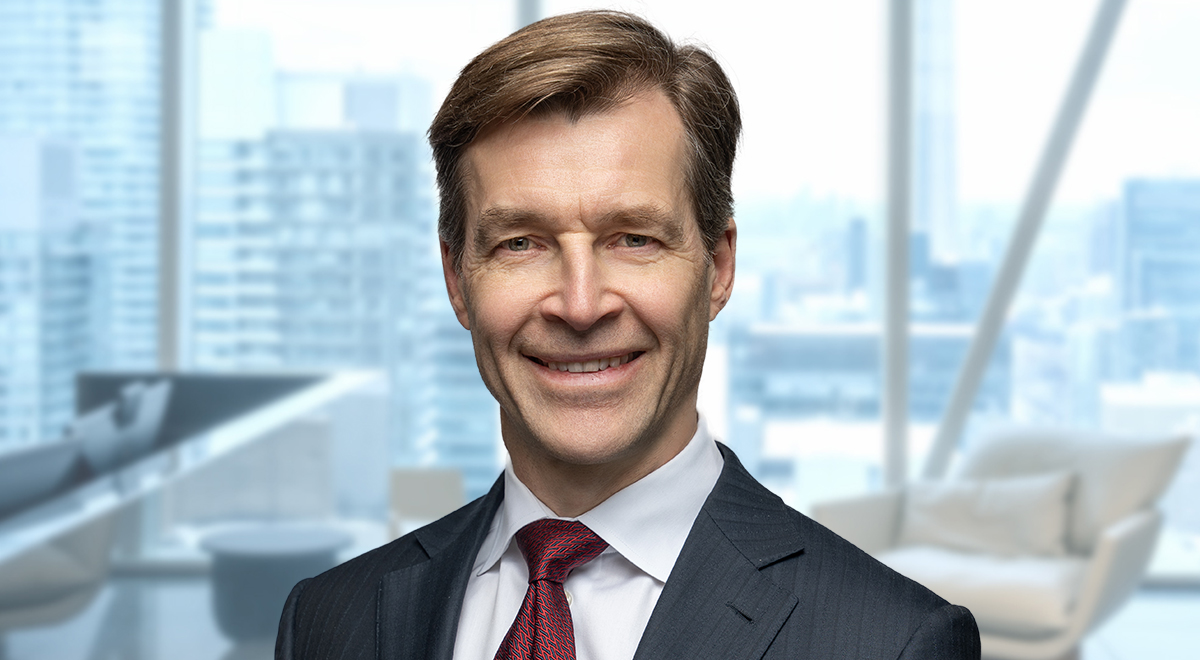 David Stonehouse
MBA, CFA®
Senior Vice-President and Head of North American and Specialty Investments, AGF Investments Inc.
Vice-President, Portfolio Manager and Head of Global Credit
Andy Kochar is a principal member of AGF's Fixed Income Team and serves as the firm's head of global credit. Using a cross-asset framework, Andy is responsible for the research and allocation of credit risk across all of AGF's fixed income portfolios.
He previously served as Associate Portfolio Manager for AGF's credit-oriented portfolios from 2013 to 2018. Prior to that, for more than five years, Andy served as Investment Analyst, Credit Research at Acuity Investment Management, which was subsequently acquired by AGF in 2011.
Andy earned a B.A. in Economics (Cum Laude) from York University. He is a CFA® charterholder and member of CFA Society Toronto.
Senior Vice-President and Head of North American and Specialty Investments
David Stonehouse oversees AGF's North American and Specialty Investments teams while maintaining direct portfolio management responsibilities for his current mandates.
With more than two decades of experience managing both fixed income and balanced mandates, David employs a rigorous and disciplined investment process combining a top-down approach to duration and asset allocation with a bottom-up approach to security selection.
David is a member of The Office of the CIO – a new structure within AGF's Investment Management team. This leadership structure encourages and further embeds collaboration and active accountability across the Investment Management team and the broader organization.
David received a B.Sc. in Applied Science from Queen's University, an MBA in Finance and Accounting from McMaster University and is a CFA® charterholder.
The views expressed in this article are those of the authors and do not necessarily represent the opinions of AGF, its subsidiaries or any of its affiliated companies, funds or investment strategies.
The commentaries contained herein are provided as a general source of information based on information available as of December 8, 2020 and should not be considered as investment advice or an offer or solicitations to buy and/or sell securities. Every effort has been made to ensure accuracy in these commentaries at the time of publication, however, accuracy cannot be guaranteed. Investors are expected to obtain professional investment advice.
AGF Investments is a group of wholly owned subsidiaries of AGF Management Limited, a Canadian reporting issuer. The subsidiaries included in AGF Investments are AGF Investments Inc. (AGFI), AGF Investments America Inc. (AGFA), AGF Investments LLC (AGFUS) and AGF International Advisors Company Limited (AGFIA). AGFA and AGFUS are registered advisors in the U.S. AGFI is a registered as a portfolio manager across Canadian securities commissions. AGFIA is regulated by the Central Bank of Ireland and registered with the Australian Securities & Investments Commission. The subsidiaries that form AGF Investments manage a variety of mandates comprised of equity, fixed income and balanced assets.
™ The "AGF" logo is a trademark of AGF Management Limited and used under licence.
Previous Article
Next Article