December 8, 2020
|
How to Build the (Nearly) Perfect Hedge
The story behind the AGF anti-beta strategy that has been helping protect investors from market meltdowns for a decade.
Some people thought we were crazy.
More than a decade ago, my team and I had an idea to develop a different kind of hedging strategy. Our goal was to find a way to take advantage of certain stock market characteristics that had been demonstrated time and again over the previous hundred years. The first was that low-volatility stocks often outperform high-volatility stocks – a fact that runs contrary to the axiom that higher risk generates higher reward. The second involved market downturns and upturns. Given how stock markets tend to rise over time, you might assume that periods of increasing returns would be more dramatic than periods of declining returns. But that's not really the case. In fact, as a growing body of academic literature pointed out in the aftermath of the Global Financial Crisis, market downturns tend to be more pronounced – bigger – than market upturns, which tend to play out in smaller increments. In short, the market might go up over time, but it usually does so slowly; when it goes down, it usually goes down fast. Or, to put it another way, the market takes the escalator up, but the elevator down.
Choosing Liquid Alts for Your Portfolio
How, we asked ourselves, could we develop an approach that might help investors take advantage of this anomaly and this asymmetry, while protecting their portfolios from the tail risk of a market meltdown? In its bare bones, our answer was this: an alternative strategy that would be long on low-volatility (low-beta) equities and short on high-volatility (high-beta) equities. Low-beta stocks, we reasoned, would be better insulated against downturns than the broader market but still generate returns, while short positions on high-volatility stocks would reap the benefits when the market fell.
Simple, right? And it worked. We rolled out our strategy in 2011, which seeks to track the Dow Jones U.S. Thematic Market Neutral Anti Beta Index. Since then, the strategy has consistently generated positive returns when the rest of the market was falling. Among the most recent examples, during the February/March COVID-19 crash, the fund returned nearly 11% while the S&P 500 Index fell by more than 33%. That's precisely what a market hedge is supposed to do: protect and perform during so-called long tail events. Yet as simple as our idea was, and as successful as it's been over the past decade, the path to this nearly perfect hedge was far from easy – and we had our doubters.
When we began thinking about the low-volatility hedging strategy, we were interested in developing portfolio tools that would let investors capture pure factors – approaches that would isolate potentially return-generating stock attributes from other more general attributes. Value, momentum and company size (for example, small-cap versus large-cap) are commonly applied factors, and we developed strategies that focused on those as well. But we were particularly excited by the potential of the low-volatility factor. The challenge was that it was also the most complex to develop into an actual strategy.
It took us months, not just because of the technical difficulty, but also because our team went back-and-forth on a central question: beta exposure. With other factors, like value or market capitalization, the difference in beta exposure (that is, the difference between broad market volatility and portfolio volatility) is a relatively minor issue. But with our low-beta strategy, it would be meaningful, to the point where the overall portfolio could have a negative beta, meaning that it would be inversely correlated with the market. The concern – shared with us in no uncertain terms by many of the outside experts we consulted – was that the "insurance" we offered investors would be a huge drag on their portfolios when markets went up, which they do more often than not.
This was a matter of serious internal debate on our team. We could have adjusted for negative beta by fiddling with the strategy's long/short allocation and cash positions. Or we could have added a forecasting element to the strategy – trying to pick winners to boost returns when the market rose. Yet there were problems with both those "fixes." Forecasting would have made our strategy less faithful to the factor we were trying to isolate; achieving beta-neutrality would have undermined our ability to exploit the asymmetry between downturns and upturns. So, in the end, we decided to keep the strategy dollar-neutral – that is, allocate assets equally to long low-volatility positions and short high-volatility positions, even if that meant the resulting portfolio had a negative beta.
This was pretty radical, and for some years after rolling out our strategy, it looked like our timing could not have been worse. The ETF industry back then was not nearly as sophisticated as it is now, and in that respect we were probably too early. More importantly, in 2011 equities were only two years into what would become a decade-long rally. For a long time, we debated whether we had made the wrong decision in making the strategy dollar-neutral; the bull seemed to be outrunning our strategy. But we became more comfortable with it as we saw what it could do during downturns – for instance, when fears over trade wars and U.S. government shutdowns sparked market declines and the long/short low-volatility/high-volatility approach paid off. And then, this year, the pandemic hit, and our strategy not only protected against the huge downside, but also produced strong returns during the worst of the correction.
Since we launched the anti-beta strategy, the financial industry's understanding of low volatility and the downturn/upturn anomaly has deepened and grown more nuanced. But it remains a unique offering, and it has withstood the test of time. We have also found that our strategy can – and often does – deliver positive returns even when the broader market is gaining; because of its exposure to low-beta stocks, it is not simply an inverse hedge to the index. Not that the strategy doesn't have bad days: it suffered its worst one-day performance ever on Nov. 9, 2020, caught between a terrible trio of a strong market upswing, a rotation into high-volatility stocks and a wave of short-covering. Yet that's the reality of hedging: it can cut both ways.
A decade ago, we assumed our value strategy would prove to be our most successful, but today the anti-beta approach has more than proven its mettle while value strategies in general have floundered. And we see further applications going forward. For instance, with bond prices high and yields low, a long/short low-volatility portfolio could take on a bigger role for investors as a fixed income adjunct while serving a similar equity hedge function. And the importance of insurance has not gone away. Even though stocks have rebounded from the dark days of late winter, their current high valuations only support the wisdom of protecting against another downturn over the long term. As 2020 has more than amply shown, nobody can really see the next meltdown coming, so it only makes sense to build some defences before it happens.
That's not such a crazy idea, is it?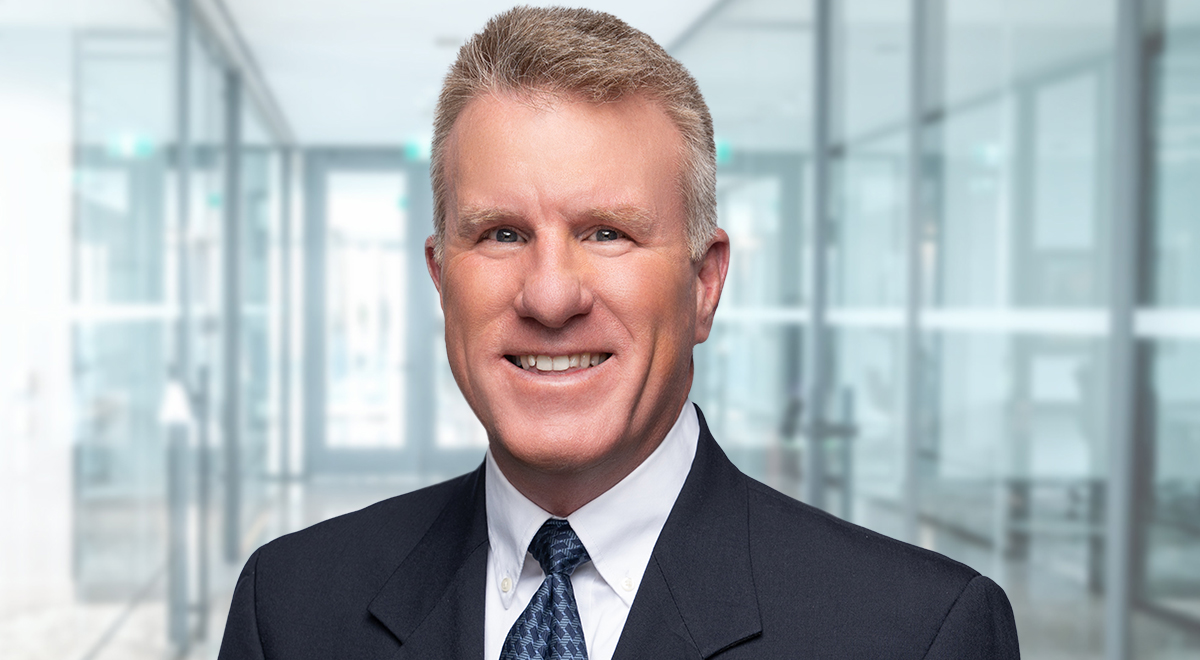 Bill DeRoche
MBA, CFA®
Chief Investment Officer and Head of AGFiQ Alternative Strategies, AGF Investments LLC
Chief Investment Officer and Head of AGFiQ Alternative Strategies, AGF Investments LLC
Bill DeRoche is Chief Investment Officer, AGF Investments LLC (formerly FFCM LLC)*, and Head of AGFiQ Alternative Strategies. Bill is co-founder of AGF Investments LLC, a Boston-based investor advisory firm founded in 2009 and subsidiary of AGF Management Limited. He is a leader of AGF's quantitative investment platform, known as AGFiQ. AGFiQ's team approach is grounded in the belief that investment outcomes can be improved by assessing and targeting the factors that drive market returns.
Bill has long-tenured expertise employing quantitative factor-based strategies and alternative approaches to achieve a spectrum of investment objectives. Previously, Bill was a Vice-President at State Street Global Advisors (SSgA), serving as head of the firm's U.S. Enhanced Equities team. His focus was on managing long-only and 130/30 U.S. strategies, as well as providing research on SSgA's stock-ranking models and portfolio construction techniques. Prior to joining SSgA in 2003, Bill was a Quantitative Analyst and Portfolio Manager at Putnam Investments. Bill has been working in the investment management field since 1995.
Prior to 1995, Bill was a Naval Aviator flying the Grumman A-6 Intruder as a member of Attack Squadron Eighty-Five aboard the USS America (CV-66).
Bill holds a Bachelor's degree in Electrical Engineering from the United States Naval Academy and an MBA from the Amos Tuck School of Business Administration at Dartmouth College. He is a CFA® charterholder and holds FINRA licenses 7, 63 and 24.
*An investment professional with AGF Investments LLC (formerly FFCM LLC), a U.S.-registered investment advisor firm and affiliate of AGF Investments Inc.
The views expressed in this article are those of the author and do not necessarily represent the opinions of AGF, its subsidiaries or any of its affiliated companies, funds or investment strategies.
The commentaries contained herein are provided as a general source of information based on information available as of December 8, 2020 and should not be considered as investment advice or an offer or solicitations to buy and/or sell securities. Every effort has been made to ensure accuracy in these commentaries at the time of publication, however, accuracy cannot be guaranteed. Investors are expected to obtain professional investment advice.
AGF Investments is a group of wholly owned subsidiaries of AGF Management Limited, a Canadian reporting issuer. The subsidiaries included in AGF Investments are AGF Investments Inc. (AGFI), AGF Investments America Inc. (AGFA), AGF Investments LLC (AGFUS) and AGF International Advisors Company Limited (AGFIA). AGFA and AGFUS are registered advisors in the U.S. AGFI is a registered as a portfolio manager across Canadian securities commissions. AGFIA is regulated by the Central Bank of Ireland and registered with the Australian Securities & Investments Commission. The subsidiaries that form AGF Investments manage a variety of mandates comprised of equity, fixed income and balanced assets.
™ The "AGF" logo is a trademark of AGF Management Limited and used under licence.
Previous Article
Next Article