The Great Transition Revisited
December 6, 2021
|
The Great Transition Revisited
"Greenflation" may be a short-term reality, but sustainable investing is not likely to drive prices higher over the long term.


The recent United Nations Climate Change Conference (COP26) in Glasgow may have been a disappointment to many climate change scientists and activists, but it should have made one thing perfectly clear to investors: the energy transition from fossil fuels to carbon-friendly renewable sources is now a global imperative. While the shift may not be aggressive enough for some, it is already having a profound impact on markets and how we invest in them.
In fact, the growth of environmental, social and governance (ESG) investing may have surpassed even the most bullish expectations over the past two years. Net flows into dedicated sustainable U.S. equity funds, for instance, more than tripled during 2020, and they are still double what they were before the COVID-19 pandemic heading into 2022.
Dedicated Sustainable Equity Funds: Monthly Net Flows
Source: RBC U.S. Equity Strategy, using Morningstar data, as of October 2021
Still, ESG is not without controversy. Beyond the usual objections, it is now being singled out as one of the key drivers of inflation, and not only in the immediate term: some see it as a contributing factor to longer-term structural price increases as well. More to the point, "greenflation" is being linked to the spike in energy and power prices, particularly in the U.K. and China, as well as increases in the price of key materials required for the transition to battery propulsion systems.
But this inflation link is dubious. At most, ESG investing may be contributing to cyclical inflationary pressures, yet there's little to no evidence that its impact will be long-lasting or have an effect on economic growth and financial markets over time. To the contrary, the argument for greenflation as a secular force is based on two theories that do not prove out. The first is that higher ESG expectations from investors place greater constraints on how and when a company can increase production, which impacts supply and thereby prices. The second premise is that government intervention through environmental regulation increases development and operational costs, again influencing prices over time.
If either of these were true, it would be reasonable to assume that most ESG strategies are already directing capital away from fossil fuel-intensive sectors relative to more mainstream investment approaches. We would expect to see this in positioning that is meaningfully different from those assets that are passively managed or "benchmark-like" in their allocation. But that hasn't been the case. In fact, the majority of large ESG funds continue to have only small deviations in positioning from their mainstream counterparts, according to research from Jefferies Group.
In addition, the ESG ratings, on which these strategies depend, have been critiqued specifically for their lack of alignment with several standardization efforts underway. And while a great deal of emphasis has been placed on the few large investors who have divested from oil, gas or coal, many institutional investors continue to maintain their positions and focus on engagement and collaboration on key ESG issues. This has ensured that capital is not diverted away from carbon-intensive industries, and even those that have divested from their public holdings often continue to invest through private market exposure.
The spectre of greenflation is also being floated in the context of metals and mining, especially as it relates to the ramp-up in demand for electric vehicles, which is running headlong into a market heavily constrained by regulators. Often, the case is made that tighter environmental and social controls have lengthened time frames for new mine approval and development. This, in turn, is said to create structural challenges and steep changes in the pricing dynamic both for speciality inputs, such as lithium and cobalt, and for bulk commodities, such as nickel and copper.
Once again, it is challenging to reconcile this viewpoint with reality, in part because metal prices have historically remained low despite increased scrutiny from governments to mitigate social and environmental impacts. In addition, the ability of an industry to thrift and substitute materials, or even to pivot entirely, is typically underestimated. Over the course of 2021, some auto manufacturers pivoted from an NMC battery chemistry (high in nickel, manganese and cobalt) to an LFP chemistry that uses lithium iron phosphate and requires none of these metals mentioned above.
All of that suggests ESG's impact on prices is not inherently structural. However, the geopolitical nature of the energy transition may provide a caveat. While some regions such as the Middle East have dictated supply chains for much of the fossil fuel era, others may come to the forefront – including Asia and South America – in a renewables and battery reliant era. Where governments control key materials, they will be highly motivated to accelerate their own advantages. The result could be episodic and unpredictable inflation shocks.
That said, recent increases in power prices within parts of Europe and in China are less indicative of inflationary forces than of the policy challenges of the transition. The retirement of coal-fired power plants, in particular, needs to be balanced precisely with new intermittent sources such as wind and solar, ideally with battery backup. Emissions objectives are unlikely to neatly coincide with perfectly planned changes to the grid.
There is little doubt that the ambition for real energy transition is stronger than ever before, but there is also little evidence that ESG investing or government intervention has fundamentally altered the structure of key commodity markets. More importantly, there will likely continue to be innumerable investment opportunities during the multi-decade shift to a more sustainable future – regardless of whether greenflation is a cyclical or secular phenomenon.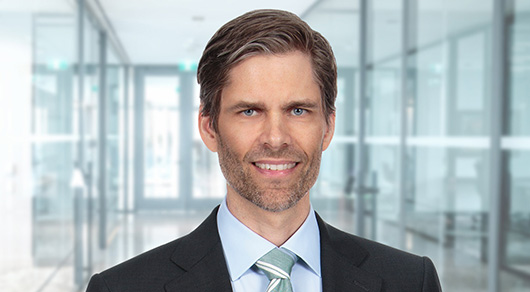 Martin Grosskopf,

MBA, MES
Vice-President and Portfolio Manager
AGF Investments Inc.
Vice-President and Portfolio Manager
Martin Grosskopf manages AGF's sustainable investing strategies and provides input on sustainability and environmental, social and governance (ESG) issues across the AGF investment teams. He is a thought leader and a frequent public speaker on ESG and Green Finance issues. He serves as Vice-Chair of the CSA Group technical committee on Green and Transition Finance and is a past member of the Responsible Investment Association (RIA)'s Board of Directors.
Martin has more than 20 years of experience in financial and environmental analysis. He previously served as Director, Sustainability Research and Portfolio Manager with Acuity Investment Management Inc., which was acquired by AGF Management Ltd. in 2011. Before joining the financial industry, Martin worked in a diverse range of industries in the areas of environmental management, assessment and mitigation. He was a project manager with CSA International from 1997 to 2000 and, prior to that, served as an environmental scientist with Acres International Limited.
Martin obtained a B.A. from the University of Toronto and an MES from York University, and earned an MBA from the Schulich School of Business.
Registered as a Portfolio Manager under AGF Investments Inc. and AGF Investment America Inc.
The commentaries contained herein are provided as a general source of information based on information available as of December 6, 2021 and are not intended to be comprehensive investment advice applicable to the circumstances of the individual. Every effort has been made to ensure accuracy in these commentaries at the time of publication, however, accuracy cannot be guaranteed. Market conditions may change and AGF Investments accepts no responsibility for individual investment decisions arising from the use or reliance on the information contained here.
The views expressed in this document are those of the author and do not necessarily represent the opinions of AGF, its subsidiaries or any of its affiliated companies, funds or investment strategies.
References to specific securities are presented to illustrate the application of our investment philosophy only and do not represent all of the securities purchased, sold or recommended for the portfolio. It should not be assumed that investments in the securities identified were or will be profitable and should not be considered recommendations by AGF Investments.
AGF Investments is a group of wholly owned subsidiaries of AGF Management Limited, a Canadian reporting issuer. The subsidiaries included in AGF Investments are AGF Investments Inc. (AGFI), AGF Investments America Inc. (AGFA), AGF Investments LLC (AGFUS) and AGF International Advisors Company Limited (AGFIA). AGFA and AGFUS are registered advisors in the U.S. AGFI is registered as a portfolio manager across Canadian securities commissions. AGFIA is regulated by the Central Bank of Ireland and registered with the Australian Securities & Investments Commission. The subsidiaries that form AGF Investments manage a variety of mandates comprised of equity, fixed income and balanced assets.
This document is for use by Canadian accredited investors, European professional investors, U.S. qualified investors or for advisors to support the assessment of investment suitability for investors.
® The "AGF" logo is a registered trademark of AGF Management Limited and used under licence.
RO:1936899