…While profit is a measurement of success or failure in our field of business, nevertheless, the real test of a good organization is that it offers all employees of that organization the sense of a fulfilling career. This, in turn, requires adequate motivations, a satisfying human and physical environment, together with the opportunity to excel in one's work…
– C. WARREN GOLDRING – 1972, FOUNDER, AGF MANAGEMENT LIMITED
C. Warren Goldring Inducted into Investment Industry Hall of Fame
Our People
Our employees play an integral role in AGF's success. We have created an environment that inspires a sense of pride in our collective accomplishments, by focusing on:
Culture
Our culture is strong because it includes a foundation of transparent communication, predictable excellence, and engaged employees
Careers
Career growth is an ongoing objective for our employees. As the workforce changes, so do our opportunities for new jobs and career paths within AGF.
Capability
Our employees continue to develop their business acumen and professional competencies to help us deliver exceptional service to each other and our clients.
Community
At AGF our employees contribute beyond their jobs and are encouraged to lead by example in the communities where they live and work.
AGF Management Team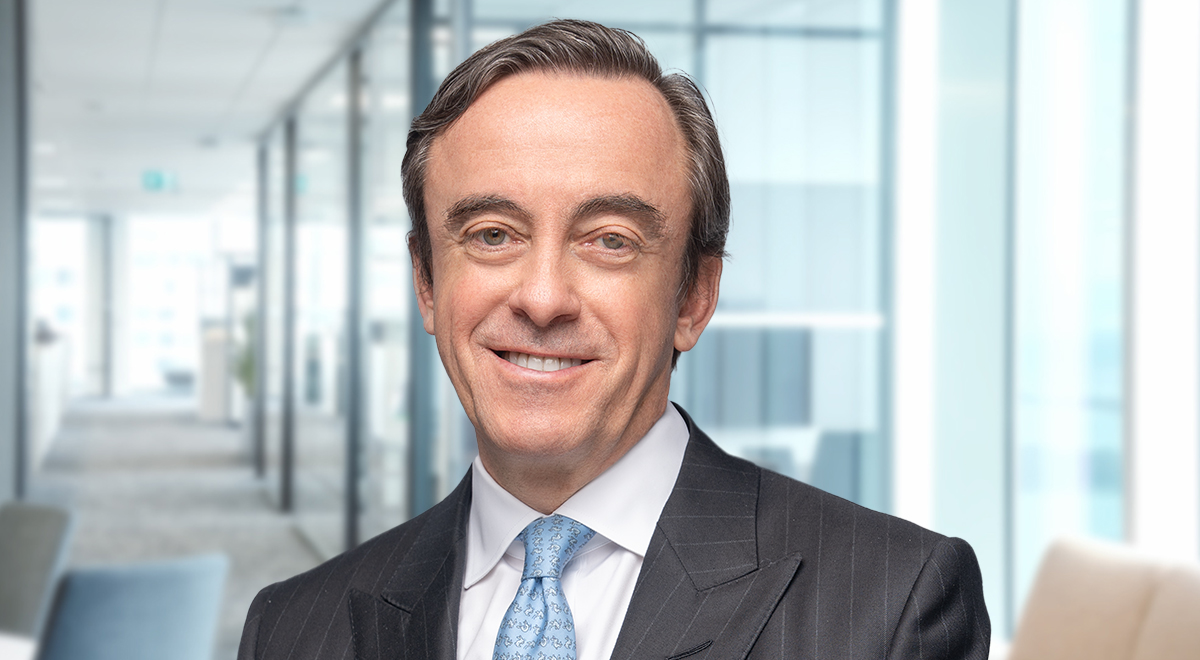 Kevin McCreadie
CFA®, MBA
Chief Executive Officer and Chief Investment Officer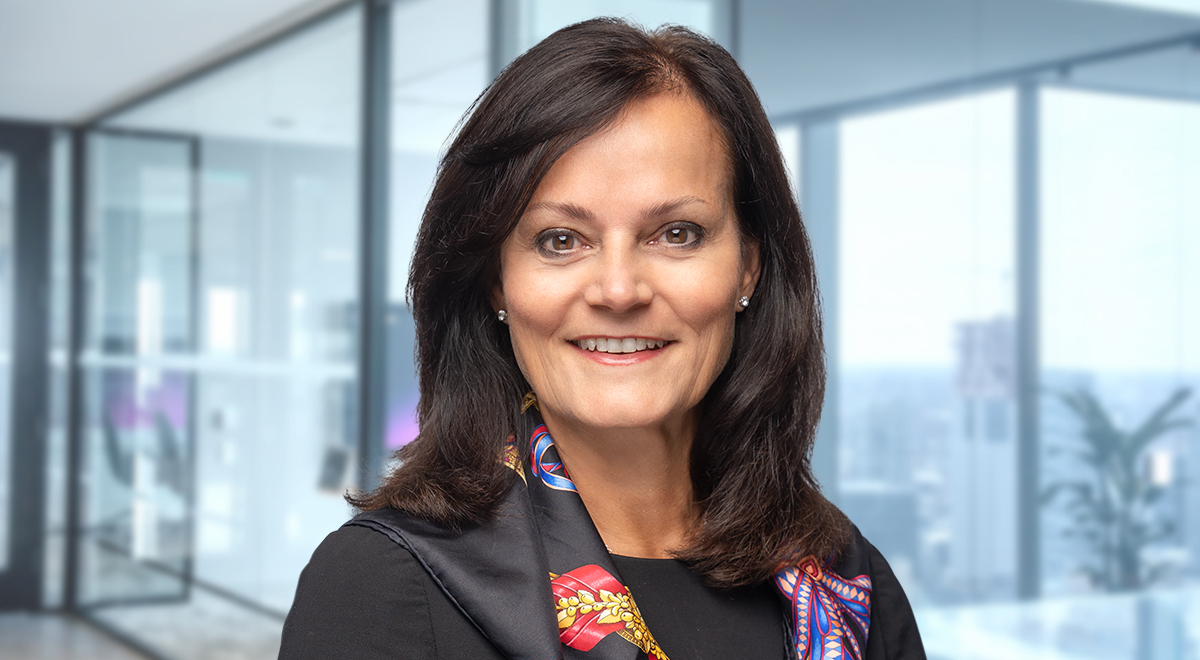 Judy G. Goldring
LL.B, LL.D, ICD.D
President and Head of Global Distribution
Ken Tsang
CFA®, MBA
Chief Financial Officer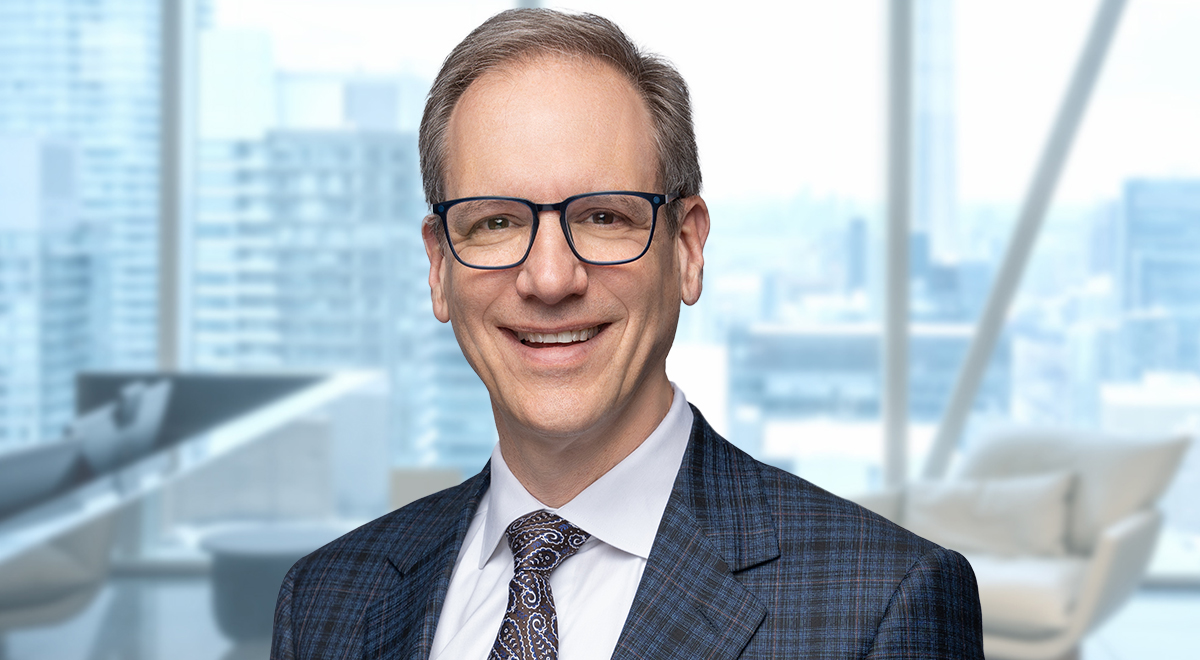 Chris Jackson
Chief Operating Officer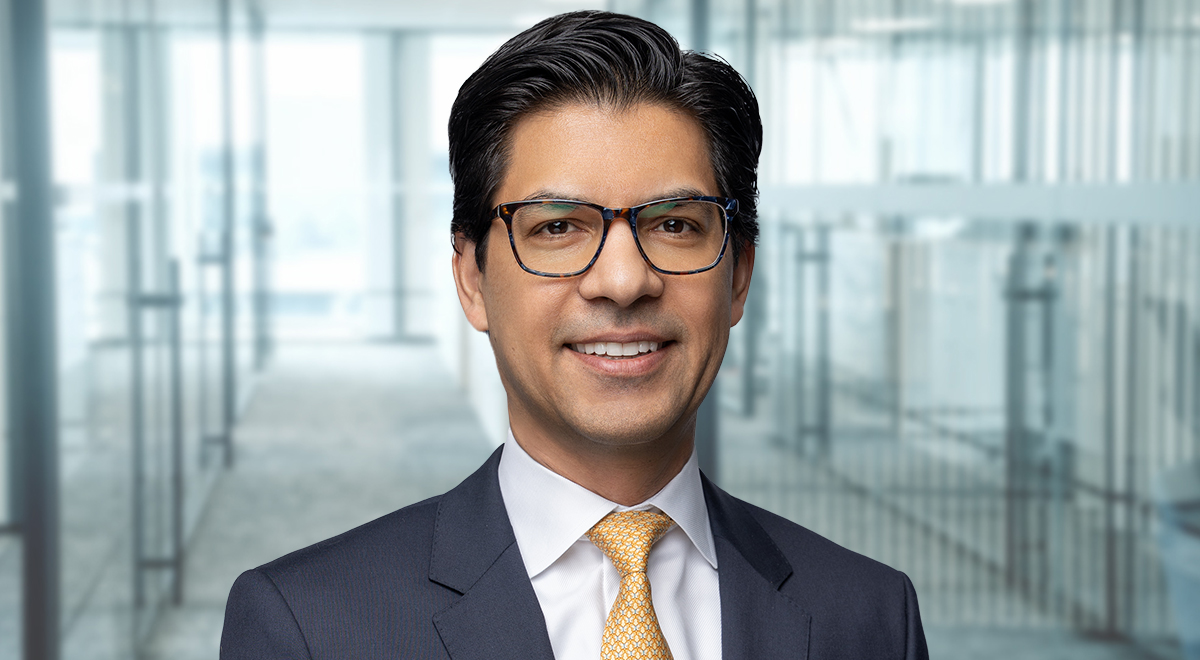 Ash Lawrence
MBA
Senior Vice-President and Head of AGF Private Capital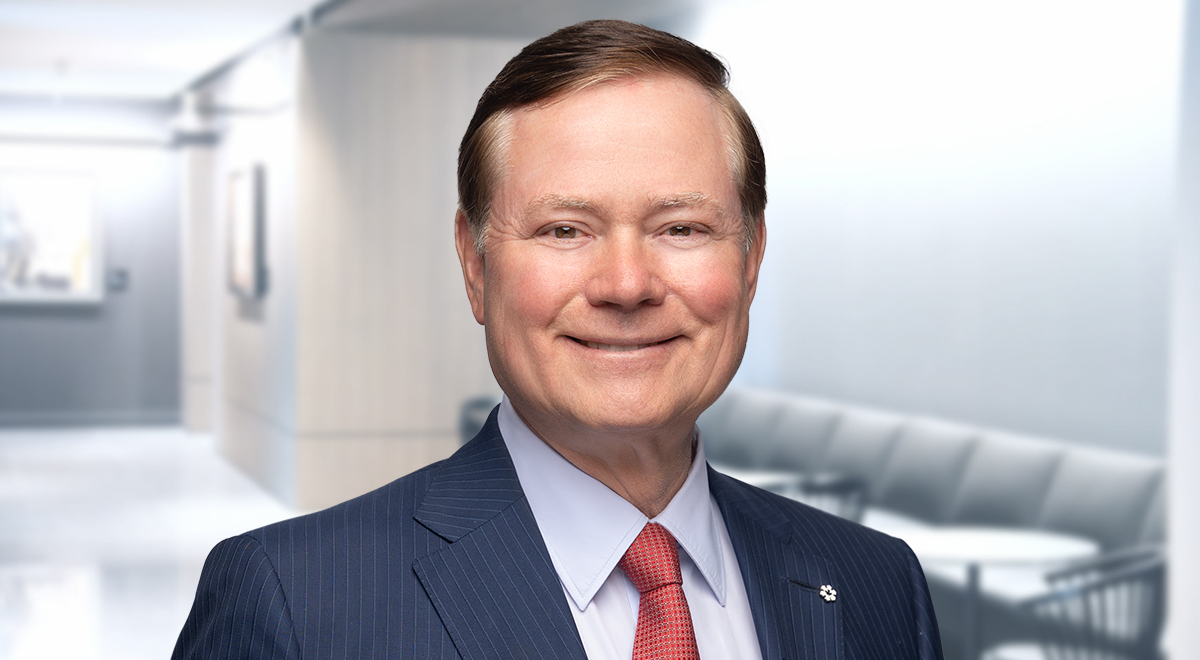 Blake C. Goldring
C.M., M.S.M., CD, LL.D., CFA®
Executive Chairman
Chief Executive Officer and Chief Investment Officer, AGF Management Limited
Kevin McCreadie is Chief Executive Officer (CEO) and Chief Investment Officer (CIO) of AGF Management Limited.
In the role of CEO, Kevin is responsible for the overall success of AGF, overseeing the firm's mission, vision and strategic direction. He also leads AGF's Executive Management Team and serves as its liaison with AGF's Board of Directors.
As CIO, Kevin provides direction and leadership to AGF's investment management teams. In carrying out these responsibilities, he leverages The Office of the CIO, a structure put in place in August 2018 that encourages collaboration and active accountability across AGF's investment management teams and broader organization, capitalizing on the firm's depth of talent while driving forward the teamwork that is necessary for the long-term success of its investment management.
Kevin brings over 35 years of investment management experience to AGF, with extensive expertise in retail and institutional asset management, direct portfolio management and over a decade of combined experience as CIO for two major U.S. financial services firms.
He previously served as President and CIO of PNC Capital Advisors, LLC, a division of PNC Financial Services Group, one of the largest diversified financial services organizations in the United States. In this role, he was responsible for leading the firm's institutional business and overseeing more than $58 billion in AUM.
Kevin began his career in 1982 at J.P. Morgan where he held progressively senior positions, ultimately becoming a U.S. large-cap equity manager. He went on to join Brown Investment Advisory where he served as Partner and Senior Portfolio Manager. His experience includes a focus on portfolio construction and enhancing investment processes as well as managing asset allocation and alternative strategies for clients.
Kevin is Co-Chair of the Canadian Chamber of Commerce's Council for Women's Advocacy. The Council is a by-business, for-business advocacy group that focuses on women business leaders, entrepreneurs and employees from across Canada to bring the voice and perspectives of women to national business policies helping to advance the gender equality agenda.
He earned an MBA in Finance from the Wharton Graduate School of Business and holds the Chartered Financial Analyst designation.
President and Head of Global Distribution, AGF Management Limited
Judy G. Goldring is a renowned leader in the asset management industry and one of Canada's most influential business women. As President and Head of Global Distribution at AGF Management Limited, she oversees the execution of strategic plans in support of business priorities, counsels the CEO on business planning and provides direction for corporate initiatives.
Reporting to the CEO, Judy also brings unified accountability to and fosters greater synergies across AGF's respective sales distribution channels globally. In addition, she oversees the firm's Human Resources function and is responsible for AGF's Private Client businesses: Highstreet Asset Management Inc., Cypress Capital Management Ltd. and Doherty & Associates Ltd.
Judy is also a member of the Executive Management Team where she assists in the development and execution of AGF's strategy. In addition, as a member of the Board of Directors for AGF Management Limited and AGF Mutual Funds, she provides strategic leadership and vision that promotes AGF's long-term growth.
Since joining AGF in 1998, Judy has held several roles with increasing responsibility. Prior to being named President, she served as Executive Vice-President and Chief Operating Officer. In this role, she demonstrated leadership in promoting and supporting the firm's operational effectiveness.
Before joining AGF, Judy specialized in regulatory and administrative law. She received a Bachelor of Arts in Economics from the University of Toronto and earned her Bachelor of Laws (LL.B) from Queen's University. She is a member of the Law Society of Upper Canada and has been a member of the Canadian Bar Association since 1993. In 2019, she received an Honorary Doctorate of Laws (LL.D) from the University of Toronto.
Judy is Vice-Chair of The Investment Funds Institute of Canada (IFIC)'s Board of Directors and sits on the Board of the Toronto French School (TFS), Canada's International School, which is the largest bilingual school in Canada. In addition, Judy serves on the Scholarship Advisory Committee for the Children's Aid Society, as well as is a lead fundraiser for the JDRF $100m Campaign to Accelerate.
In 2015, Judy was named a Top 100 Hall of Fame Inductee by the Women's Executive Network™ (WXN). This distinct honour is given to women who are nominated as one of Canada's Most Powerful Women: Top 100 for a fourth time. Before being nominated in 2015, Judy was recognized by the WXN in 2012, 2013 and 2014. Judy was also honoured as one of the Women's Post Top 20 Women of 2010.
Chief Financial Officer
Ken Tsang was appointed Chief Financial Officer, AGF Management Limited in June 2023. In this role, he is responsible for the oversight of AGF's financial management, corporate development, financial reporting and controls, accounting and taxation as well as the firm's Investor Relations function. He is also a member of AGF's Executive Management Team.

Ken brings expertise in wealth management, retail banking and capital markets, including private markets experience. Ken also has global experience working in established and start-up environments in Canada, the U.S. and Asia.

He was most recently the Chief Financial Officer, Head of Strategy & Business Development at Capital One Canada. Prior to this, Ken was a Vice President of Strategy at BMO Financial Group and was part of the Financial Institutions practice of McKinsey & Company and the Investment Banking Division of Credit Suisse First Boston.

Ken has an Honours Bachelor of Arts, Chartered Accountancy from the University of Waterloo and a Master of Business Administration from The Wharton School, University of Pennsylvania. He is also a CFA® and Chartered Accountant.

CFA® and Chartered Financial Analyst® are registered trademarks owned by CFA Institute.
Chief Operating Officer, AGF Management Limited
Chris Jackson is Chief Operating Officer at AGF Management Limited. In this role, he provides strategic leadership and vision to promote AGF's operational effectiveness and long-term growth. Reporting to the CEO, he oversees operations, technology and fund administration for the firm, supporting AGF's Canadian and global offices. He is also responsible for the firm's Legal & Compliance, Product and Marketing & Communications teams, fostering collaboration and tighter synergies for all AGF's strategic service, support, data and operational priorities.
Chris is also a member of the Executive Management Team where he assists in the development and execution of AGF's strategy.
Chris previously served as Chief Information Officer and Senior Vice-President, IT & Operations at AGF Investments Inc. In this role, he was responsible for enhancing AGF's operational performance and strengthening the information technology infrastructure to support the growing business.
Chris has more than 30 years of varied experience leading organizations in the financial services and technology industries. Prior to joining AGF, he managed the Canadian and technology operations for Belzberg Technologies, an equity and options trading software and electronic brokerage firm. He was also the President and CEO of IA Sciences, an investment operations outsourcer for separately managed wrap programs and held senior executive positions at Financial Models Corporation and Deloitte Consulting.
Chris has been a Board Member of Fundserv since April 2017 and was a coach with Oakville minor hockey and Halton Roller Hockey for over a decade.
He graduated with an Honours Bachelor of Mathematics from the University of Waterloo.
Senior Vice-President and Head of AGF Private Capital
Ash Lawrence joined AGF as Head of AGF Private Capital, the firm's private markets business, in February 2022. He is a seasoned private markets leader with a wide breadth of expertise in investments and portfolio management across sectors. Ash brings the right combination of strategic thinking, deep experience and strong relationships to drive the growth of AGF Private Capital, a key pillar of the firm's growth strategy.

Ash has approximately 20 years of private markets experience, including 16 years with Brookfield Asset Management working on real estate investments and portfolio management in North America and Brazil. He most recently led the firm's Canadian real estate business.

Prior to that, he worked at a real estate company managing development strategies and the financing of municipal infrastructure projects. He also worked as an engineering consultant, developing infrastructure and transportation solutions for private and public sector clients.

Ash earned an MBA from the Rotman School of Management and a Bachelor of Applied Science, Civil Engineering, from the University of Waterloo.
Executive Chairman, AGF Management Limited
Blake C. Goldring is the Executive Chairman of AGF Management Limited. In this role, he is focused on furthering key partner relationships and deepening AGF's strength within the alternative investments space, while also driving continued shareholder value serving on AGF's various entity Boards. 
Blake was also a long-standing member of the Smith & Williamson Board and helped execute the merger between Tilney and Smith & Williamson to create one of the U.K.'s leading integrated wealth management and professional services groups, while delivering on AGF's long-term investment strategy in the U.K.
He provides guidance and counsel to the CEO in setting the mission, vision and strategic direction for the firm. At the same time, he provides leadership to AGF's Board of Directors in carrying out their collective responsibilities to supervise the management of the business and affairs of the company.
Blake's career at AGF spans more than 30 years. He was named President in 1997, Chief Executive Officer in 2000 and Chairman in 2006. Under his leadership, AGF has grown to be a premier global asset management firm with operations in Canada, the United States, Europe and Asia.
As a long-standing participant and advocate for the Canadian financial industry and broader community, Blake has been increasingly balancing his time across a number of organizations, including his involvement on the Board of C.D. Howe Institute, the Canadian Film Centre and Libraries and Archives Canada, in addition to supporting a number of other important causes.
Blake is currently a Member of the Business Council of Canada (formerly the Canadian Council of Chief Executives) and sits on the Advisory Board of the Lawrence School for Public Policy, Ivey School of Business.
Blake is also the founder of Canada Company: Many Ways to Serve, a charitable organization created to connect business and community leaders with Canada's military. Among its many initiatives, Canada Company awards scholarships to the children of fallen soldiers to assist with their post-secondary education. In addition, Canada Company created and administered the Military Employment Transition (MET) Program from 2012 to 2018. This program helped 3,600 Veterans find meaningful employment in the civilian workforce.
Blake has received numerous honours in recognition of his personal and professional achievements. Most recently, in December 2018, he was named a Member of the Order of Canada – our country's second highest honour for merit. He was awarded the Person of Influence Award at 2007 Canadian Investment Awards Gala. He was the first person to be named Honorary Colonel for the Canadian Army as a whole in 2011. Blake was also awarded the Meritorious Service Medal (Military Division) in 2009, the Queen's Diamond Jubilee Medal in 2012 and the Canadian Forces Decoration (CD) for 12 years of service in, 2017.
Recognizing his community service, Blake received the Order of the Diocese from the Anglican Diocese in Toronto in 2013, and the Award of Merit from B'Nai Brith in 2011. In 2014, he received the VIMY Award from the Conference of Defence Association (CDA) Institute.
Blake holds an Honours BA in Economics from the University of Toronto and a Master of Business Administration from INSEAD in France. He is also a member of the Toronto Society of Financial Analysts, a CFA® charterholder and a Fellow of the Institute of Canadian Bankers.