About Us
Founded in 1957, AGF is a diversified global asset management firm with retail, institutional, alternative and high-net-worth businesses.
Investing in our Communities
At AGF, our mission to bring stability to the world of investing extends to bringing stability to the communities we both work in and live in. AGF has a rich history of giving back to organizations that promote education, support health and well-being and foster strong communities.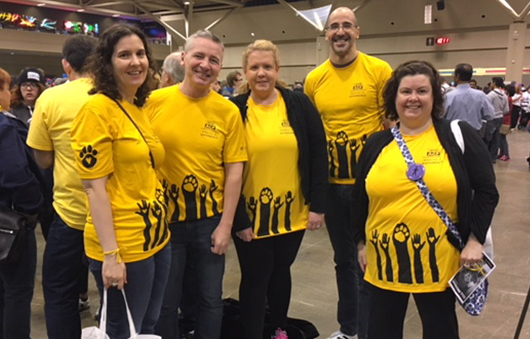 Alzheimer Society of Canada
AGF is a proud partner of the Alzheimer Society of Canada, the leading nationwide charity dedicated to improving the lives of people living with Alzheimer's disease and other dementias, their families and caregivers. At AGF, we understand the value of advice. Through this partnership, we are committed to providing advisors with the tools and resources they need to start conversations with clients and their families about planning for their health-care needs.
Building on AGF's Healthcare initiatives, material is available through local Alzheimer Societies across the country for both financial advisors and Canadian investors. We believe this is an opportunity to provide additional support to our clients who are caring for a family member facing dementia or Alzheimer's.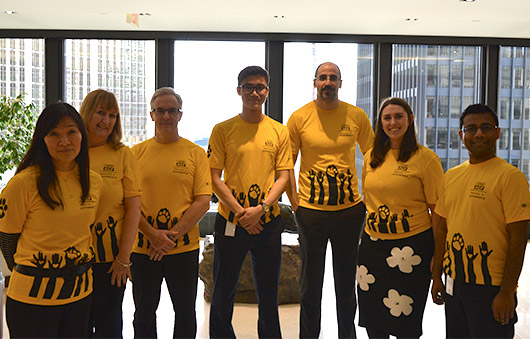 Junior Achievement
Junior Achievement (JA) is the world's largest not-for-profit organization dedicated to educating young people about business. With over 120 charters worldwide, JA brings a global view of business to local communities. Since 1968 Junior Achievement of Central Ontario has partnered with educators, donors and volunteers to bring a real-world experience into the classroom.
AGF partners with Junior Achievement of Central Ontario, supporting financial literacy programs and bringing AGF employees into the classroom. A group of AGF employees presented Junior Achievement's "Economics for Success" program to approximately 100 grade 7 and 8 students this year. The program emphasizes the advantages of staying in school and how this choice today can positively impact their future dreams and career choices.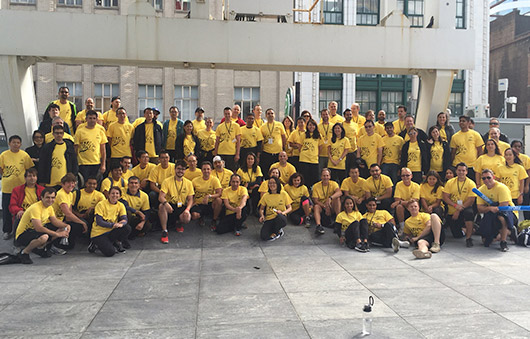 JDRF's Annual Ride for Diabetes Research
For a decade, AGF has sponsored JDRF's annual Ride for Diabetes Research. This high-energy stationary cycling event raises funds to support research to cure, better treat and prevent Type 1 Diabetes.
Our 160 employees took part in the annual ride at various locations across Canada, showing tremendous passion, team spirit and strong advocacy for a great cause.
Through events, fundraising and corporate donations, AGF employees raised close to $84, 000 in 2016.

United Way
For more than 60 years, AGF has been a proud supporter of the United Way. Dr. C.C. Goldring, father of the co-founder of AGF, was on the first board of directors for the United Community Fund, which was created in 1956 and later became known as the United Way.
The United Way supports local youth programs that help provide the basics all children deserve with Breakfast Clubs, the Boys and Girls Clubs and Stay in School programs. At AGF, we believe that by supporting at-risk youth, we give them more opportunities to become future leaders and improve their chances of having a positive impact on their communities.