Income Opportunities: Equities
A dividend-focused equity strategy can help fund future income needs
Increasing exposure to quality dividend-paying equity solutions can help mitigate the effects of rising rates and provide greater sources of yield.
Growth of $10,000 of the MSCI ACWI - Total Return vs. Price Return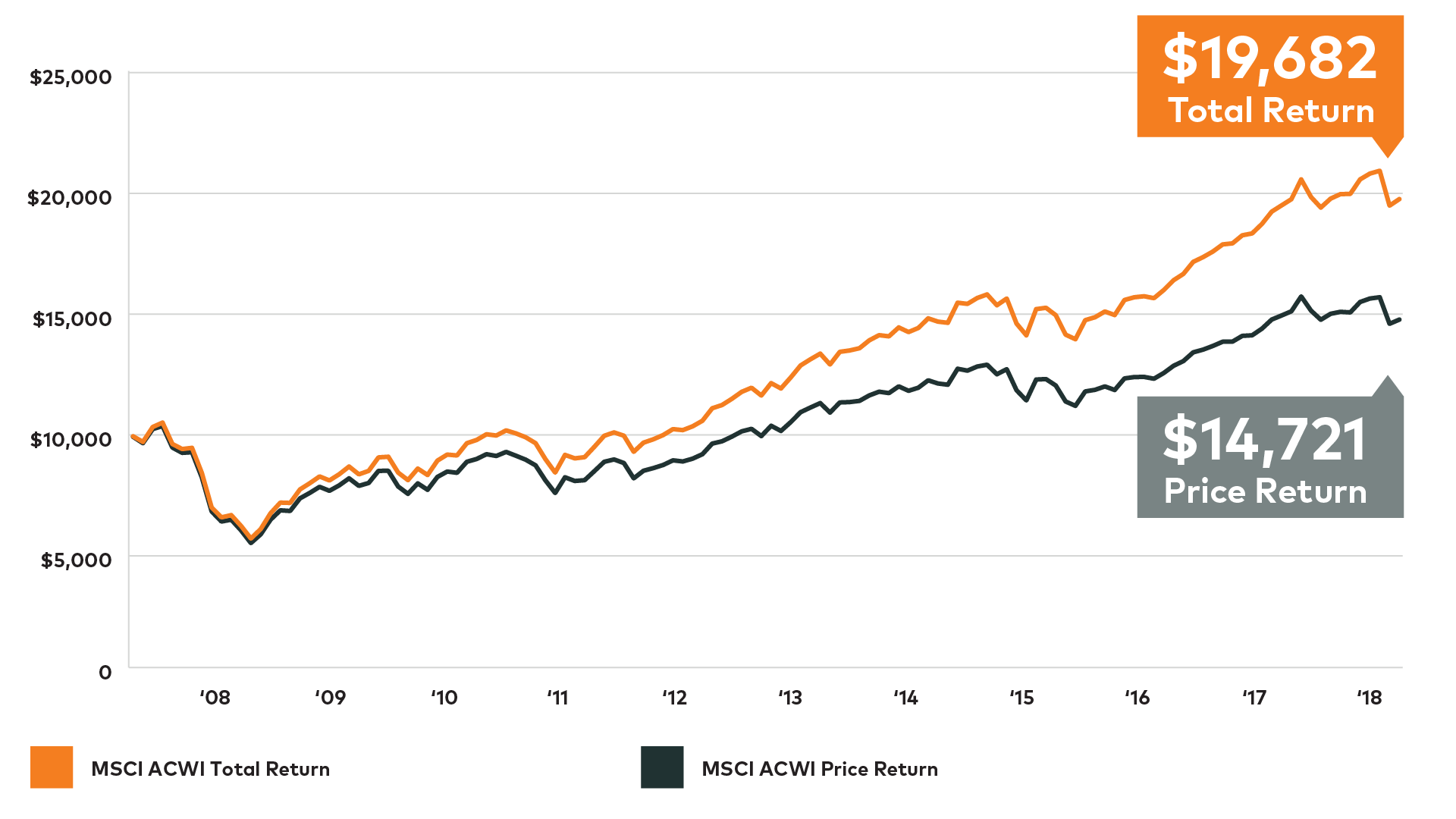 Source: Morningstar Research Inc. as at November 30, 2018. Returns are based on local currencies. For illustration and educational purposes only. Not to be construed as investment advice. All indices referenced above are unmanaged and unavailable for direct investing
Seeking exposure to diversified sources of yield has the potential to provide capital appreciation while ensuring continued market participation.
Rolling 5-year Returns - GICs vs. a Balanced Portfolio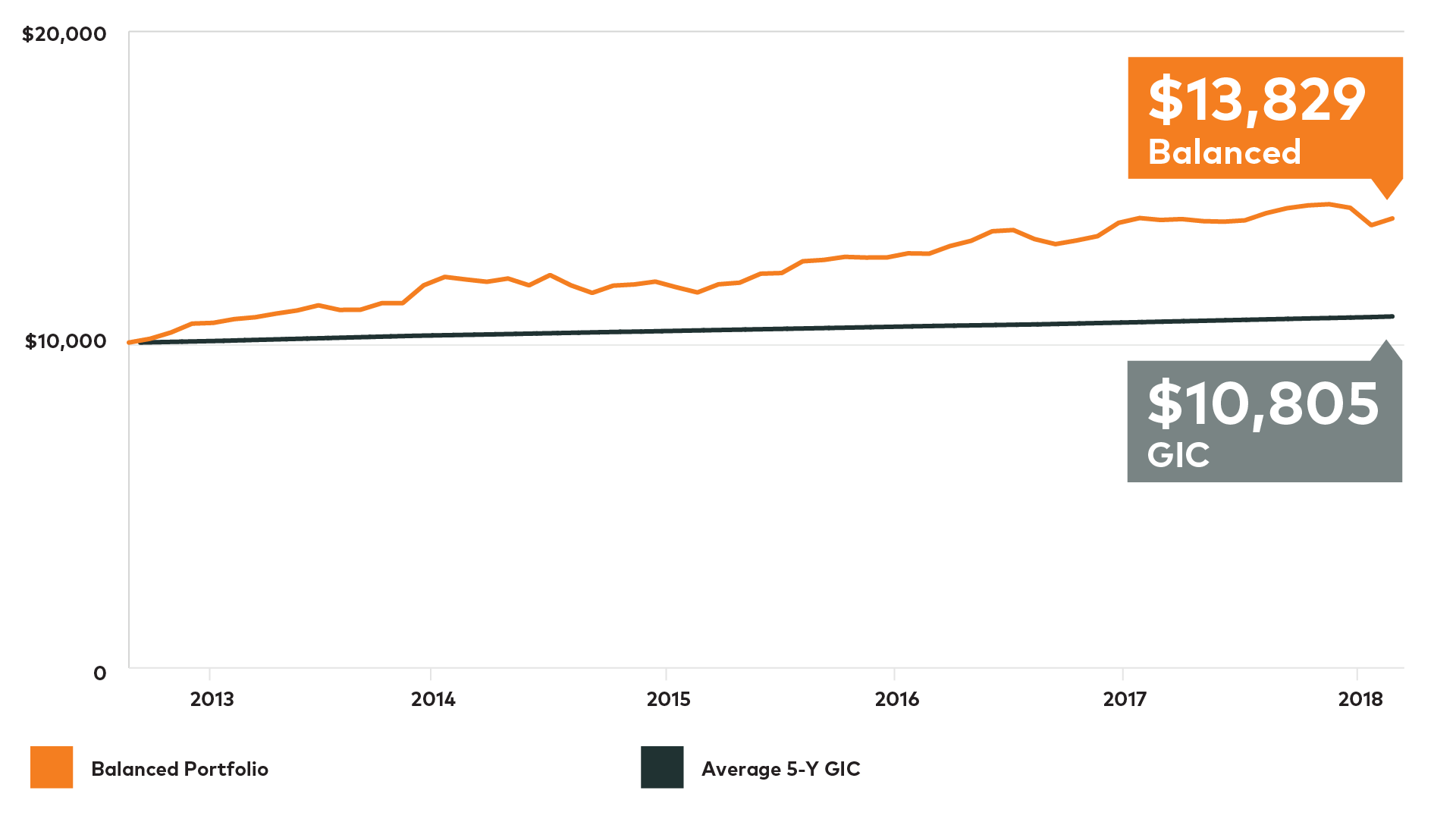 Source: Morningstar Research Inc., as at November 30, 2018. Rolling 5-year Return based on an investment of $10,000 - GICs vs. Balanced Portfolio (40% bonds (30% FTSE Canada Bond Universe Index/10% Bloomberg Barclay Capital Global Aggregate Bond Index (C$)), 60% Equity (30% S&P/TSX Composite TR Index, 15% S&P500 (C$), 15% MSCI EAFE Index (C$))). Mutual funds, unlike GICs, are not insured by the Canada Deposit Insurance Corporation or any other deposit insurer, nor guaranteed by any entity. For illustration and educational purposes only. Not to be construed as investment advice. All indices referenced above are unmanaged and unavailable for direct investing