Building a Diversified Core
Maintaining a good country allocation framework, and exposure to a variety of regional companies is necessary to defend against the ebb and flow of globalization.
The Benefits of Having More Global
Seeking out broad global diversification, comprised of global multinationals that are prepared for market changes and domestically grown global companies immune to changes in the global supply chain, is necessary for building out a diversified core.
Adding more global securities to an existing portfolio can potentially reduce risk and increase the potential for greater return.
Source: Morningstar Research Inc, as at December 31, 2017. Global represented by MSCI ACWII, Canada represented by S&P/TSX Composite Index
When we look at where foreign investment dollars are going, we see a few expected locations and many surprises.
When we look at where investment dollars are leaving, some notable regions emerge.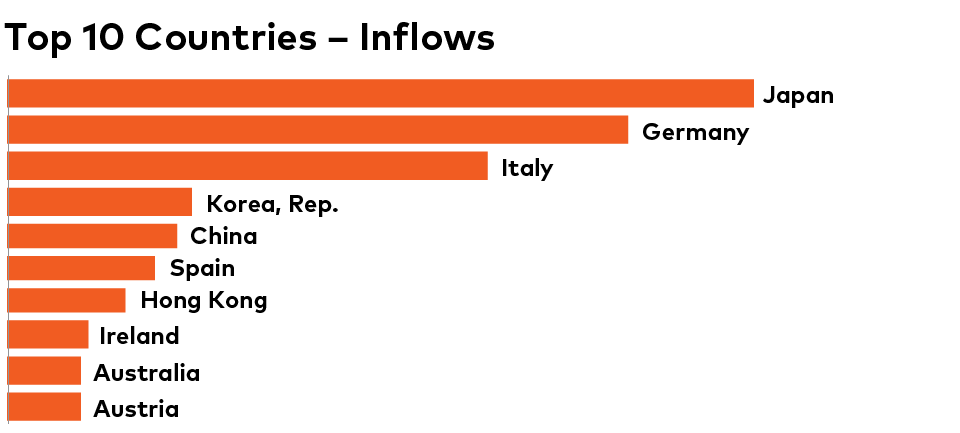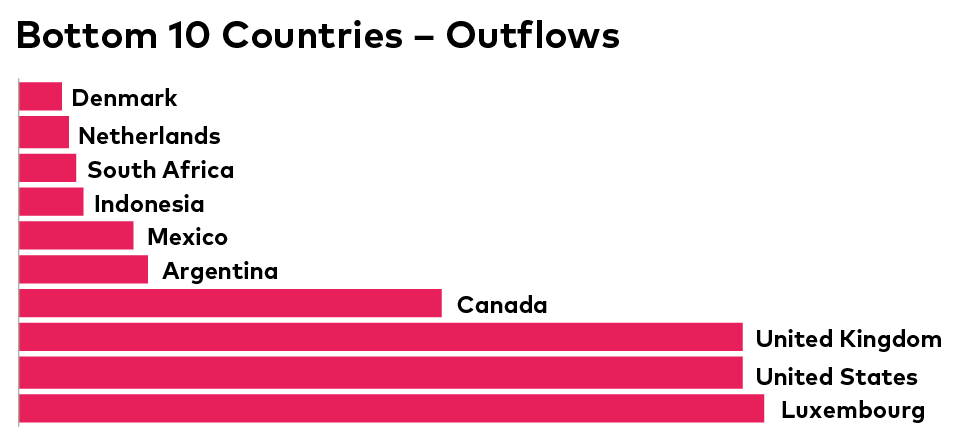 Source: International Monetary Fund, based on US dollars. As of December 31, 2016
Individual markets may be diverse but may tend to correlate to specific industry-based sectors – a well diversified global core ensures a portfolio doesn't end up overweight in just a few sectors.

Source: Morningstar Research Inc. as of December 31, 2017. Country and global industry sector correlations above are based on correlations identified between MSCI country indices and MSCI global industry sector indices.

Source: AGF Investments Inc. Bloomberg – top performing countries between 2002 to 2016 on a calendar year basis as determined by the regional contribution to the performance of the MSCI ACWII. As of December 31, 2016