What the Federal Budget Means for Your Finances
---
---
Personal finance highlights from the 2022 Federal Budget
Yesterday, the federal government released its 2022 budget – titled A Plan to Grow Our Economy and Make Life More Affordable.
While the Canadian economy and employment levels have returned to pre-pandemic levels, consumer confidence is below historical averages due to ongoing concerns about inflation.
So how will the budget impact your financial plan? Here are a few items that you may want to discuss with your financial advisor.
---
Real Estate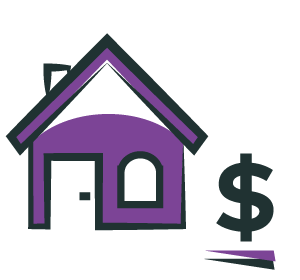 First-time home buyers:
Tax-Free First Home Savings Account, effective 2023, would enable first-time home buyers to save up to $40,000 towards their purchase. Contributions would be tax-deductible (like an RRSP), while withdrawals including investment income would be non-taxable (like a TFSA). 
First-Time Home Buyers' Tax Credit amount doubled to $10,000, applicable to homes purchased on or after January 1, 2022. 
Rent-to-Own Projects will receive dedicated support through the Affordable Housing Innovation Fund. 
Home renovations:
Home Accessibility Tax Credit amount (for accessibility renovations or alterations) doubled to $20,000 for the 2022 and subsequent tax years.
Multigenerational Home Renovation Tax Credit (up to $7,500), supporting a secondary suite for a senior or adult with a disability, starting in 2023.
Flipping:
Selling a property that's been owned for less than 12 months would trigger full taxation on the profits as business income (effective for properties sold on or after January 1, 2023).
Exemptions include having to sell due to death, disability, divorce, new job, or birth of a child.
Restrictions on foreign buyers:
Foreign businesses and people who are not Canadian citizens or permanent residents would be prohibited from buying non-recreational, residential properties in Canada for two years

.
Exemptions include international students on the path to permanent residency in certain circumstances as well as individuals with work permits residing in Canada.
 Reducing veteran homelessness:
Budget 2021 included $45 million for a pilot program
Budget 2022 proposes $62.2 million over three years, beginning in 2024-25, for a new program to provide services and rent supplements 
Canadian Families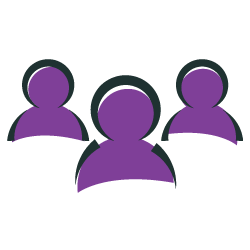 Dental care:
Dental care for families with combined annual income of less than $90,000 

2022: Under 12 years-old
2023: Under 18-years-old, seniors and those living with a disability
2025: Everyone else

No co-pay for families with annual income less than $70,000
Child care:
Early Learning and Child Care Infrastructure Fund, funding over four years beginning in 2023-24, to enable provinces and territories to make additional child care investments, such as the building of new facilities
Immigration:
Immigration Levels Plan,

helps reunite family members, grants permanent status to temporary residents (including essential workers and international students)
higher annual permanent resident targets, majority of whom will be skilled workers, addressing persistent labour shortages
includes global humanitarian commitments, such as Afghan and Ukrainian refugees

Additional funding to facilitate entry of a growing number of visitors, workers, and students 
Businesses
Taxation:
Currently, small businesses benefit from a reduced federal tax rate of 9% on the first $500,000 of taxable income (compared to the general federal corporate tax rate of 15%). Phased out once its capital employed in Canada hits $15 million, which can discourage growth.
Proposed phase out level increase to $50 million in taxable capital, applicable to taxation years beginning on or after yesterday.
Infrastructure:
National Trade Corridors Fund will receive additional funding over the next five years to support supply chain projects focused on the movement of goods across Canada.
Strengthening Canada's Trade Remedy and Revenue Systems. Includes introducing amendments to implement electronic payments and clarify importer responsibility for duties and taxes, as well as amendments to better ensure unfairly traded goods are subject to duties.
Employers/ Employees:
Employee Ownership Trusts created to support employee ownership and facilitate the transition of privately owned businesses to employees.
Temporary Foreign Worker Program:

Trusted Employer model to reduce red tape for access to the program
New streamlined program for agricultural and fish processing employers

Labour Mobility Deduction for eligible tradespersons and apprentices, which would recognize up to $4,000/year in eligible travel and temporary relocation expenses
Union Training and Innovation Program funding doubled over the next four years to help apprentices from underrepresented groups
Funding to help workers navigate the changing labour market including providing support to employers to re-train their workers
Foreign Credential Recognition Program to receive additional funding to reduce barriers and help internationally trained health care professionals 
Opportunities Fund to help increase participation in the workforce by persons with disabilities and make workplaces more inclusive and accessible.
Climate and Clean Technologies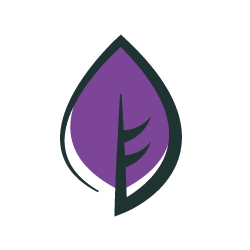 Zero-Emission Vehicles:
On-road transportation accounts for 20 per cent of Canada's greenhouse gas emissions

.
 

Incentives for Zero-Emission Vehicles (iZEV) program

 funding extended until March 2025. 

Eligibility under the program will also be broadened to support the purchase of more vehicle models, including more vans, trucks, and SUVs.

Medium- and heavy-duty ZEVs 

Purchase incentive program introduced to help businesses upgrade their fleets. 
In addition, Green Freight Program to 

help decarbonize vehicles already on the road

Transport Canada to work with provinces and territories to develop and harmonize regulations and to conduct safety testing for long-haul zero-emission trucks

Electric vehicle charging stations - funding to build a national network:

large-scale urban and commercial ZEV charging and refuelling infrastructure funding from the Canada Infrastructure Bank

ZEV charging infrastructure in sub-urban and remote communities through the Zero-Emission Vehicle Infrastructure Program (ZEVIP)
Clean electricity:
Smart Renewables and Electrification Pathways Program 

funding to 

support additional renewable electricity and grid modernization projects

.
Additional funding to support

pre-development activities of clean electricity projects of national significance, such as inter-provincial electricity transmission projects and small modular reactors

.
Greener buildings and homes:
Buildings and homes are the third-largest source of greenhouse gas emissions in Canada, accounting for approximately 12% of Canada's emissions

.

Canada Green Buildings Strategy

to

include building code reform, initiatives to promote the use of lower carbon construction materials and to increase the climate resilience of existing buildings

.
Deep Retrofit Accelerator Initiative funding to

provide support for retrofit audits including project management for large projects with a focus on low-income affordable housing

.
Greener Construction in Housing and Buildings - funding

for research and development on innovative construction materials and to revitalize national housing and building standards to encourage low-carbon construction solutions

.
Greener Neighbourhoods Pilot Program in up to six community housing neighbourhoods
Greener Affordable Housing - funding

for low-interest loans and grants to low- income housing providers as part of the low-income stream of the Canada Greener Homes Loan program
Source: Budget 2022 A Plan to Grow Our Economy and Make Life More Affordable. https://budget.gc.ca/2022/home-accueil-en.html
Commissions, trailing commissions, management fees and expenses all may be associated with investment fund investments. Please read the prospectus before investing. Investment funds are not guaranteed, their values change frequently and past performance may not be repeated.

The commentaries contained herein are provided as a general source of information based on informmation available as of April 7, 2022 and are not intended to be comprehensive investment advice applicable to the circumstances of the individual. Every effort has been made to ensure accuracy in these commentaries at the time of publication, however, accuracy cannot be guaranteed. Market conditions may change and AGF Investments accepts no responsibility for individual investment decisions arising from the use or reliance on the information contained here.
The contents of this website are provided for informational and educational purposes and are not intended to provide specific individual advice including, without limitation, investment, financial, legal, accounting, or tax. Please consult with your own professional advisor on your particular circumstances.
AGF Investments is a group of wholly owned subsidiaries of AGF Management Limited, a Canadian reporting issuer. The subsidiaries included in AGF Investments are AGF Investments Inc. (AGFI), AGF Investments America Inc. (AGFA), AGF Investments LLC (AGFUS) and AGF International Advisors Company Limited (AGFIA). AGFA and AGFUS are registered advisors in the U.S. AGFI is registered as a portfolio manager across Canadian securities commissions. AGFIA is regulated by the Central Bank of Ireland and registered with the Australian Securities & Investments Commission. The subsidiaries that form AGF Investments manage a variety of mandates comprised of equity, fixed income and balanced assets.
April 8, 2022