December 8, 2020
|
The Early Cyclicals
Investors have been focused on the opportunities and risks associated with a late-stage economy over the past few years. But now, in the wake of this year's pandemic-induced recession, attentions have turned to prospects of a new economic expansion and those parts of the market expected to benefit most in this type of an environment. As such, here are four sectors that may end playing a more prominent role in portfolios next year.
---
FINANCIALS
Do Bank on It
By Richard Fisher
The best time to own financials has usually been during the emerging growth phase of an economic cycle and 2021 should prove no exception to the rule. The COVID-19 recession of the past year severely depressed valuations within the sector, however, once a vaccine is approved and widely distributed, several tailwinds should emerge, causing credit-sensitive financials, in particular, to re-rate and climb higher in 2021.
One such tailwind is the return of borrower confidence and improved loan demand as economic conditions normalize. In turn, interest income should outrun margin compression that can also be expected to stabilize from a steepening yield curve in the new year. Credit quality, meanwhile, looks set to emerge as another significant tailwind if various loan deferral programs serve to dampen loan losses and the build-up of loan loss reserves – which accumulated in 2020 – are released into earnings. Finally, the temporary ban on dividend increases and share buybacks that took hold earlier this year for large institutions should be lifted, giving yet another potential boost to the sector.
While re-rating of financial stock valuations could be significant, the governing factor on core earnings growth remains the current zero-bound interest rate policy of central banks. Within the sector, banks and consumer finance companies seem the most attractive heading into 2021. The depressed valuations of life insurance should also re-rate, but the industry responds better to higher absolute levels of interest rates versus a steepening of the yield curve. Asset managers and brokers, moreover, should benefit from better flows and higher asset levels but remain exposed to secular pressures on margins.
Geographically, investors will also need to pick their spots. For example, in North America, the United States may have an advantage over Canada where a more levered consumer could lead to a more sluggish economic rebound.
---
MATERIALS
Commodity Super(re)cycle?
By Jamie Maddock
Base and precious metal stocks look attractive heading into 2021, but not just because of the positive impact a cyclical upturn in the economy is expected to have on global commodity demand. Other factors, including massive amounts of government stimulus and corresponding new green policy initiatives, are also at play and when combined with ongoing supply/demand deficits against the backdrop of a vulnerable U.S. dollar, it's possible these catalysts could end up resulting in the next commodity super cycle.
If anything, the cyclical upturn in demand for commodities has already begun following a temporary halt early on in 2020 at the very height of the COVID-19 pandemic. For example, copper, iron ore and palladium prices have netted double-digit returns year-to-date through November and, in each case, have outperformed the MSCI All Country World Index in the process.
Precious and Industrial Metal Commodity Performance
Source: Bloomberg LP, as of November 25, 2020. An index can not be invested in directly.
But this upturn in post-COVID demand is also reflective of a broadening global focus towards social and environmental government policies. From China's new five-year growth plan to the European Union's Green Deal and President-Elect Joe Biden's potential new green stimulus package, more emphasis than ever before is being placed on infrastructure modernization and the subsequent shift to a greener energy mix is exceptionally favourable towards certain commodities such as copper and palladium, as well as lithium, cobalt, nickel and zinc. At the same time, many of these commodities are already in short supply, following years of under-investment since the time of the last commodity boom.
Meanwhile, the sheer rise in overall government stimulus, particularly the U.S., could lead to further devaluation in the already vulnerable U.S. dollar. In turn, this may create a positive feedback loop driving commodity prices higher still. And while inflation is an anathema to many, it represents a tail risk that is the highest it has been in decades with metals and oil offering two of the potentially best hedges for investors to protect themselves.
---
CONSUMER DISCRETIONARY
At Your Leisure
By Jean-Sébastien Nadeau
Like other early cyclicals, the consumer discretionary sector has a long track record of strong returns in the aftermath of recessions. This has been true for both credit and equity markets over the years, and yet, given the unusual nature of the past year's government-mandated economic shutdown, not all the sector's sub-industries should be expected to perform equally well this time around.
For example, homebuilders have already rapidly recovered following the March selloff. In part, that's because house prices have remained relatively resilient throughout the pandemic, while foreclosures have been limited due to multiple government initiatives. Low homeownership rates, enhanced affordability due to lower interest rates and continued home construction – which was not directly impacted by the pandemic – also helped this sub-sector recover more quickly than others. In fact, the U.S. housing market has been so resilient in the face of the crisis that homeownership rates accelerated during the early weeks of the outbreak and haven't waned all that much since then.
While that may bode well for homebuilders going forward, other sub-industries such as leisure, gaming and lodging, which have not recovered as quickly, may end up representing better opportunities in 2021. Of course, earnings in all three areas have been negatively impacted by shelter-in-place and social distancing initiatives adopted across multiple jurisdictions in 2020. More recently, however, each has rallied on the news that two COVID-19 vaccines have shown strong efficacy in trials and may soon be approved by the U.S. Food and Drug Administration. In particular, the performance of cruise lines, movie theatres and gaming companies has been robust of late and they should, on average, continue to benefit once these vaccines are made available to the wider population.
Still, that doesn't mean higher returns are a given. And at least from a credit perspective, investors could be better off waiting for a pullback before choosing to add more exposure to these areas. Ultimately, liquidity and a relatively healthy balance sheet should remain top of mind for investors seeking the best opportunities among these sectors. After all, some companies might not survive the pandemic, but the quality ones that do are most likely to be strong outperformers.
---
INDUSTRIALS
Manufacturing Returns
By Angela Rhoden
While industrials have bounced back from their March lows, the sector remains well-placed to outperform in 2021, given a combination of strong earnings growth, potential for positive estimate revisions and relatively attractive valuations in select sub-sectors.
Global Purchasing Manager Indexes (PMIs) have rebounded strongly and commodities like copper point to a strong recovery in economic activity. This is the point in the business cycle that typically favors Industrials as it signals an acceleration in many of the end markets that the sector serves. A resurgence in economic activity should in turn underpin strong earnings growth for industrials in 2021.
There is also the potential for positive estimate revisions in select industrial companies that have managed the trough particularly well and improved their cost structure. These companies are positioned to deliver better-than-expected margins, which should drive outperformance.
Within the sector, the most significant opportunities are likely to be within cyclical sub-sectors, such as machinery, that are trading at a discount to the market yet offer relatively strong earnings growth. Opportunities also exist within select capital goods companies that have exposure to accelerating end markets and structural areas of growth such as industrial automation.
Admittedly, the onset of fresh lockdowns is a near-term challenge to the pace of economic recovery and could drive volatility in the near-term. However, the growing potential of a vaccine approval could help underpin investor confidence and allow the market to look past any temporary pause in a recovery.
Global PMIs: Strong Rebound
Source: Markit, ISM, Morgan Stanley Research as of November 30, 2020. PMI scores above 50 represent expansion. Scores below 50 represent contraction.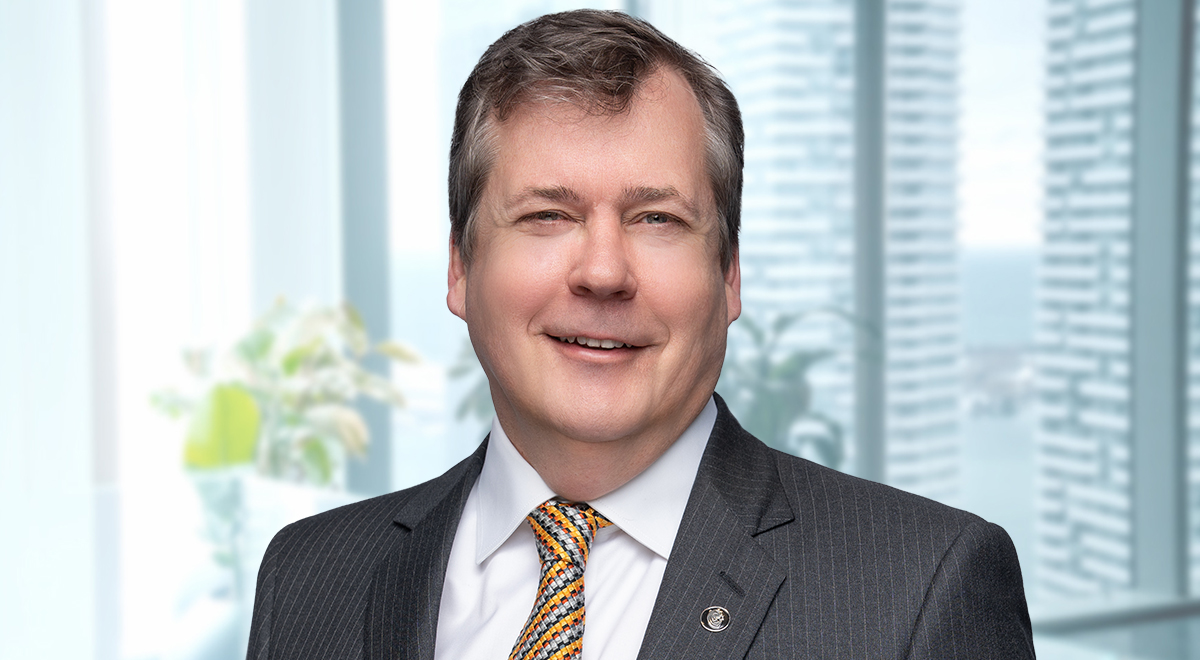 Richard Fisher
M.A. (Econ.)
Co-Head, Equity Research and Equity Analyst, AGF Investments Inc.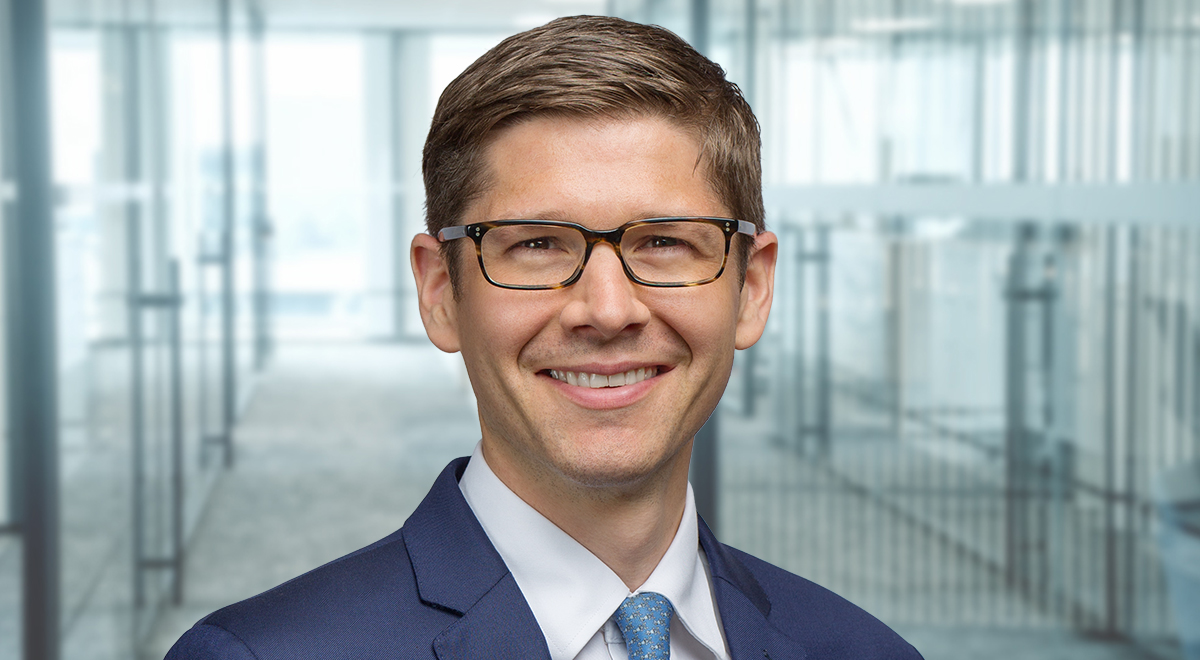 Jamie Maddock
Ph.D.
Global Equity Analyst, AGF Investments Inc.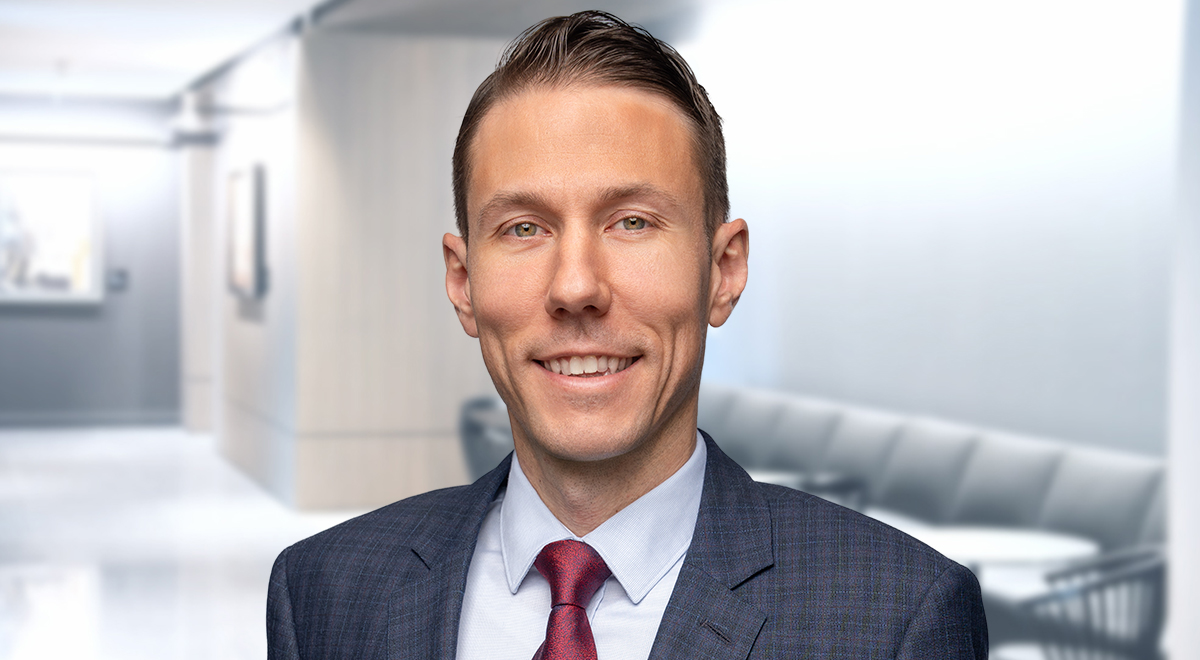 Jean-Sébastien Nadeau
CFA®
Credit Analyst, AGF Investments Inc.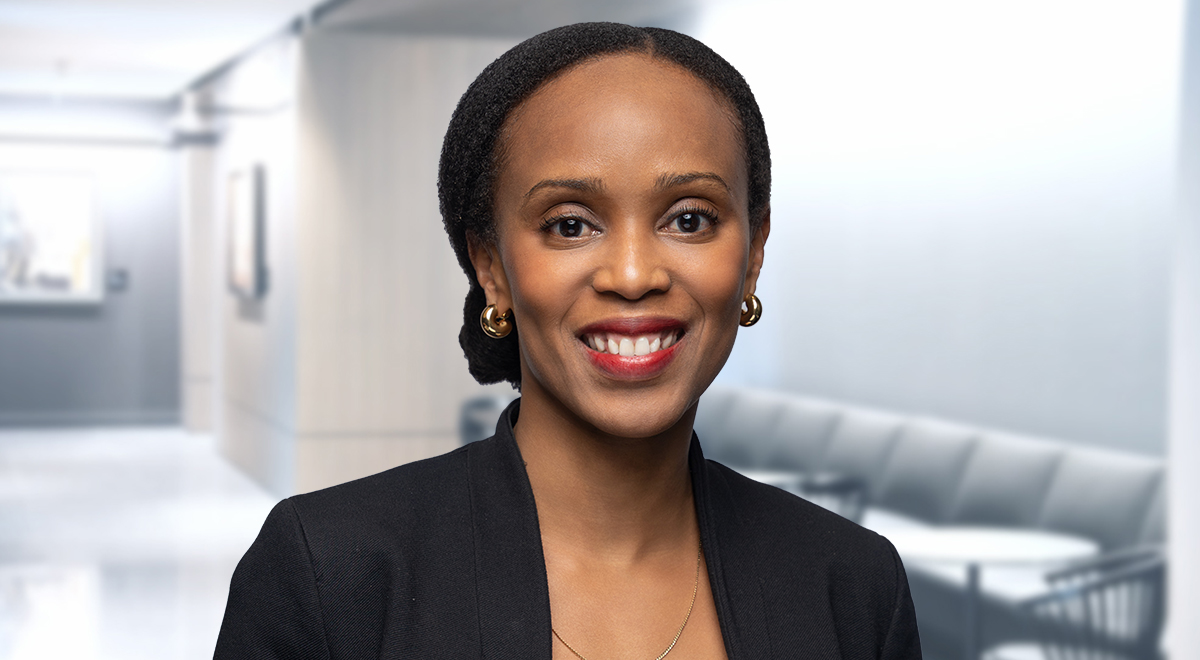 Angela Rhoden
CFA®
Global Equity Analyst, AGF Investments Inc.
Co-Head, Equity Research and Equity Analyst, AGF Investments Inc.
Richard Fisher is Co-Head of Research for the Equity Research team and also responsible for fundamental research of the North American Financials and Real Estate sectors. He works closely with AGF's portfolio managers, providing qualitative and quantitative analysis and recommendations. His support of the team includes company visits and the documentation of research results.
Prior to joining the North American Equity Research team, Richard held several positions within the retail sales division of AGF. Most recently he was Regional Vice-President, having steadily assumed more responsibility since joining AGF in 1996.
Richard earned a B.A. (Honours) from York University and an M.A. in Economics from the University of Waterloo.
Global Equity Analyst, AGF Investments Inc.
Jamie Maddock is a global equity analyst, covering Energy and Materials.
He has 12 years of industry experience. Prior to joining AGF, Jamie worked at Deutsche Bank, Morgan Stanley, Collins Stewart and Brewin Dolphin.
He has spent his career in the U.K. and has a Doctor of Philosophy (Ph.D.), Petroleum Geophysics.
Credit Analyst, AGF Investments Inc.
Jean-Sébastien Nadeau is a member of the AGF Fixed Income team and is responsible for providing fundamental and credit research support. He has a strong background in developing quantitative models for both corporate and sovereign bonds with specific expertise in the TMT and Consumer Discretionary sectors.
Prior to joining AGF, Jean-Sébastien was a lead analyst at the Bank of Canada, with a focus on banks in North America, Europe and Asia as well as Government-related entities (GREs).
He holds a BBA (major in Finance) and MBA (Finance) from Université Laval, has an FRM designation and is a CFA® charterholder.
Global Equity Analyst, AGF Investments Inc.
Angela Rhoden is a global equity analyst covering Industrials. She previously served as a generalist, providing coverage of multiple sectors, and also as a Director on AGF's Portfolio Specialist Group, specializing in global equities.
Prior to joining AGF, Angela spent five years in Equity Research at Clarus Securities and at Northland Capital Partners, where she undertook fundamental research and analysis of companies in a range of sectors including Materials and Industrials. She also worked at Bank of Montreal in the Corporate Finance and Commercial Banking group where she assessed the credit risk of companies and presented credit recommendations to the risk group.
Angela has her CFA® designation and holds an MBA in Finance from the Schulich School of Business.
The views expressed in this article are those of the authors and do not necessarily represent the opinions of AGF, its subsidiaries or any of its affiliated companies, funds or investment strategies.
The commentaries contained herein are provided as a general source of information based on information available as of December 8, 2020 and should not be considered as investment advice or an offer or solicitations to buy and/or sell securities. Every effort has been made to ensure accuracy in these commentaries at the time of publication, however, accuracy cannot be guaranteed. Investors are expected to obtain professional investment advice.
AGF Investments is a group of wholly owned subsidiaries of AGF Management Limited, a Canadian reporting issuer. The subsidiaries included in AGF Investments are AGF Investments Inc. (AGFI), AGF Investments America Inc. (AGFA), AGF Investments LLC (AGFUS) and AGF International Advisors Company Limited (AGFIA). AGFA and AGFUS are registered advisors in the U.S. AGFI is a registered as a portfolio manager across Canadian securities commissions. AGFIA is regulated by the Central Bank of Ireland and registered with the Australian Securities & Investments Commission. The subsidiaries that form AGF Investments manage a variety of mandates comprised of equity, fixed income and balanced assets.
™ The "AGF" logo is a trademark of AGF Management Limited and used under licence.
Previous Article
Next Article