December 8, 2020
|
The Necessary Evolution of 60/40
The idea that 60% of a portfolio should be invested in stocks and the rest in bonds has been a cornerstone of asset allocation for decades, but that doesn't mean practitioners of the concept should always accept it at face value or adhere to the breakdown so strictly – particularly in a dynamic market environment such as today.
Members of AGF's Investment Management Team recently sat down (virtually) to discuss the changing attitudes and various adaptations of 60/40 portfolios over the years and give their take on what asset allocators will need to consider in the future. 
---
When did you first learn about the 60/40 concept and what was your first impression of it?
Stephen Way (SW): The first time I heard about it was when I was taking the Canadian Securities Course. And to me, at that point, it didn't make much sense. I thought it was a very rigid and simplistic solution to a problem I didn't fully comprehend at the time. If anything, my knowledge of investing back then was entirely focused on stocks, so much so, that I remember being asked by my father's broker whether I was interested in pursuing an investment career in equities or fixed income and thinking, "what is fixed income?" Of course, that's not the case today. And 60/40 has proven to be a very powerful tool for building long-term wealth.
Tristan Sones (TS): For me, it was some time in the mid-1990s. I was working here at AGF, but I was part of the information technology (IT) team at the time, not investment management, and I remember an early client risk assessment questionnaire that mapped you to a series of optimized portfolios that all combined stocks and bonds to varying degrees based on your risk tolerance. It was the first time really learning about both asset classes within an efficient frontier and how a mix of both could improve your overall asset allocation.
Mark Stacey (MS): My first impression is similar. It didn't resonate when I first learned of it, in large part, because I was young and just wanted to grow my money through stocks. This was in the era of rock-star stock pickers and the big goldmine discoveries that made owning Bre-X a must-have before it was exposed as a fraud. So, I wasn't alone in my thinking. The focus for investors back then was squarely on the reward of seeking out big returns. Risk was something you took, not managed, and owning bonds was not part of the mindset.
When did the value of 60/40 start to resonate with you more broadly?
MS: The Tech Wreck in the early 2000s is probably when the idea of managing risk, not just taking it, started to become more top of mind, not just with me, but with investors more generally –and especially those who loaded up on dot.com names and got wiped out by the selloff. But in my opinion, the Global Financial Crisis (GFC) is the event that solidified the importance of asset allocation and made 60/40 the cornerstone it has become today. Of course, institutional investors were already big proponents of asset allocation by that time, but this is when retail investors more widely began to accept the benefits of diversification, not only within their equity holdings, but between stocks and bonds as well.
SW: Those two experiences shaped a whole generation of investors. And the more familiar people have become with the benefits of diversification in recent years, the more clear it is, I believe, that asset allocation decisions are just as important – if not more – to long-term performance as are the decisions about what individual stocks or bonds to own.
MS: And the most important part of the benefit has been to keep people invested. Most of us would agree that equities will outperform bonds over the longer term, but when you're only invested in stocks and the equity market drops 50% twice in less than ten years, it's hard to maintain your resolve and stay committed. So, the realization that having some allocation to bonds would have helped minimize losses dramatically during these two episodes is a powerful lesson to learn.
While 60/40 is more appreciated by investors today, the makeup of the underlying allocations that define it have continued to grow more complex in recent years. What is driving this evolution?
SW: The Global Financial Crisis has played a big role in that as well. Coming out of it, there was a great deal of concern about inflation, in large part, because of the tremendous amount of stimulus that resulted from it. But that didn't transpire. In fact, the past decade has been mostly deflationary, and as interest rates have continued to come down, there's been a growing willingness among investors to take on more risk in search of yield, not just in fixed-income, but also in stocks. As a result, that has led to allocations in a broader range of investments from high-yield credit and Emerging Market debt to mega-cap growth stocks and so-called bond-proxies and more defensive, low-volatility holdings.
TS: The increase in risk tolerance has been a major factor in fixed-income allocations, so much so, that I would argue the biggest change to 60/40 has taken place on the bond side of the equation. For investors who were allocating money to bonds before the GFC, the majority of holdings were likely in domestic government bonds. But as interest rates have continued to drop and yield has become harder to come by, it's forced people to look further afield and consider corporate bonds – both investment grade and high-yield – and more diversification globally, including Emerging Market debt.
MS: Of course, the equity allocation is also much more global now than it's ever been. Part of that, at least here in Canada, is from a change in foreign content regulations some years ago that allowed investors to invest money in their Registered Retirement Savings Plans (RRSPs) more freely in global markets, but it's also an acknowledgement that geographic diversification often provides uncorrelated returns and tends to smooth out volatility over time. Unfortunately, correlations are not set in stone and many of the investments now common in a 60/40 portfolio have become more correlated – not less – in recent years, meaning their diversification benefits are waning. That has a lot to do with how coordinated central banks have become and the fact that interest rates are at near-zero levels almost everywhere in the world.
What does that mean for 60/40 and asset allocation going forward?
MS: It will need to evolve even further and we're already seeing that happen. Alternative asset strategies, including long/short positioning, and alternative asset classes, such as infrastructure and private credit, are growing in popularity for the very reason that they are less correlated to traditional equity and fixed-income markets. Of course, some of these options have different risks attached to them as well. Liquidity, or lack thereof, for instance, is likely to become a more important factor in determining the makeup of 60/40 portfolios in the future.
SW: The biggest risk to asset allocators over the medium- to long-term is inflation. If we see a significant rise in inflation, then bond yields will go up (and bond prices will fall), and a big portion of what's now being invested in equities will likely suffer, including growth stocks and bond proxies. So, that's going to put more emphasis on finding new sources of uncorrelated returns through alternatives and also by re-allocating stock and bond positions towards areas within those asset classes – like value stocks, for instance – that won't be as impacted by rising rates, all else being equal.
TS: If you consider how yields have been falling for so long now, it's easy to understand why many investors have come to expect their fixed-income allocation to always provide some capital appreciation in addition to the standard income we have been accustomed to. In fact, a whole generation of investors has never experienced a rising yield environment and the losses that can accumulate as a result. That probably can't go on forever, though. At some point, all the stimulus being provided by central banks and governments should result in more robust global growth and eventually higher inflation. Maybe not in the near term, and yes, there are several deflationary trends still in play, but it's somewhat surprising that inflation has stayed so low for so long.
SW: There may be no such thing as a risk-free asset going forward. With so much money being printed, investors are likely to grow more sceptical about ballooning government debt loads and the value of fiat currencies. This is one of the reasons why gold is becoming more popular again as a replacement for cash. Then again, look at Japan. It's been in a deflationary cycle for decades despite having a debt-to-GDP ratio above 200%, so maybe other countries like the U.S. have the capacity to duplicate that as well.
Are these strategic adjustments that asset allocators will need to make or are they more tactical in nature?
SW: It's critical to think about this strategically first and foremost and carve out distinct asset classes or pools that will be relied upon over time. Of course, that's going to include equities and fixed income, but also very likely alternatives. In addition, typical weightings in each of these asset classes may require fresh thinking. For instance, instead of 60/40 being the standard for most portfolios, maybe it's more of a 70/30 makeup or a 60/35/5 configuration that takes alternatives into account, which becomes the new starting point. This is akin to how 60/40 portfolios are often adjusted for demographic reasons or based on their own personal risk tolerance, but reflects the growing reality that investors, on average, may need to take more risk to obtain the same return they have in the past.
MS: Once that strategic allocation is set, that's when tactical decisions come into play. In times of extreme market volatility, the ability to move in and out of positions and rebalance the overall portfolio can help mitigate risk and generate additional alpha, but it needs to be done with a broader strategy in mind. Otherwise, these tactics become undisciplined.
SW: The key is to have an asset allocation plan in place that evolves with the market environment that underpins it. By doing that, investors have a better chance of limiting losses and staying invested.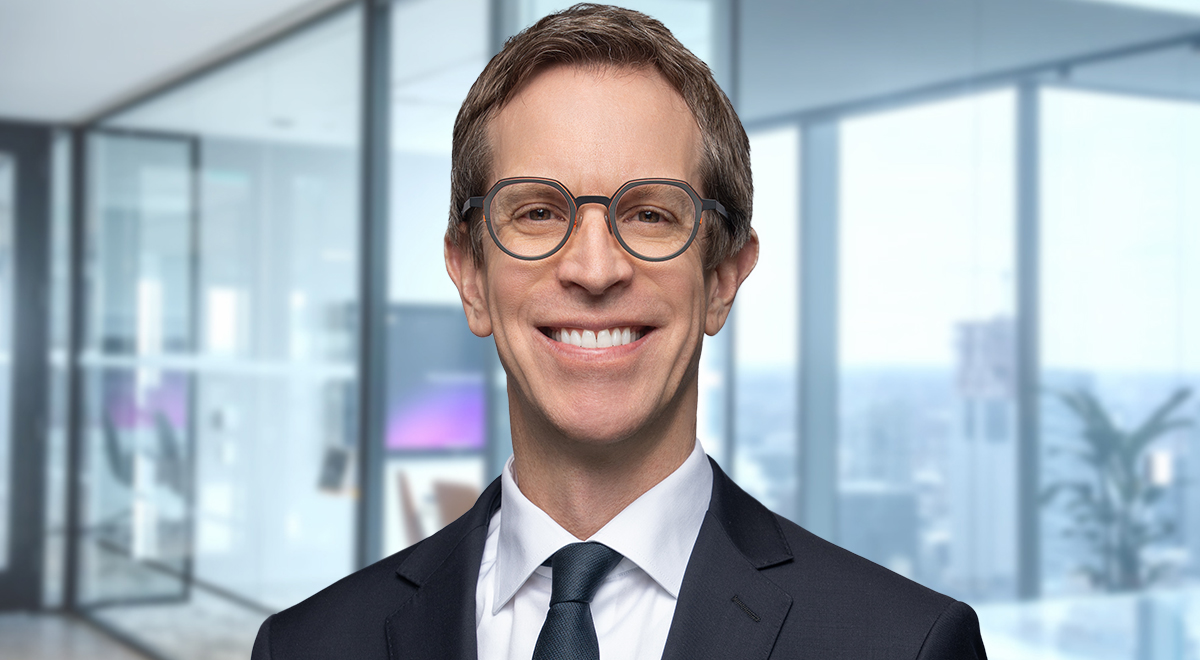 Tristan Sones
CFA®
Vice-President and Portfolio Manager, Co-Head of Fixed Income, AGF Investments Inc.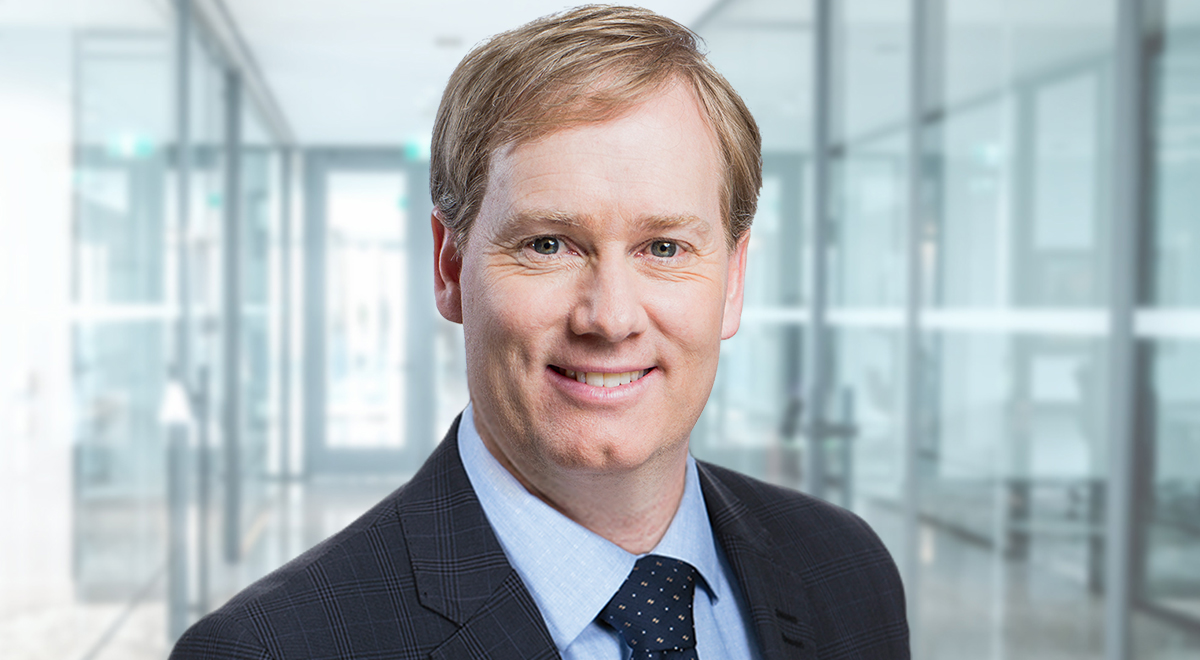 Mark Stacey
MBA, CFA®
SVP, Co-CIO AGFiQ Quantitative Investing, Head of Portfolio Management, AGF Investments Inc.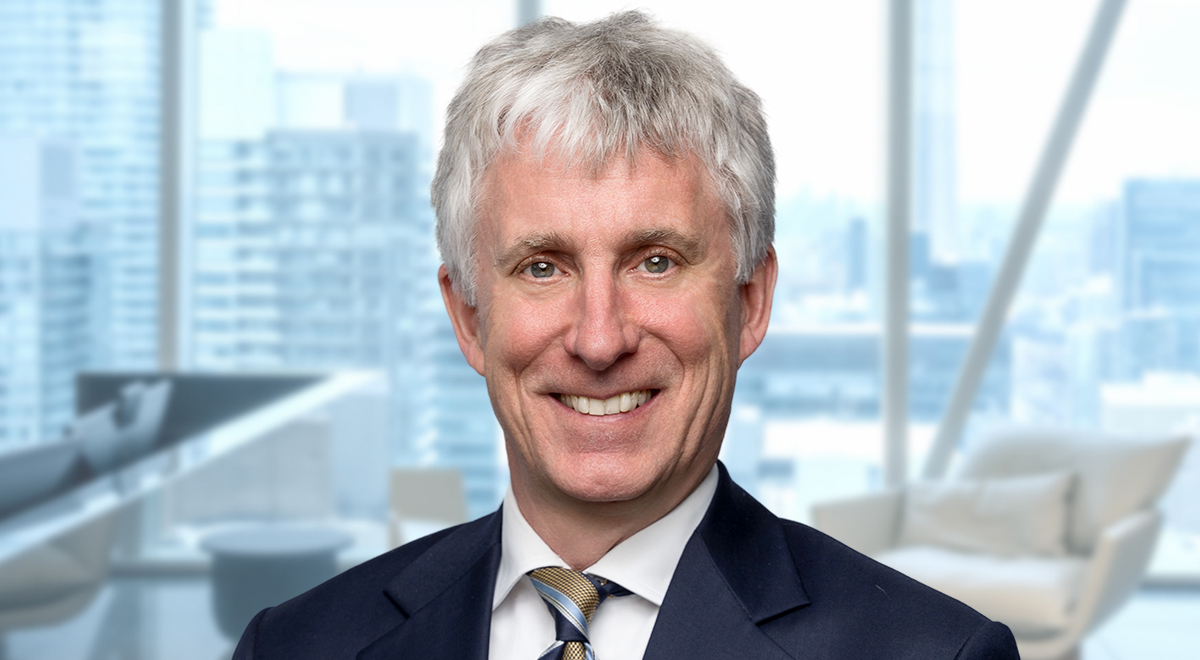 Stephen Way
CFA®
Senior Vice-President and Head of Global and Emerging Markets Equities, AGF Investments Inc.
Vice-President and Portfolio Manager, Co-Head of Fixed Income
With more than two decades of experience managing a wide array of fixed income portfolios, Tristan is a leader in AGF's Fixed Income Team's analysis of the global macroeconomic landscape, with specific emphasis on global sovereign debt, including hard and local currency emerging market debt. Tristan's lead portfolio management responsibilities include management of AGF Global Bond Fund and AGF's other Global fixed income mandates, AGF Total Return Bond and AGF Emerging Markets Bond.
Tristan earned an Honours B.A. in Mathematics from the University of Waterloo. He is a CFA® charterholder and a member of CFA® Society Toronto.
SVP, Co-CIO AGFiQ Quantitative Investing, Head of Portfolio Management
Mark Stacey is Senior Vice-President and Co-CIO AGFiQ Quantitative Investing, Head of Portfolio Management at AGF Investments Inc. (AGF).
Mark leads the firm's investment management functions for AGF's quantitative investment platform, AGFiQ. AGFiQ's team approach is grounded in the belief that investment outcomes can be improved by assessing and targeting the factors that drive market returns.
In addition, Mark is a member of the Office of the CIO – a leadership structure within AGF's Investment Management Team that encourages and further embeds collaboration and active accountability across the team and broader organization.
He began his career with AGF as part of the Highstreet* Investment Management team and has been in the industry since 2002 applying quantitative and qualitative management techniques to the portfolio management process. He previously served as a Portfolio Manager with a major life insurance company.
He earned an MBA from the Richard Ivey School of Business, an MIR from the University of Toronto and is a CFA® charterholder.
*Highstreet Asset Management Inc. is a wholly-owned subsidiary of AGF Investments Inc.
Senior Vice-President and Head of Global and Emerging Markets Equities, AGF Investments Inc.
Steve Way leads AGF's global equity team in Toronto, while maintaining portfolio management responsibilities for global equity and emerging markets mandates. As the architect of the Economic Value Added (EVA)-based investment process used for these industry-leading mandates, he is supported by a team that uses its collective experience to locate opportunities unrecognized by the market.
Steve is a member of The Office of the CIO – a new structure within AGF's Investment Management team. This leadership structure encourages and further embeds collaboration and active accountability across the Investment Management team and the broader organization. He is also a member of the AGF Asset Allocation Committee (AAC), which consists of senior portfolio managers who are responsible for various regions and asset classes. The AAC meets regularly to discuss, analyze and assess the macro-economic environment and capital markets in order to determine optimal asset allocation recommendations.
Steve's industry experience began when he joined AGF in 1987. In 1991, he established AGF's wholly owned subsidiary AGF International Advisors Company Limited in Dublin, Ireland and ran the operations as Managing Director until 1994.
Steve holds a B.A. in Administrative and Commercial Studies from the University of Western Ontario. He is a CFA® charterholder and a member of CFA® Society Toronto.
Questions and answers have been edited for clarity and length.
The views expressed in this article are those of the author(s) and do not necessarily represent the opinions of AGF, its subsidiaries or any of its affiliated companies, funds or investment strategies.
The commentaries contained herein are provided as a general source of information based on information available as of December 8, 2020 and should not be considered as investment advice or an offer or solicitations to buy and/or sell securities. Every effort has been made to ensure accuracy in these commentaries at the time of publication, however, accuracy cannot be guaranteed. Investors are expected to obtain professional investment advice.

AGF Investments is a group of wholly owned subsidiaries of AGF Management Limited, a Canadian reporting issuer. The subsidiaries included in AGF Investments are AGF Investments Inc. (AGFI), AGF Investments America Inc. (AGFA), AGF Investments LLC (AGFUS) and AGF International Advisors Company Limited (AGFIA). AGFA and AGFUS are registered advisors in the U.S. AGFI is a registered as a portfolio manager across Canadian securities commissions. AGFIA is regulated by the Central Bank of Ireland and registered with the Australian Securities & Investments Commission. The subsidiaries that form AGF Investments manage a variety of mandates comprised of equity, fixed income and balanced assets.

™ The "AGF" logo is a trademark of AGF Management Limited and used under licence.
Previous Article
Next Article