December 8, 2020
|
The Three Rs of Private Credit
Rates, regulations and restructurings are among the catalysts expected to give the alternative asset class a boost in 2021 and beyond.
Private credit has been something of a revelation to investors this past decade. In 2010, there was US$315 billion invested globally in the asset class, according to Preqin, an alternative investment research firm, whereas today that figure stands closer to US$850 billion. And yet, that may not end up being the half of it. In fact, by Preqin's estimates, private credit (or private debt as some call it) is poised over the next five years to become the second fastest growing alternative asset class, trailing only private equity, on its way to US$1.46 trillion in assets under management by 2025.
But even if that prediction falls short, it's hard to deny the attractiveness of private credit – at least for institutional and high-net-worth investors who have access to it going forward. In part, this attraction is a function of the lower-for-longer interest rate environment that has spurred an insatiable investor appetite for high-yielding assets in the wake of the Global Financial Crisis (GFC). And with the U.S. Federal Reserve signaling earlier this year that it has no intention of raising rates in the near term, this demand seems only likely to grow.
Likewise, the option to participate in private credit investments is also expected to multiply in the coming years as more traditional banks continue to shy away from higher-risk lending as the result of more stringent government regulation put in place following the GFC. This is a global phenomenon, but one with regional dynamics. For example, it's likely that Canada is only in the early innings of a multi-decade pullback in bank-originated commercial loans and playing catch up to the U.S. and Europe where alternative credit providers already play a meaningful role in the commercial loan market.
In addition, new avenues for non-bank lending are a likely consequence of the economic fallout from the COVID-19 pandemic. Corporate defaults and restructurings are already on the rise, for instance, and by most accounts will continue to climb over the next year – if not longer – and create opportunities, in particular, for restructuring or distressed debt specialists who can help companies find new ways of financing their operations without necessarily upending their capital structure.
Private Debt Assets Under Management and Forecast, 2010 – 2025*
Source: Preqin. *2020 figure is annualized based on data to October. 2021-2025 are Preqin's forecasted figures.
Clearly, private credit is an asset class that has a lot going for it. And while it may not be suitable for every investor, there's every chance its role in many diversified portfolios will become more assured over time.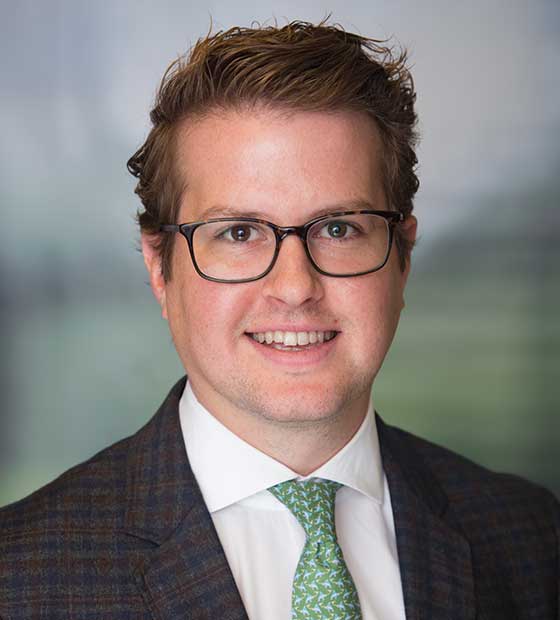 Ryan Dunfield
Managing Principal, CEO, SAF Group
Managing Principal, CEO, SAF Group
Mr. Dunfield is the Chief Executive Officer and Managing Principal of the SAF Group. He is responsible for the overall strategic mission of the business as well as capital raising and investment management, playing an active role with major transactions and realizations.
Prior to founding the SAF Group, Mr. Dunfield worked at an event-driven hedge fund, a Vancouver-based private equity manager, and, earlier in his career, at ATB Financial in its corporate and investment banking group. Over the past decade, he has served on the board of several public and private entities.
Mr. Dunfield, who is originally from Vancouver, British Columbia, earned his B.A. in Economics from the University of Calgary with a minor in Commerce.
Ryan Dunfield, Founder and CEO SAF Group. AGF and SAF Group have entered into an extended partnership that will focus on new private credit opportunities.
The views expressed in this article are provided as a general source of information based on information available as of December 8, 2020 and should not be considered as investment advice or an offer or solicitation to buy and/or sell securities. Speculation or stated beliefs about future events, such as market or economic conditions, company or security performance, or other projections represent the opinions of the author and do not necessarily represent the view of AGF, its subsidiaries or any of its affiliated companies, funds or investment strategies Every effort has been made to ensure accuracy in these commentaries at the time of publication, however, accuracy cannot be guaranteed. Market conditions may change and AGF accepts no responsibility for individual investment decisions arising from the use of or reliance on the information contained herein. Any financial projections are based on the opinions of the author and should not be considered as a forecast. The forward-looking statements and opinions may be affected by changing economic circumstances and are subject to a number of uncertainties that may cause actual results to differ materially from those contemplated in the forward-looking statements. Investors are expected to obtain professional investment advice.
AGF Investments is a group of wholly owned subsidiaries of AGF Management Limited, a Canadian reporting issuer. The subsidiaries included in AGF Investments are AGF Investments Inc. (AGFI), AGF Investments America Inc. (AGFA), AGF Investments LLC (AGFUS) and AGF International Advisors Company Limited (AGFIA). AGFA and AGFUS are registered advisors in the U.S. AGFI is a registered as a portfolio manager across Canadian securities commissions. AGFIA is regulated by the Central Bank of Ireland and registered with the Australian Securities & Investments Commission. The subsidiaries that form AGF Investments manage a variety of mandates comprised of equity, fixed income and balanced assets.
™ The "AGF" logo is a trademark of AGF Management Limited and used under licence.
Previous Article
Next Article