What if Inflation Persists – or Stagflation Takes Hold?
December 6, 2021
|
What if Inflation Persists – or Stagflation Takes Hold?
Members of AGF's Investment Management team discuss the opportunities and risks that rising prices in a time of economic growth – or stagnation – could bring to the sectors they know best.
---
ENERGY AND UTILITIES
Pass it On
Dillon Culhane
Energy, utility and power stocks are impacted by inflation in various ways depending on the type of business, but there should be opportunities for discerning investors across the spectrum.
Oil and gas producers usually benefit from rising energy prices given the boost in revenue more than offsets inflationary increases in labour, materials and fuel costs. The better-positioned producers tend to be more cost-efficient, with locked-in service contracts and/or low decline rates on production helping drive lower capital re-investment.
In comparison, energy service companies have not benefitted as much, with pricing power limited to passing on higher costs to customers, due to producer capital discipline and spare capacity on equipment like drilling rigs. If inflation persists, the most attractive service companies would be those that operate in business lines with high barriers to entry, disciplined competitors, limited spare equipment and sustained pricing power.
Utilities and power companies have their own nuances in the face of higher inflation. Regulated utilities stocks should hold up relatively well since they can pass on higher costs to customers via rate increases, and also benefit from the long-term potential for higher regulated rates of return.
The impact on non-regulated power producers and renewable energy developers may be more pronounced. While most large developers have not been materially affected by inflation to date, smaller companies are more susceptible given less scale, higher financing costs, and less bargaining power with suppliers and long-term offtake customers. Many equipment suppliers (solar modules, wind turbines, batteries) have also been hit hard by rising input costs for things like steel and transportation.
All of that assumes inflation continues to rise while economic growth remains strong. If growth slows and stagflation becomes a threat, energy demand could fall and put downward pressure on energy prices. Still, this may not be a serious concern given a large portion of energy demand is inelastic (power, heat, petrochemicals), while the more elastic areas like commuting and air travel fell significantly over the past two years and seem more likely to continue rebounding as long as the pandemic doesn't get worse.
Stagflation should also have limited impact on utilities, given their low-growth business models that earn regulated returns on capital spent in areas like grid upgrades, facilities replacement, storm hardening and de-carbonization.
Finally, the strong growth in renewable power is driven by the secular trend of global de-carbonization, making it somewhat insulated from any economic growth slowdown.
---
FINANCIALS
Level Setting
Richard Fisher
Financials were some of the strongest-performing stocks during the past year and should benefit from a continuing climate of rising prices and wages. But how much they benefit and for how long may depend on where interest rates end up from here.
Generally, shares in financial companies with asset-sensitive balance sheets react favourably to the market's anticipation of rate hikes, as well as the decision by many central banks to raise them.
Life insurers, for example, benefit from higher rates – or, more technically, the steeper yield curve associated with them – because the polices they sell require a level of reserves for future claims that is established using an assumed rate of interest. As interest rates increase, the value of reserves required falls because of a higher rate of compounding, and the difference between what was required before the rate increase and what is required after can be "released" into earnings.
For banks, the impact of higher rates is slightly different, but typically still positive, at least to a certain point. The reason? When a central bank begins increasing its benchmark rate, bank margins expand because variable rate loans re-price upwards immediately, while the rates offered on deposits are slower to move – often not increasing much during the first couple of hikes. As a result, the spread between the bank's assets (i.e. loans) and its liabilities (i.e. deposits) widens and earnings increase, driving valuations higher. Perhaps more importantly, banks may forestall their deposit rate increases even longer this cycle given that the system is awash in deposits from various pandemic assistance programs, which is prolonging margin expansion.
But this relationship has always been conditional on the absolute level of interest rates and can work in reverse the higher they go. For instance, the valuation of the S&P/TSX Canadian Bank Index has been positively correlated to the 10-year Government of Canada bond yield when the yield has been below 4%, but negatively correlated when the yield is above that mark, according to research from BMO Capital Markets. Not surprisingly, this is also the historical threshold for when higher interest rates become a drain on economic growth.
Canadian Bank Valuations Versus Canadian Bond Yields
Source: BMO Capital Markets. Each dot of scatter plot represents forward price/earnings multiples for the S&P/TSX Bank Index since 1984. Last data point as of November 15, 2021.
In other words, inflation should remain a catalyst for banks – and financials stocks more broadly – until rate hikes to combat rising prices cause a slowdown or contraction in the economy. Given the U.S. Federal Reserve's current funds rate range between 0 and 0.25% and the Bank of Canada's overnight rate at 0.25%, that tipping point may be a long way off yet.
---
INDUSTRIALS
Automated Response
Angela Rhoden
Industrial companies have seen increasing cost pressures in recent months as they tend to have exposure to rising commodity prices, rising wages and supply chain constraints. If inflation persists into 2022, there is a risk that margins come under pressure and earnings trend lower.
In this environment, pricing power is critical for companies. By passing on higher costs either immediately or within a three-to-six-month period, they are much more likely to protect profitability. Those with low commodity pricing exposure and/or the ability to realize offsetting cost efficiencies should also be relatively better placed within the Industrials sector. Synonymous with quality, these companies have historically expanded margins and have a leading market position in varied industries that include electrical components and equipment, industrial machinery, building products, research and consulting services and industrial conglomerates.
Persistent inflation could also underpin trends toward automation spending, providing a tailwind to growth for select Industrial companies. U.S. manufacturing wages are rising at the fastest pace since 1982, and unfilled positions are at the highest level seen in the past two decades, according to Bank of America Merrill Lynch research. Historically, companies respond to wage inflation and labour scarcity with higher automation spending to lower costs and increase productivity. Higher automation investment should benefit several industrial and warehouse automation equipment/software providers within the sector.
In the event economic growth slows or halts in a persistent inflationary environment, expect "secular winners" with exposure to trends such as electrification and automation to fare relatively well. That said, we haven't seen classic periods of stagflation in decades, and many of the companies within the industrial complex today did not exist in their current form back then. However, there have been several short-lived periods where the purchasing manager indexes in the United States declined even as inflation pressures rose.
Defense stocks may do well in this scenario, as could oil-sensitive industrials, including machinery companies that sell equipment to mining and oil and gas companies or capital goods companies that offer automation software to the oil complex. Agricultural equipment manufacturers could also do well as farm balance sheets improve, driving demand for equipment.
Ultimately, in this uncertain environment, we would lean toward quality companies, with pricing power, favourable end-market exposures and top-tier management teams that can offset some of these structural headwinds with strong execution.
---
What About Factors and Inflation?
Stephen Duench and Abhishek Ashok
If inflation impacts certain sectors of the economy differently, the same is true of factors. Based on our research, value is typically the biggest beneficiary of rising prices if the economy continues to grow and both short- and long-term bond yields climb higher. But that's not the case in a stagflation environment. In fact, value – as well as the various subfactors associated with it – has been one of the worst performing factors when prices rise and economic growth sputters, causing long-term yields to drop.
Of course, value isn't the only factor influenced by inflation and economic growth. High beta stocks that exhibit higher volatility than the overall markets, for instance, tend to do better than low-volatility stocks in strong economies with inflation, but worse when there is stagflation. Moreover, growth and quality may hold their own in either of these climates, yet perform at their relative best as prices rise and growth weakens. 
S&P 500 Index: Factor Performance During Inflationary Environments
Factors
Sub-Factors
Inflation (w/Growth)
Stagflation
Growth
Forward Growth
-0.1
0.4
Revenue Growth
0.0
0.2
Earnings Growth
0.0
0.1
Value
Deep Valuation
0.4
-0.5
Cyclical Value
0.4
-0.4
Income Value
0.2
-0.3
Quality Value
0.2
-0.2
Quality
Strong Margins
-0.1
0.1
Capital Efficiency
-0.1
0.3
Low Leverage
0.1
-0.1
Profitability
-0.1
0.2
Earnings Stability
-0.3
0.2
Balance Sheet Strength
0.3
-0.2
Risk
Low Volatility
-0.8
0.6
High Beta
0.9
-0.7
Source: AGF Investments Inc., using FactSet data that measures relative three-month average rolling returns. Periods of "inflation with growth" defined as any week-over-week upward move in both short and long-term U.S. Treasury yields since 2000. Periods of stagflation are defined by week-over-week upward moves in short-term U.S. Treasury yields that coincide with downward moves in long-term U.S. treasury yields.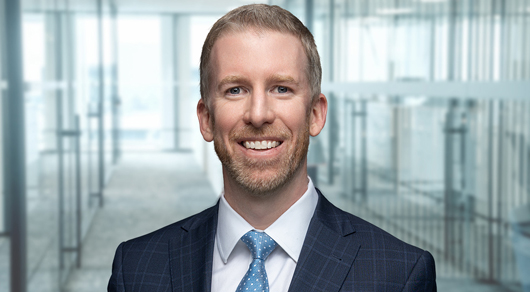 Dillon Culhane,

CFA®, CPA, CA
Equity Analyst
AGF Investments Inc.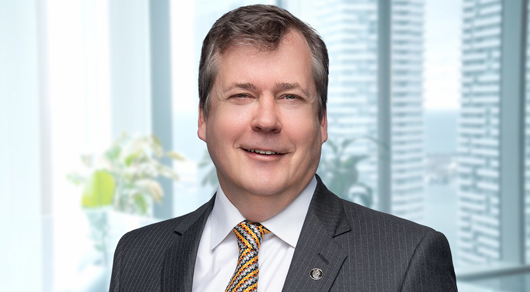 Richard Fisher,

M.A. (Econ.)
Co-Head, Equity Research and Equity Analyst
AGF Investments Inc.
Global Equity Analyst
AGF Investments Inc.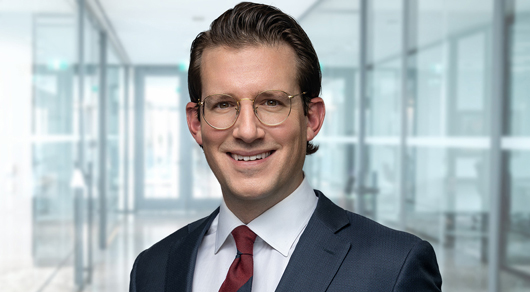 Vice-President and Portfolio Manager
AGF Investments Inc.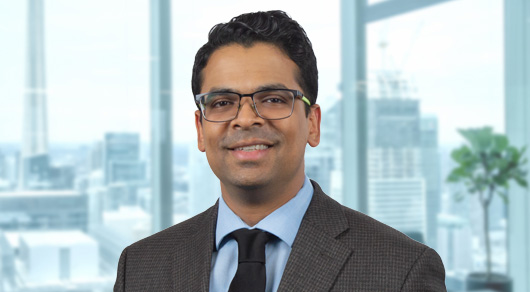 Abhishek Ashok,

M.A., MFE, CFA®
Analyst
AGF Investments Inc.
Equity Analyst
Dillon Culhane is an Equity Analyst on the AGF North American Equity Team focusing on the Energy sector, particularly oil and gas companies, as well as Utilities.
Most recently, Dillon was an Equity Research Associate Analyst covering the Energy sector at RBC Capital Markets.
Prior to that, he was a Senior Associate at Deloitte & Touche LLP. Dillon earned a B.Comm. from Queen's University and is a Chartered Professional Accountant as well as a CFA® charterholder.
CFA® and Chartered Financial Analyst® are registered trademarks owned by CFA Institute.
Co-Head, Equity Research and Equity Analyst
Richard Fisher is Co-Head of Research for the Equity Research team and also responsible for fundamental research of the North American Financials and Real Estate sectors. He works closely with AGF's portfolio managers, providing qualitative and quantitative analysis and recommendations. His support of the team includes company visits and the documentation of research results.
Prior to joining the North American Equity Research team, Richard held several positions within the retail sales division of AGF. Most recently he was Regional Vice-President, having steadily assumed more responsibility since joining AGF in 1996.
Richard earned a B.A. (Honours) from York University and an M.A. in Economics from the University of Waterloo.
Global Equity Analyst
Angela Rhoden is a global equity analyst covering Industrials. She previously served as a generalist, providing coverage of multiple sectors, and also as a Director on AGF's Portfolio Specialist Group, specializing in global equities.
Prior to joining AGF, Angela spent five years in Equity Research at Clarus Securities and at Northland Capital Partners, where she undertook fundamental research and analysis of companies in a range of sectors including Materials and Industrials. She also worked at Bank of Montreal in the Corporate Finance and Commercial Banking group where she assessed the credit risk of companies and presented credit recommendations to the risk group.
Angela has her CFA® designation and holds an MBA in Finance from the Schulich School of Business.
CFA® and Chartered Financial Analyst® are registered trademarks owned by CFA Institute.
Vice-President and Portfolio Manager
As Vice-President and Portfolio Manager, Stephen Duench is a key contributor to AGF's quantitative investment platform, AGFiQ. AGFiQ's team approach is grounded in the belief that investment outcomes can be improved by assessing and targeting the factors that drive market returns.
Stephen is the lead Portfolio Manager of the AGFiQ Dividend Income Fund and AGFiQ North American Dividend Income Fund and is central to the creation and support of AGFiQ's portfolio management tools, analysis and applications across both Canadian and global mandates.
He began his career with AGF as part of the *Highstreet Investment Management team. Stephen earned an Honours degree in Financial Mathematics from Wilfred Laurier University and is a CFA® charterholder.
*Highstreet Asset Management Inc. is a wholly-owned subsidiary of AGF Investments Inc.
Analyst
As an Analyst, Abhishek Ashok is involved in developing and interpreting quantitative tools to enhance the investment management process, developing content for presentations and commentary, providing data management and process support for AGF's quantitative platform, AGFiQ.
Abhishek began his career with AGF as part of the *Highstreet Investment Management team and has progressively taken on more responsibility to expand his role on the investment team.
Abhishek is a CFA® Charterholder, and earned a Master of Financial Economics from Western University, MA in Economics from York University, and a B.Sc in Economics and Management from Purdue University.
*Highstreet Asset Management Inc. is a wholly-owned subsidiary of AGF Investments Inc.
The commentaries contained herein are provided as a general source of information based on information available as of December 6, 2021 and are not intended to be comprehensive investment advice applicable to the circumstances of the individual. Every effort has been made to ensure accuracy in these commentaries at the time of publication, however, accuracy cannot be guaranteed. Market conditions may change and AGF Investments accepts no responsibility for individual investment decisions arising from the use or reliance on the information contained here.
The views expressed in this document are those of the author and do not necessarily represent the opinions of AGF, its subsidiaries or any of its affiliated companies, funds or investment strategies.
References to specific securities are presented to illustrate the application of our investment philosophy only and do not represent all of the securities purchased, sold or recommended for the portfolio. It should not be assumed that investments in the securities identified were or will be profitable and should not be considered recommendations by AGF Investments.
AGF Investments is a group of wholly owned subsidiaries of AGF Management Limited, a Canadian reporting issuer. The subsidiaries included in AGF Investments are AGF Investments Inc. (AGFI), AGF Investments America Inc. (AGFA), AGF Investments LLC (AGFUS) and AGF International Advisors Company Limited (AGFIA). AGFA and AGFUS are registered advisors in the U.S. AGFI is registered as a portfolio manager across Canadian securities commissions. AGFIA is regulated by the Central Bank of Ireland and registered with the Australian Securities & Investments Commission. The subsidiaries that form AGF Investments manage a variety of mandates comprised of equity, fixed income and balanced assets.
This document is for use by Canadian accredited investors, European professional investors, U.S. qualified investors or for advisors to support the assessment of investment suitability for investors.
® The "AGF" logo is a registered trademark of AGF Management Limited and used under licence
RO:1945400