December 6, 2021
|
Past Meets Present
The Evolution of Canada's Equity Market and Where It's Headed Next


Bob Farquharson was the first portfolio manager of AGF's Canadian Growth Equity strategy. Mike Archibald is the latest. Here's what 60 years of collective experience has to say about investing in one of the world's 10 biggest stock markets.
---
When you think about investing in the Canadian equity market today versus what it was like 60 years ago, or even just five years ago, what is the most striking difference between now and then?
Bob Farquharson (BF): The market was hugely different at the start of my career, in 1963, from what it was at the end of it, or especially now. The universe of investable securities was very small, and good data was scarce. For example, I could probably count the number of sell-side analysts – at least the good ones – on my hands. I spent a good part of my early career learning how to analyze stocks on my own by reading Graham & Dodd's Security Analysis. I don't know if anybody reads Graham & Dodd anymore. Of course, I also studied to become a Chartered Financial Analyst (CFA®). I'm something like the 1,020th charterholder, so there weren't many of us around back then. (Editor's Note: There are roughly 170,000 active charterholders today, according to the CFA Institute's website).
All of that said, I spent a good deal of my time just talking to the people who ran good companies. When I started, some companies didn't report sales. So, how do you analyze a company's accounting standards like that? You must find other ways to learn how a company is run and how profitable it is. A big part of that was building relationships with the people who ran them.
Mike Archibald (MA): Clearly, my experience to date is quite different. It is a much larger investment community. There are more products and more opportunity sets for investors. What strikes me most is that access to information is unlimited now. Whether you're an institutional investor or a retail investor, it doesn't make much difference. Now, you can find anything you want at the click of a mouse. And the cost of information is effectively zero. And all of this is because technology has advanced so much, and the pace of change is likely to accelerate even faster over the next 10 years.
On the flip side, is there anything about the market in Canada that hasn't changed much over the years?
MA: If you look at the historical composition, it hasn't changed all that much. Cyclicality is still dominant. Energy, Materials, Industrials and Financials still make up close to 70% of the S&P/TSX Composite Index (TSX). That's probably not going to change anytime soon, and most Canadian equity managers will likely continue to own heavy positions in those sectors.
BF: These sectors were always a big part of my portfolio, too. In particular, we did well owning energy and natural resource companies. We always owned two or three of the "Big Six" banks as well, and that wasn't just because of the numbers, but, again, because we had good relationships with management and were convinced of their vision.
Given this cyclicality, is today's macro environment, characterized by economic recovery and higher inflation, almost the ideal backdrop for Canadian stocks?
MA: Because of the landscape, inflation and rising commodity prices are good for the bulk of the Canadian market. Obviously, it's good for energy and mining firms and it also helps Industrials like the railways, which are moving product across the country and south of the border. The banks tend to make money in this type of environment, too, because yields usually rise, although that hasn't been the case this time around. Perhaps the best example of how powerful an inflationary environment can be to Canada's market is the commodity boom at the start of this century. The TSX was one of the strongest-returning indexes in the world back then.
BF: The Canadian market was also the place to be in the 1970s, which, of course, was a time of very high inflation and commodity prices. Our U.S.-oriented strategies may have suffered during this decade, but it was good time to be an investor in Canada.
What about those periods of time that weren't such a good time?
BF: I remember Black Monday in the fall of 1987, but perhaps the worst stretch was the early 1980s when interest rates hit the high teens. It was extraordinary, and a lot of people I know left the business. But you're not in this business thinking you're going to win all the time, and in my experience it was the people who thought that way who didn't end up lasting long.
MA: Volatility is the cost of entry into the game. Corrections happen and they are impossible to avoid. I've managed through the Global Financial Crisis, the U.S. Debt Downgrade and, more recently, the COVID-19 selloff. And I've learned that the cause of each crisis is always different, but the actions of participants are almost always the same. Emotion drives market bottoms and they are hard to identify, but if you pay close attention, they also result in potential opportunities. The key is not to try timing these opportunities perfectly.
Putting aside macro conditions, what are the characteristics of a good Canadian stock?
MA: I like companies with a strong track record of success, an improving fundamental backdrop and market recognition. They need to have momentum on their side and understand what is working for them and have a clear plan for future growth. I'm also a big believer in management teams who under-promise and over-deliver. In other words, these are companies that are conservative in their forecasts, but know how to manage through good times and bad.
BF: I loved finding smaller companies that I could invest in for the long term, but, to Mike's point, one of the keys to that was knowing you could trust management to execute. For example, we held some stocks, in part because we had so much faith in the firm's founder or CEO. 
MA: I would characterize those types of investments as the long-term compounders that you want to own in your portfolios. The management teams are stellar, the businesses can manage through a full market cycle, and when you get opportunities to buy these companies inexpensively because of an event like the selloff at the beginning of the global pandemic, you want to be aggressive. 
What specific trades of yours from the past stand out most?
BF: There are a few, but a certain upstart national airline in the 1990s comes to mind. We first held it when it was still private. That's not something we did a lot of, but again I thought management was smart and the timing was right for building out a new airline in the country.
MA: My first foray in the business was in 2011. This was well before I joined AGF and a few years after the Global Financial Crisis. One of the country's other airlines was going through a difficult re-capitalization and its shares were trading at less than a dollar, but we felt the company would rebound. It was a controversial trade at the time, but the return on it was almost like private equity in terms of magnitude.
Finally, what is your outlook for the Canadian market next year and beyond?
BF: In the broad sense, money is going to get more expensive, but it's still very cheap and that's good for markets.
MA: Agreed. Interest rates remain extremely low and should be supportive of higher valuations and positive flows into the Canadian market if the global economy stays on solid footing. Longer-term, investors should expect more potential to arise from technology hubs in cities like Waterloo, Ontario, which continue to churn out success stories. And the areas of sustainability and green innovation should have a larger influence in the coming years.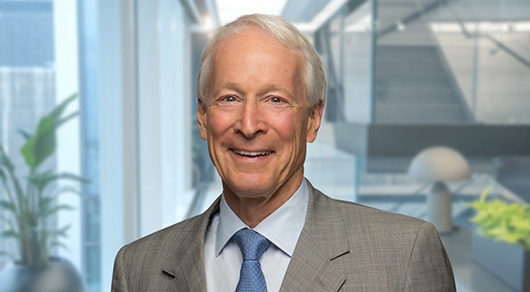 W. Robert Farquharson,

CFA®
Director and Vice-Chairman
AGF Management Ltd.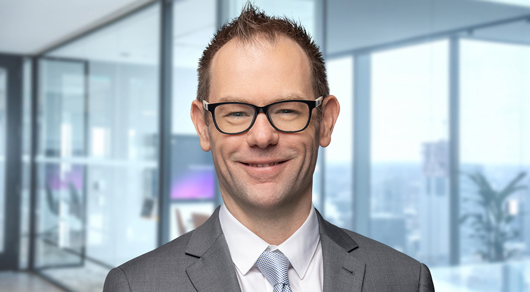 Mike Archibald,

CFA®, CMT, CAIA
Vice-President and Portfolio Manager
AGF Investments Inc.
Director and Vice-Chairman
W. Robert (Bob) Farquharson is Director and Vice-Chairman of AGF Management Limited and Chairman of AGF Asset Management Asia Ltd.
He first joined AGF in 1963 as an Analyst and was promoted to Portfolio Manager in 1965. Bob became Vice-President of AGF Management Limited in 1973 and was appointed to the Board of Directors in 1977. From November 1987 to March 1991, he held the position of President of AGF Management Limited. In March 1991, he was appointed Vice-Chairman. He is a Past Chair of the Investment Funds Institute of Canada (IFIC) and a Former Director of the Toronto Stock Exchange.
Bob earned a Bachelor of Commerce degree from the University of Toronto and holds the Chartered Financial Analyst (CFA®) designation.
CFA® and Chartered Financial Analyst® are registered trademarks owned by CFA Institute.
Vice-President and Portfolio Manager
Mike Archibald is responsible for AGF's Canadian Growth Equity strategies. He uses a bottom-up investment approach that leverages quantitative, fundamental and technical inputs to identify companies with strong earnings growth and momentum, high-quality management and solid free cash flow.
Mike joined AGF as an Associate Portfolio Manager in 2015, focusing on research, analysis and selection of North American equities. Before joining AGF, Mike was a Portfolio Manager with Aurion Capital Management Inc. where he was responsible for research, security selection and portfolio management of equity investments for pension plan clients. Prior to that, he was with Computerized Portfolio Management Services (CPMS), an equity research firm providing fundamental and quantitative investment data to institutional and retail money managers.
Mike holds an Honours Bachelor of Business Administration degree from Wilfrid Laurier University and is also a CFA®, CMT and CAIA charterholder.
CFA® and Chartered Financial Analyst® are registered trademarks owned by CFA Institute.
The commentaries contained herein are provided as a general source of information based on information available as of December 6, 2021 and are not intended to be comprehensive investment advice applicable to the circumstances of the individual. Every effort has been made to ensure accuracy in these commentaries at the time of publication, however, accuracy cannot be guaranteed. Market conditions may change and AGF Investments accepts no responsibility for individual investment decisions arising from the use or reliance on the information contained here.
The views expressed in this document are those of the author and do not necessarily represent the opinions of AGF, its subsidiaries or any of its affiliated companies, funds or investment strategies.
References to specific securities are presented to illustrate the application of our investment philosophy only and do not represent all of the securities purchased, sold or recommended for the portfolio. It should not be assumed that investments in the securities identified were or will be profitable and should not be considered recommendations by AGF Investments.
AGF Investments is a group of wholly owned subsidiaries of AGF Management Limited, a Canadian reporting issuer. The subsidiaries included in AGF Investments are AGF Investments Inc. (AGFI), AGF Investments America Inc. (AGFA), AGF Investments LLC (AGFUS) and AGF International Advisors Company Limited (AGFIA). AGFA and AGFUS are registered advisors in the U.S. AGFI is registered as a portfolio manager across Canadian securities commissions. AGFIA is regulated by the Central Bank of Ireland and registered with the Australian Securities & Investments Commission. The subsidiaries that form AGF Investments manage a variety of mandates comprised of equity, fixed income and balanced assets.
This document is for use by Canadian accredited investors, European professional investors, U.S. qualified investors or for advisors to support the assessment of investment suitability for investors.
® The "AGF" logo is a registered trademark of AGF Management Limited and used under licence
RO:1922841