Asset Class Roundup
|
Fixed Income
Ready Already for Rate Hikes?
December 6, 2021
|
Ready Already for Rate Hikes?
While rate hikes are largely reflected in developed-market bond prices, recent volatility in fixed income markets is here to stay.


The global economy rebounded strongly from the COVID-19 fallout of 2020, especially in the first half of 2021. Yet in the past few months, inflation has also risen sharply, and it appears to be less "transitory" than many market participants had expected.
In response, most developed-country central banks, including those in Canada and the U.S., have taken a patient approach, beginning with reducing their bond purchases (aka tapering). Patience, however, has been a luxury that few policymakers in Emerging Markets (EM) could afford. With inflation running double their target in some cases, according to Bloomberg estimates, EM central banks have been forced into more aggressive – and varied – policy action. And that is creating a lot of idiosyncratic risk.
Still, we expect 2022 will start off predictably, with a follow-through of the moves policymakers implemented in 2021. For some developed markets, that means a continuation of tapering followed by an initial policy rate hike. In the U.S., tapering could wind down in the first half of the year and a rate hike could come soon after; in Canada, tapering is out of the way, so a policy hike could happen sooner. In Europe and Japan, the pace of policy adjustment will likely be slower – perhaps a very small move in late 2022 and 2023, respectively.
Rate hikes make fixed income investors nervous, but much of the tightening expected in 2022 (about two hikes in the U.S., and four in Canada) is already reflected in bond prices. Given that reality, investors might consider leaning against the expected policy trajectory – and looking for potential opportunities to extend duration. After all, there is still a chance of no rate hikes in 2022, which might seem more likely if Omicron, the latest COVID-19 variant of concern, becomes a threat to global growth. Remember, after the Global Financial Crisis, it took most central banks, including the Federal Reserve (Fed), many years to raise rates – against market expectations, which proved to be far too optimistic about policymakers' ability to hike.
For Emerging Markets, the aggressive tightening of 2021 will likely spill over into the early part of 2022. Caution is warranted, but tighter policy may lead to a gradual slowing of economic growth coupled with cresting inflation. That could bring a reprieve to the torrid pace of rate hikes we have been seeing, and if inflation falls significantly, some EM central banks may modestly adjust policy rates lower. This backdrop may provide a long-term opportunity to increase exposures to select EMs.
Target Rate Probabilities for June 15, 2022 Fed Meeting
Source: CME Group as December 1, 2021
Regional differences also impact decision-making about bond duration exposure. For some developed and emerging economies, the long end of the yield curve is showing early signs of stabilizing. Another welcome sign: supply chain disruptions might be dissipating. If inflation rolls over and growth becomes more sanguine, the second half of 2022 might bring a much better tone to global bond markets.
There is, however, a yellow flag in all this: the ability of governments to manage fiscal health in an environment of higher debt and lower growth. Many countries exacerbated existing debt problems during the pandemic, and policymakers have generally shown neither the ability nor the willingness to steer their fiscal situation towards a more sustainable path. In developed markets, fiscal pressure likely means policy rates can not be raised too far – and perhaps less than the levels reflected in many global developed-market bond curves. In Emerging Markets, there is a huge opportunity to attract capital for those countries willing to enact reforms and seriously address fiscal shortfalls. For others, however, we can expect continued reliance on the assistance of multilateral lenders such as the International Monetary Fund.
The common ingredient in all these trends is volatility, and it appears that bond volatility is here to stay for some time. Unfortunately, investors will have to get used to it.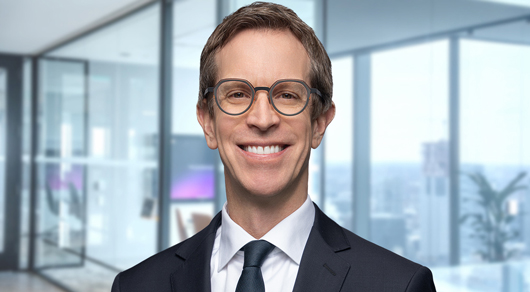 Vice-President and Portfolio Manager, Co-Head of Fixed Income
AGF Investments Inc.
Vice-President and Portfolio Manager, Co-Head of Fixed Income
With more than two decades of experience managing a wide array of fixed income portfolios, Tristan is a leader in AGF's Fixed Income Team's analysis of the global macroeconomic landscape, with specific emphasis on global sovereign debt, including hard and local currency emerging market debt.
Tristan's lead portfolio management responsibilities include management of AGF Total Return Bond Fund and AGF Emerging Markets Bond Fund.
Tristan earned an Honours B.A. in Mathematics from the University of Waterloo. He is a CFA® charterholder and a member of CFA® Society Toronto.
Registered as a Portfolio Manager under AGF Investments Inc. CFA® and Chartered Financial Analyst® are registered trademarks owned by CFA Institute.
The commentaries contained herein are provided as a general source of information based on information available as of December 6, 2021 and are not intended to be comprehensive investment advice applicable to the circumstances of the individual. Every effort has been made to ensure accuracy in these commentaries at the time of publication, however, accuracy cannot be guaranteed. Market conditions may change and AGF Investments accepts no responsibility for individual investment decisions arising from the use or reliance on the information contained here.
The views expressed in this document are those of the author and do not necessarily represent the opinions of AGF, its subsidiaries or any of its affiliated companies, funds or investment strategies.
References to specific securities are presented to illustrate the application of our investment philosophy only and do not represent all of the securities purchased, sold or recommended for the portfolio. It should not be assumed that investments in the securities identified were or will be profitable and should not be considered recommendations by AGF Investments.
AGF Investments is a group of wholly owned subsidiaries of AGF Management Limited, a Canadian reporting issuer. The subsidiaries included in AGF Investments are AGF Investments Inc. (AGFI), AGF Investments America Inc. (AGFA), AGF Investments LLC (AGFUS) and AGF International Advisors Company Limited (AGFIA). AGFA and AGFUS are registered advisors in the U.S. AGFI is registered as a portfolio manager across Canadian securities commissions. AGFIA is regulated by the Central Bank of Ireland and registered with the Australian Securities & Investments Commission. The subsidiaries that form AGF Investments manage a variety of mandates comprised of equity, fixed income and balanced assets.
"Bloomberg®" is a service mark of Bloomberg Finance L.P. and its affiliates, including Bloomberg Index Services Limited ("BISL") (collectively, "Bloomberg") and has been licensed for use for certain purposes by AGF Management Limited and its subsidiaries. Bloomberg is not affiliated with AGF Management Limited or its subsidiaries, and Bloomberg does not approve, endorse, review or recommend any products of AGF Management Limited or its subsidiaries. Bloomberg does not guarantee the timeliness, accurateness, or completeness, of any data or information relating to any products of AGF Management Limited or its subsidiaries.
This document is for use by Canadian accredited investors, European professional investors, U.S. qualified investors or for advisors to support the assessment of investment suitability for investors.
® The "AGF" logo is a registered trademark of AGF Management Limited and used under licence.
RO:1941767