Asset Class Roundup
|
Equities
Stocks On Solid Ground
December 6, 2021
|
Stocks On Solid Ground
Europe and Japan are two of the most attractive opportunities in developed markets heading into the New Year.


Global equity markets enter 2022 on what appears to be a very sound footing, supported by a number of positive factors. Above-trend GDP growth is expected as rising vaccinations lead to a further reopening of the global economy and as companies rebuild depleted inventories in the wake of the COVID-19 pandemic (likely a multi-year effort). Capital expenditures could rise as companies invest in disruptive technologies and increase productivity – the key driver of economic growth – to protect against the labour shortages and rising wages that many companies experienced during the pandemic. Finally, fiscal policy should support long-term economic growth prospects, including infrastructure spending and other long-cycle capex projects such as green energy transition and other sustainability-led investments.
The monetary policy backdrop, while changing, should also be supportive. Despite the tapering of several asset purchase programs in 2021 and 2022, many central bank balance sheets are still forecasted to expand by 4.2% on average, during the first half of 2022, according to Credit Suisse research. Monetary conditions are expected to remain very accommodative, even though the U.S. Federal Reserve and other major central banks should raise policy rates in the second half of 2022 or early 2023. Furthermore, corporate credit spreads will likely remain subdued, further supporting equities.
The inflation picture, however, is less clear. Inflation surprises have pushed U.S. price increases to three-decade highs, a key concern for markets that could persist longer than many market participants expect. Several factors may contribute to a more sustained rise in inflation:
Accommodative monetary and fiscal policies;


Higher costs associated with deglobalization, such as onshoring and restoring;


Rising housing prices, leading to higher rental prices (a significant component of consumer price indices);


Rising labour costs due to supply chain disruptions, pandemic-related benefits leading to higher quit rates and job vacancies, and lower labour participation rates;


Higher transportation costs; and


Rising ESG-related costs, such as decarbonization.
Some of those factors should start to moderate in 2022, but they remain risks. Companies that cannot pass on higher costs to consumers will continue to face margin pressure and likely lower share prices. As major central banks grapple with the highest inflation in three decades, the prospects of a policy error markedly increase. Many central banks will continue to be heavily scrutinized as the path of inflation will likely remain a key determinant for the economy, monetary policy, interest rates and asset prices.
Improving economic growth and higher-than-expected inflation could lead to higher bond yields, a steeper yield curve and accelerated policy normalization. In this environment, market participants may continue to rotate from highly speculative companies (for example, non-profitable or highly indebted) to higher-quality companies with stable and more consistent cash flows. However, a modest rise in interest rates still leaves room for growth companies to perform well.
Europe is poised to be one of the strongest-performing regions for equities, as inflation expectations and bond yields rise due to the more cyclical nature of the European economy. The European Central Bank remains the most dovish of the major central banks, so monetary and fiscal policy could support equities in the region. European stock valuations remain the most attractive in over a decade, according to Bloomberg data, while the political environment remains stable, as noted by a decline in popular support for so-called Euroskeptic parties.
Japan remains one of the most favourable regions. Vaccination rates have now surpassed most global peers, and GDP growth in 2022 should remain well above trend. Japan maintains the highest operational leverage of any region, earnings revisions have turned positive, and valuations remain very attractive. The Bank of Japan (BOJ) is expected to maintain its yield curve control and negative interest rate policies in 2022, according to the BOJ's latest policy statement, which should remain supportive for Japanese equities despite continued tapering of government bonds and risk asset purchases.
Elsewhere, however, we expect geopolitical risk to remain elevated. In 2022, U.S. midterm elections could see the Democrats lose power in Congress, while several electoral cycles in Emerging Markets could lead to unrest and higher levels of economic uncertainty and market volatility. U.S.-China relations are expected to remain tense, although U.S. President Biden's administration could use tariff relief to reduce inflation concerns domestically. Relations could also improve if the U.S. engages China on bigger issues, such as tech conflicts, using a multilateral approach instead of the unilateral one adopted by the Trump administration.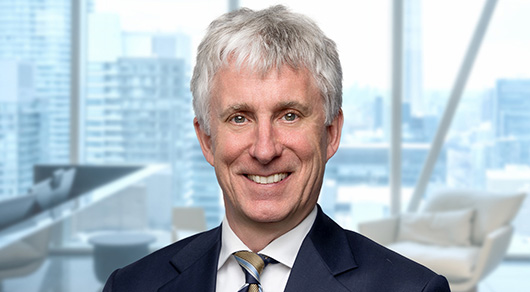 Senior Vice-President and Head of Global and Emerging Markets Equities
AGF Investments Inc.
Senior Vice-President and Head of Global and Emerging Markets Equities
Steve Way leads AGF's global equity team in Toronto, while maintaining portfolio management responsibilities for global equity mandates. As the architect of the Economic Value Added (EVA)-based investment process used for these industry-leading mandates, he is supported by a team that uses its collective experience to locate opportunities unrecognized by the market. Steve is a member of The Office of the CIO – a structure within AGF's Investment Management team. This leadership structure encourages and further embeds collaboration and active accountability across the Investment Management team and the broader organization. He is also a member of the AGF Asset Allocation Committee (AAC), which consists of senior portfolio managers who are responsible for various regions and asset classes. The AAC meets regularly to discuss, analyze and assess the macro-economic environment and capital markets in order to determine optimal asset allocation recommendations.
Steve's industry experience began when he joined AGF in 1987. In 1991, he established AGF's wholly owned subsidiary AGF International Advisors Company Limited in Dublin, Ireland and ran the operations as Managing Director until 1994.
Steve holds a B.A. in Administrative and Commercial Studies from the University of Western Ontario. He is a CFA® charterholder and a member of CFA® Society Toronto.
Registered as a Portfolio Manager under AGF Investments Inc. and AGF Investment America Inc. CFA® and Chartered Financial Analyst® are registered trademarks owned by CFA Institute.
The commentaries contained herein are provided as a general source of information based on information available as of December 6, 2021 and are not intended to be comprehensive investment advice applicable to the circumstances of the individual. Every effort has been made to ensure accuracy in these commentaries at the time of publication, however, accuracy cannot be guaranteed. Market conditions may change and AGF Investments accepts no responsibility for individual investment decisions arising from the use or reliance on the information contained here.
The views expressed in this document are those of the author and do not necessarily represent the opinions of AGF, its subsidiaries or any of its affiliated companies, funds or investment strategies.
References to specific securities are presented to illustrate the application of our investment philosophy only and do not represent all of the securities purchased, sold or recommended for the portfolio. It should not be assumed that investments in the securities identified were or will be profitable and should not be considered recommendations by AGF Investments.
"Bloomberg®" is a service mark of Bloomberg Finance L.P. and its affiliates, including Bloomberg Index Services Limited ("BISL") (collectively, "Bloomberg") and has been licensed for use for certain purposes by AGF Management Limited and its subsidiaries. Bloomberg is not affiliated with AGF Management Limited or its subsidiaries, and Bloomberg does not approve, endorse, review or recommend any products of AGF Management Limited or its subsidiaries. Bloomberg does not guarantee the timeliness, accurateness, or completeness, of any data or information relating to any products of AGF Management Limited or its subsidiaries.
AGF Investments is a group of wholly owned subsidiaries of AGF Management Limited, a Canadian reporting issuer. The subsidiaries included in AGF Investments are AGF Investments Inc. (AGFI), AGF Investments America Inc. (AGFA), AGF Investments LLC (AGFUS) and AGF International Advisors Company Limited (AGFIA). AGFA and AGFUS are registered advisors in the U.S. AGFI is registered as a portfolio manager across Canadian securities commissions. AGFIA is regulated by the Central Bank of Ireland and registered with the Australian Securities & Investments Commission. The subsidiaries that form AGF Investments manage a variety of mandates comprised of equity, fixed income and balanced assets.
This document is for use by Canadian accredited investors, European professional investors, U.S. qualified investors or for advisors to support the assessment of investment suitability for investors.
® The "AGF" logo is a registered trademark of AGF Management Limited and used under licence.
RO:1936896