Asset Class Roundup
|
Currency
FX Volatility Ahead
December 6, 2021
|
FX Volatility Ahead
Economic uncertainty could favour the U.S. dollar in particular in 2022.


At first glance, 2022 might be another good year for carry trades. After all, in a rising rate environment, the popular strategy in which investors borrow in a low-interest-rate currency to invest in a higher-interest-rate currency tends to do well, and it appears that many central banks in the developed world are poised to hike next year.

Yet there is a wrinkle: Carry strategies thrive in low-volatility markets, which allow investors to harvest higher rates with less concern for underlying prices. But in today's inflationary climate, foreign exchange (FX) markets are expected to become more volatile over the next 12 months, leaving these strategies to potentially falter.

In fact, this is likely true whether inflation is transitory or not and carry traders hate volatility because it leads to higher risk. Moreover, the rewards for that higher risk may not be very tantalizing. Carry trades make their returns from interest rate differentials, but among G10 currencies, the carry differentials are very narrow. While they may see some widening over the next year as rates rise, they will still be far from pre-pandemic levels. The low reward of developed-market currency carry will likely make such strategies more sensitive to a higher-volatility environment. As a result, we expect them to be put on the backburner for 2022.
Net Yield on G10 Carry Portfolio; %
Source: JP Morgan as of November 22, 2021. Strategy involves buying (selling) the currencies with the highest (lowest) 1-month implied yield calculated from FX forwards vs. USD in equally weighted amounts. A position can be taken on USD if it qualifies in the top/lowest ranking (1m US swap rate used for USD yield). Rebalances at the end of every month.
That is despite the likelihood that the U.S. Federal Reserve will be among the laggards in terms of delivering aggressive interest rates increases. For currency markets generally, and carry trades specifically, that likely won't matter much. This past year saw markets reward currencies whose central banks were seen to be early to raise rates, or those whose rate hike cycle was seen to have further to run. Given inflation uncertainty, we think these distinctions may be less important for markets in the coming year.
Those factors do, however, favour the U.S. dollar. So do slowing economic growth and a potential rate hike from the Fed in 2022. History suggests that "safe haven" currencies such as the Japanese yen, Swiss franc and U.S. dollar tend to perform better in periods of slowing growth, while currencies that are seen as pro-cyclical, including the Canadian dollar, tend to underperform.
History also shows that the U.S. dollar tends to rise in the lead-up to the first Fed rate hike. Compounding slowing growth and rising rates is the fiscal picture. Current budget estimates suggest that many key economies will likely have lower government spending to support economic growth. The tailwinds that economies saw in 2020 (and to a lesser extent in 2021) are set to turn into headwinds.
There is an exception to our bullish U.S. dollar call: Emerging Market (EM) carry. In the early stages of the COVID-19 pandemic, EM central banks fought off their usual instincts to keep rates high in order to protect their currencies and instead responded by aggressively lowering interest rates. In combination with large emergency fiscal spending, EM policymakers were able to prevent a more drastic economic drop. These low-rate settings have caused significant depreciation of EM currencies, while allowing the same central banks to be more responsive to inflation now. With a starting point of cheaper currencies and lower interest rates, there is less concern for fueling unwarranted currency appreciation. As such, compared with developed markets, EM carry strategy yields have returned to pre-pandemic levels, according to JP Morgan.
In short, 2022 is likely to bring a great deal of economic uncertainty. This is favourable for the U.S. dollar, for safe haven currencies in general, and for higher-carry EM currencies.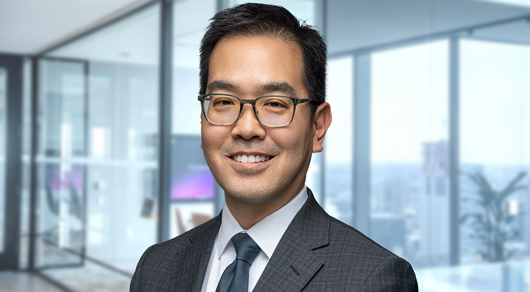 Vice-President and Portfolio Manager, Currency Strategy and Co-Head of Fixed Income
AGF Investments Inc.
Vice-President and Portfolio Manager, Currency Strategy and Co-Head of Fixed Income
With more than 15 years of experience managing a wide array of fixed-income portfolios, Tom is a key contributor to the team's analysis of the global macroeconomic landscape, with specific emphasis on currencies. He is responsible for developing currency strategy and providing counsel on the implications of currency moves on fixed income. He also serves as co-Portfolio Manager of AGF Total Return Bond Fund.
Tom previously served as a Vice-President and Portfolio Manager on AGF's Fixed Income team with lead management responsibility for AGF Emerging Markets Bond Fund.
Tom earned a Bachelor of Commerce from the University of Toronto. He is a CFA® charterholder and a member of CFA® Society Toronto.
Registered as a Portfolio Manager under AGF Investments Inc. CFA® and Chartered Financial Analyst® are registered trademarks owned by CFA Institute.
The commentaries contained herein are provided as a general source of information based on information available as of December 6, 2021 and are not intended to be comprehensive investment advice applicable to the circumstances of the individual. Every effort has been made to ensure accuracy in these commentaries at the time of publication, however, accuracy cannot be guaranteed. Market conditions may change and AGF Investments accepts no responsibility for individual investment decisions arising from the use or reliance on the information contained here.
The views expressed in this document are those of the author and do not necessarily represent the opinions of AGF, its subsidiaries or any of its affiliated companies, funds or investment strategies.
References to specific securities are presented to illustrate the application of our investment philosophy only and do not represent all of the securities purchased, sold or recommended for the portfolio. It should not be assumed that investments in the securities identified were or will be profitable and should not be considered recommendations by AGF Investments.
AGF Investments is a group of wholly owned subsidiaries of AGF Management Limited, a Canadian reporting issuer. The subsidiaries included in AGF Investments are AGF Investments Inc. (AGFI), AGF Investments America Inc. (AGFA), AGF Investments LLC (AGFUS) and AGF International Advisors Company Limited (AGFIA). AGFA and AGFUS are registered advisors in the U.S. AGFI is registered as a portfolio manager across Canadian securities commissions. AGFIA is regulated by the Central Bank of Ireland and registered with the Australian Securities & Investments Commission. The subsidiaries that form AGF Investments manage a variety of mandates comprised of equity, fixed income and balanced assets.
This document is for use by Canadian accredited investors, European professional investors, U.S. qualified investors or for advisors to support the assessment of investment suitability for investors.
® The "AGF" logo is a registered trademark of AGF Management Limited and used under licence.
RO:1935610