1960s | Unprecedented Growth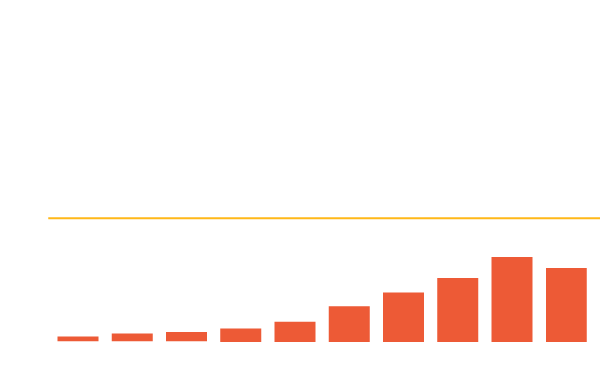 Source: AGF 50th Anniversary Book - page 24
From 1962 to 1973, Canada experienced its most sustained, broad-based and powerful spurt of economic growth in modern history.

As a result, average Canadians had more money to spend and more money to save and invest.
1963 | AGF's Longest Serving Employee Joins
W. Robert Farquharson
Director and Vice-Chairman
Bob Farquharson is AGF's longest-serving employee and current Vice-Chair. He first joined AGF in 1963 as an Analyst and was promoted to Portfolio Manager in 1965. Bob became Vice-President of AGF Management Limited in 1973 and was appointed to the Board of Directors in 1977. From November 1987 to March 1991, he held the position of President of AGF Management Limited. In March 1991, he was appointed Vice-Chairman.

He is a Past Chair of the Investment Funds Institute of Canada (IFIC) and a Former Director of the Toronto Stock Exchange.
"Bob is internationally recognized as one of Canada's best money managers and I personally relied on his sage advice and counsel for many years. Thank you, Bob."
- Warren Goldring
1962 | AGF Launches RRSP-eligible Funds
August 15, 1962 – AGF launched Canadian Trusteed Income Fund*
October 22, 1964 – AGF launched Growth Equity Fund**
*Renamed AGF Canadian Bond Fund, which merged into AGF Fixed Income Plus Fund on May 20, 2016
**Now called AGF Canadian Growth Equity Class
1965 | AGF Helps Establish OSC
In January 1965, Warren Goldring was appointed to the Kimber Committee, the Attorney General's Committee on Securities Legislation in Ontario, which contributed to the creation of The Securities Act, 1966 (Ontario).
1967 | AGF Celebrates 10 Years
1968 | AGF Listed on Stock Exchange

Incorporated in February 1960, AGF Management Limited was listed on the Toronto Stock Exchange in 1968. At the time, AGF was ranked as the third-largest investment management company in Canada*

*Source: A Study of The Canadian Mutual Funds Industry, The Canadian Mutual Funds Association, 1969.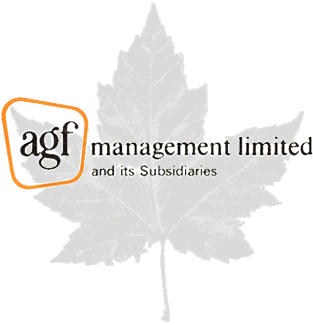 At the end of 1969, AGF had $350 million in assets (12.4% of the industry) and 100,000 investor accounts.